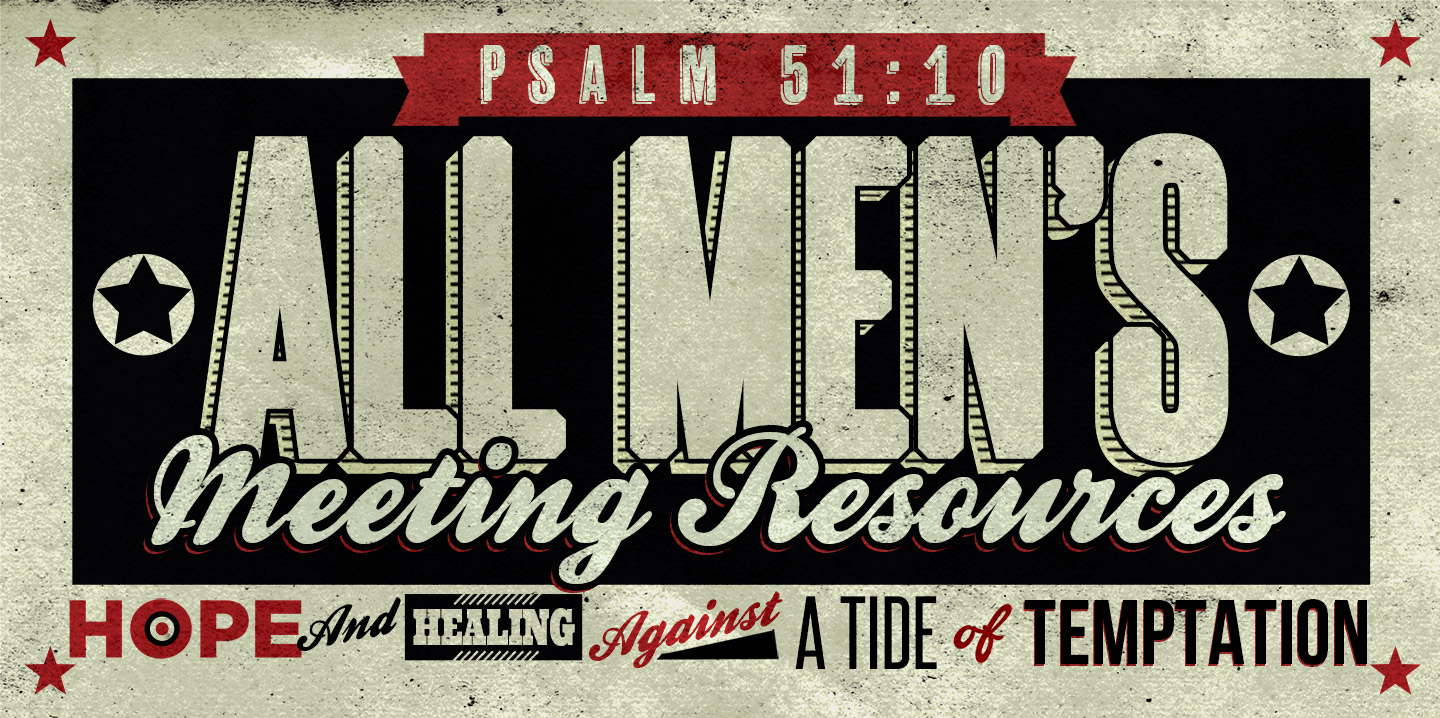 In January 2019, RBC held an important all-hands-on-deck men's gathering in which we addressed the topics of moral and sexual purity and pornography.
One of the main goals was to provide fresh hope, healing, and a pathway to freedom for all men of RBC, regardless of your level of struggle in these areas. We want the chains of sexual addiction and pornography to be broken in order that the name of our Lord Jesus Christ may be glorified in us and the good pleasure of His will fulfilled through us.

As a call to action, all men of RBC have been asked to participate in an All Men's Group for 12 weeks. If you are currently in a Shepherd Group, you do not need to sign up; your group leader will coordinate with you directly. If you are not already connected to a Shepherd Group, please click the button below to sign up. Groups will be set up during the week, or you can also sign up to meet with a group at RBC on Saturday mornings, or at Tuesday morning Men's FUEL. Your information and involvement in an All Men's Group will remain confidential.
GROUP LEADERS: If you are a group leader, please register your group. This form is to be filled out by leaders or facilitators of groups and will help us track engagement in our collective effort.

VIDEO RESOURCES
Here you can watch sessions from the All Men's Meeting and see answers to questions that parents might have about how to lead their children in this area. If you were not in attendance and did not get the password to some of the content, please email allmen@restonbible.org. You can also click here to find RBC sermons on the topic of spiritual warfare.
SESSION 1: THE STARTING POINT
SESSION 2: WELCOME TO THE JUNGLE
SESSION 3: A PATHWAY TO FREEDOM
How should I respond if I catch my son or daughter viewing pornography?
What if my kids push back on my efforts to protect them?
What does a plan of action look like?
How do I lead my children in light of my own failures?
How do I rebuild bridges of trust with my teen or pre-teen?
FOR THOSE STRUGGLING WITH ADDICTION
An action plan is a document that lists steps that should be taken in order to achieve a specific goal. This Recovery Action Plan is a valuable tool for anyone wanting to take a proactive approach to their recovery and their relationships.
RESOURCES FOR PARENTS
We have put together a list of helpful online resources, articles, and books. These resources are aimed at helping parents navigate issues of online safety and sexual integrity with their children, pre-teens and teenagers.
SPIRITUAL WARFARE SERMONS
The fight against lust and pornography is not merely a biological battle, but a spiritual one. Throughout the years, we have addressed the topic of spiritual warfare in a variety of teaching series including The Forgotten War by Mike Minter and Ready for Battle: The Armor of God by Jim Supp. You can find those series and other sermons on spiritual warfare by clicking the button below.
In the event that you, your marriage or your family has been severely impacted by the disclosure of sexual addiction or pornography, we want to provide avenues of support to you, in addition to your group. Please email allmen@restonbible.org.