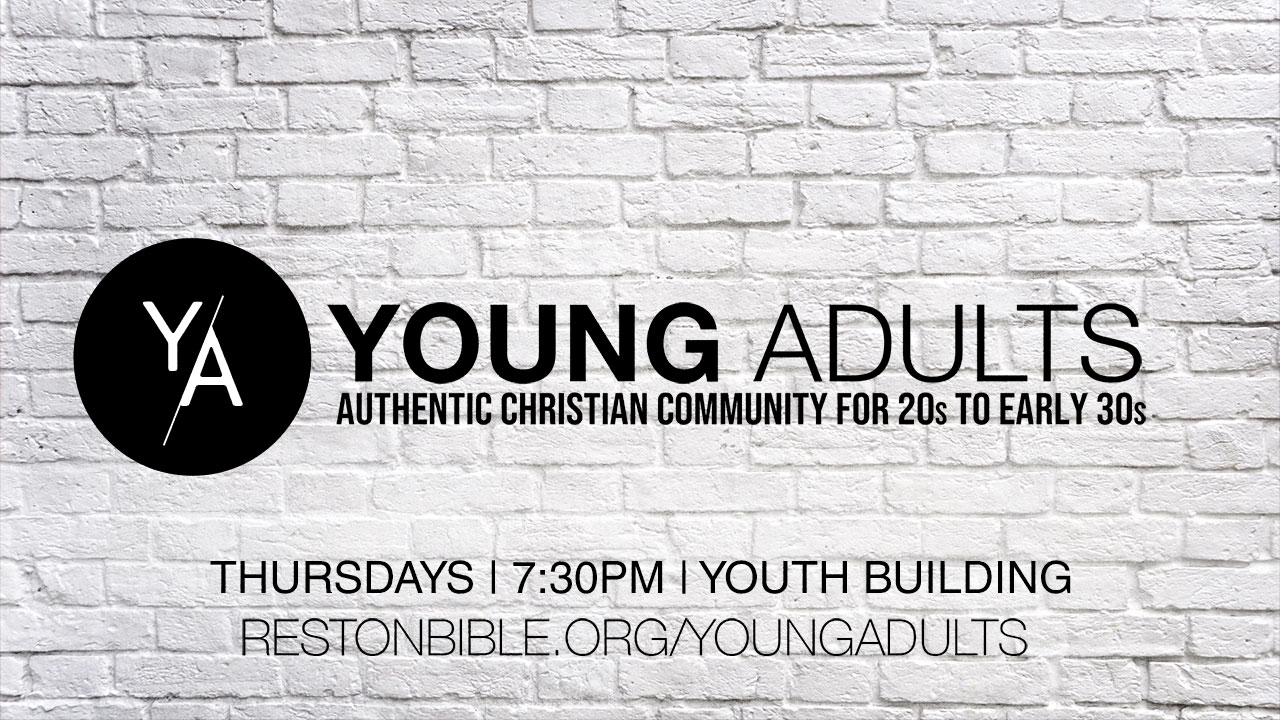 The Young Adult Ministry at Reston Bible Church is primarily intended to disciple and mobilize singles in their 20s and early 30s.
We are meeting weekly! Any cancellations will be posted here and in Discord.
Our ministry is comprised of several small groups that meet weekly, and a large gathering that meets on Thursday nights at 7:30 p.m. in the Youth Building. We also seek to have monthly social gatherings for additional relational connections.
We desire to provide a safe place where people can gather, explore, ask questions and discover more about the love of Christ in the context of community. It is our intent to allow the Spirit of God to transform our lives.
For more information or to ask a question contact Hanibeth Yearick at hanibeth@restonbible.org.