The RBC Community Garden was established in 2018 to provide fresh, organically grown produce to those in our community who are in need.
Throughout the growing season, a team of volunteers oversees and tends to the needs of the garden. Crops harvested each week are taken directly to the RBC Food Pantry to be distributed to their guests.
Volunteer for the garden Follow us on Instragram!

If you pour yourself out for the hungry and satisfy the desire of the afflicted, then shall your light rise in the darkness and your gloom be as the noonday.

Isaiah 58:10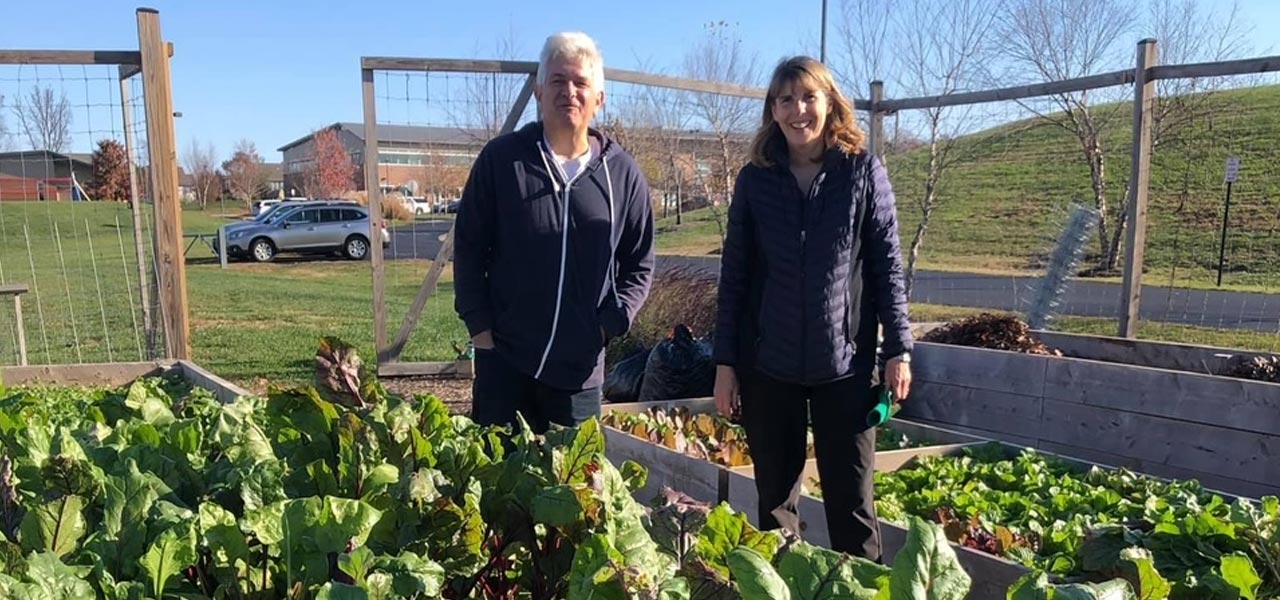 OUR MISSION
Our mission is to provide food for the hungry. Our prayer is that as the Lord helps us provide for their physical needs, those who receive it will also see their need for the true Bread of Life.
ABOUT THE GARDEN
Enclosed by an 8 foot deer fence, the garden consists of eight 24 ft X 4 ft cedar raised beds with several additional smaller beds, including a children's garden. There is also an established blackberry bed in the back of the garden.
Our harvesting season typically runs from early March to late November. In 2020, the Lord blessed the garden with the most productive year it's had so far, allowing our volunteers to deliver over 2500 pounds of produce to the RBC Food Pantry.
OPPORTUNITIES TO SERVE
Volunteer opportunities at the RBC Community Garden are seasonal. The summer is when we need the largest number of volunteers performing tasks like harvesting, watering, weeding and general garden upkeep.
During the growing season, we have one main day each week volunteers meet at the garden to do the bulk of the work and harvesting. Though when the weather gets warmer, the work gets busier and volunteers visit the garden throughout the week.
We also have a need for "sometimes" volunteers doing tasks like mulching walkways, hauling and shoveling compost into beds and fence and raised bed maintenance.