Spain Mission Trip
November 3
Reston Bible Church
Ministry:
Event Navigation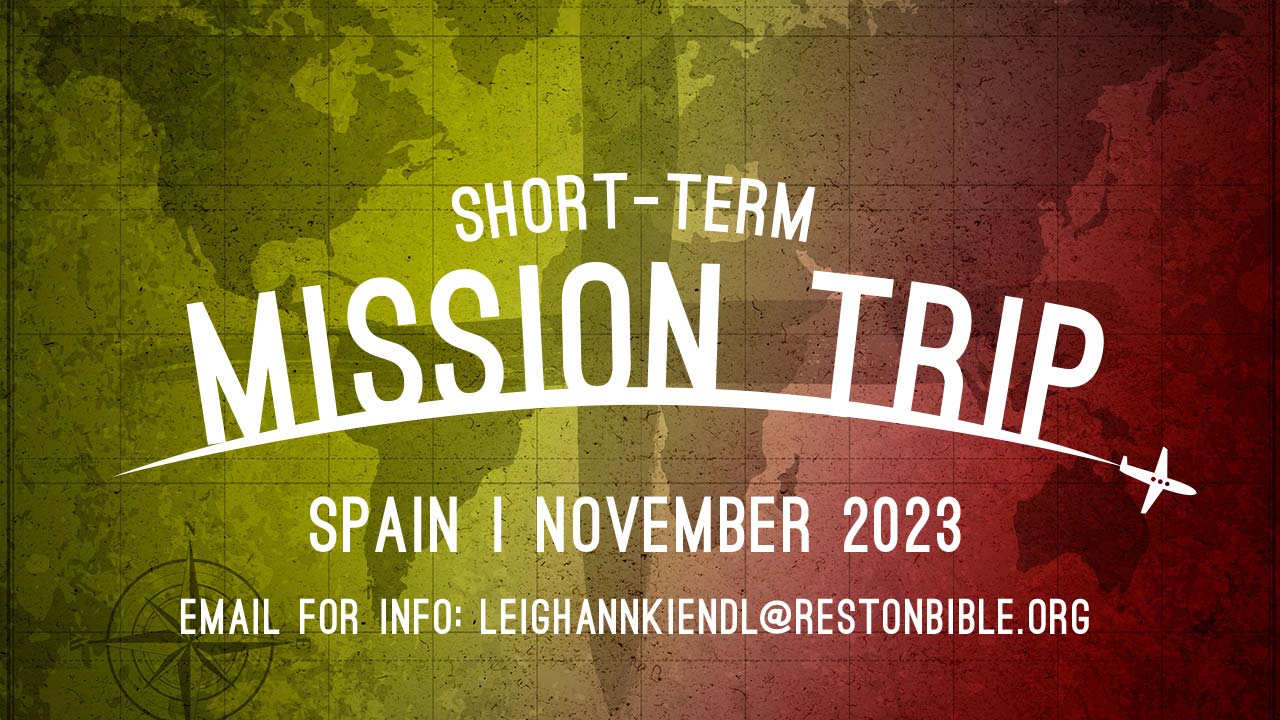 RBC desires to send a team to Spain to support RBC missionaries Francis & Nathalie Arjona.
Our team has formed, but please email David and Leigh Ann Kiendl at leighannkiendl@restonbible.org for prayer requests or trip needs.
On October 11, Panera will hold a fundraiser for this trip. Learn how to take advantage of that opportunity here!
Give toward this trip