2023 Men's Retreat
September 29

-

October 1
Meadowkirk Retreat and Conference Center
Ministry:
Event Navigation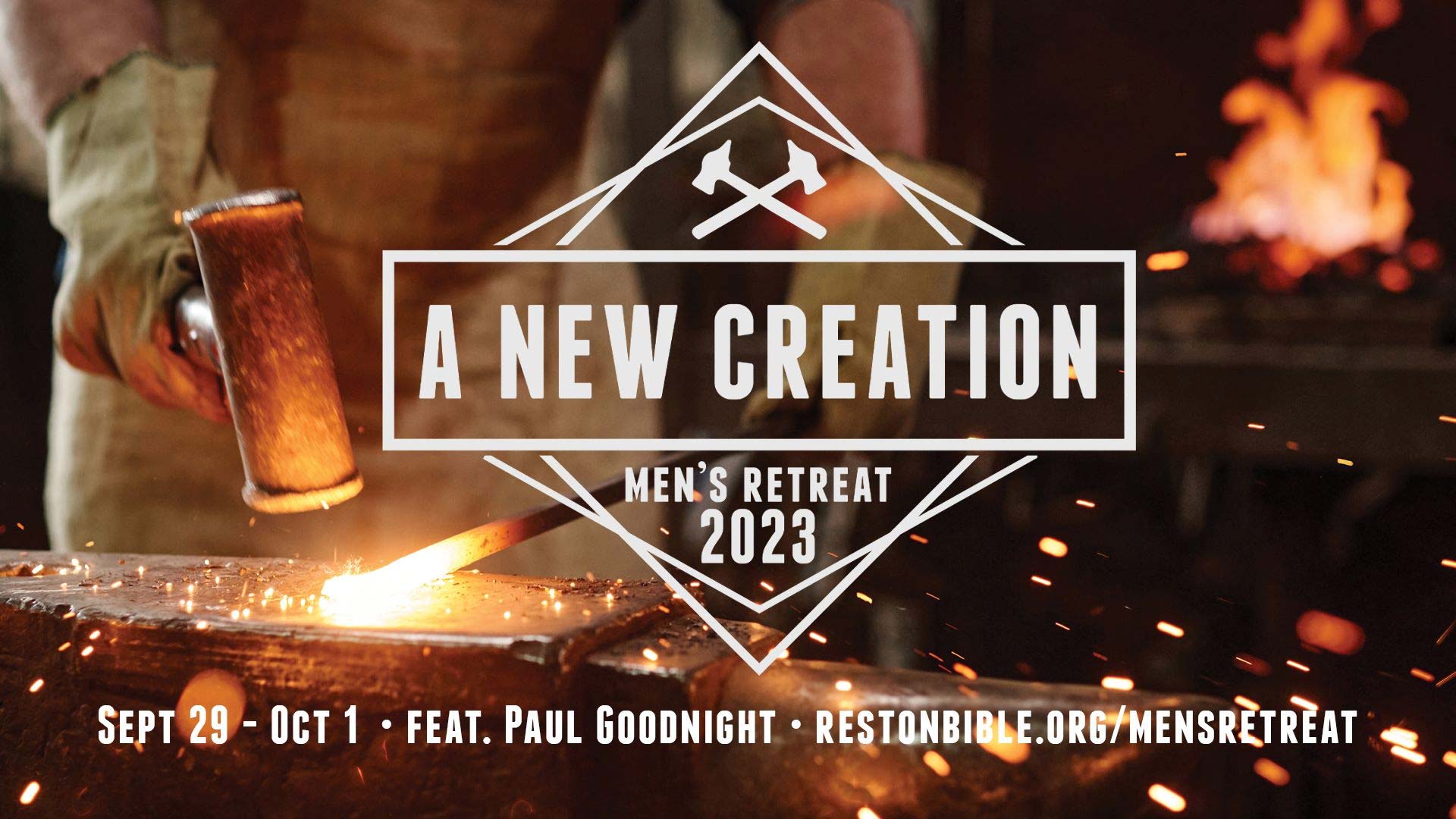 The Men's Ministry will have their annual retreat from September 29 to October 1, 2023 at Meadowkirk Conference and Retreat Center in Middleburg, Virginia, only a 40-minute drive from Sterling.
Come join us for the 2023 Men's Retreat, where you will hear challenging and encouraging messages from Paul Goodnight, former RBC Pastor. The theme for this year's retreat will be "A New Creation."
In Memory Of…
Many memorials begin with, "In memory of…" I've recently seen a number of vehicles recently that say something like this on the back window, "In memory of Uncle Ted October 10, 1951 to January 3, 2022." I don't know if it's a random memorial or a thank you to Uncle Ted for including them in his will so they now have a brand new F-150. A memorial indicates something or someone is in the past. Over the days we'll spend together we're going to look into events and circumstances that should be in the past but maybe, instead, we're still carrying a "corpse" with us.
In Galatians we are told we are crucified with Christ and in Philippians we are encouraged to forget those things that are behind. That includes past glories, regrets, hurts, and what has always "worked" for us. But, Christ has offered us a new way of thinking from a future eternal perspective with lessons learned from the past.
Come join the men of RBC and CFC this September for a weekend of great messages, reflection, relaxation and an opportunity to grow closer to our LORD and Savior.
One of the great benefits of the retreat is the opportunity to meet and connect with other brothers in Christ. The enemy wants to keep Christian men like you in isolation, forgetting we are new creatures in Christ. God did not intend for us to go it alone. Christ came to radically transform our lives and the lives of those around us. Whether it's in our families, with co-workers, or friends, Christ wants to use you to reflect and share Him with others. But how? Attend the retreat, learn from others, and be encouraged.
Registration is now closed.
About the Speaker
Paul Goodnight
Paul Goodnight has traveled internationally as a musician and conference speaker while serving seven years as the Dean of Students of Florida Bible College, ten years as the Worship Pastor at Reston Bible Church in Dulles, Virginia, and fifteen years as the Staff Pastor and Counseling Pastor at RBC.
Paul and his wife Melissa live in Kissimmee, Florida, and are thankful to have five grown children and four grandchildren.
Schedule of Events
Friday, September 29

4:00 – 7:00pm
Check-In at Lobby/Fellowship
7:00 – 9:30pm
Evening Session and Small Groups
10:00 – 11:59pm
Evening Activities (Optional)

Saturday, September 30

7:00 – 7:30am
Prayer/Fellowship Time (Optional) – Fire Pit
7:30 – 8:15am
Morning Run (Optional)
8:30 – 9:30am
Breakfast
10:00am – 12:30pm
Morning Session and Small Groups
12:45 – 1:45pm
Lunch
1:45 – 5:30pm
Activities and Free Time
5:30 – 6:30pm
Dinner
7:00 – 9:30pm
Evening Session and Small Groups
10:00 – 11:59pm
Evening Activities (Optional)

Sunday, October 1

7:00 – 7:30am
Prayer/Fellowship Time (Optional) – Fire Pit
8:30 – 9:30am
Breakfast
10:00 – 10:45am
Communion and Prayer
10:45 – 11:45am
Morning Session
11:45am
Closing and Checkout