2022 Men's Retreat
September 30, 2022

-

October 2, 2022
Meadowkirk Retreat and Conference Center
Ministry: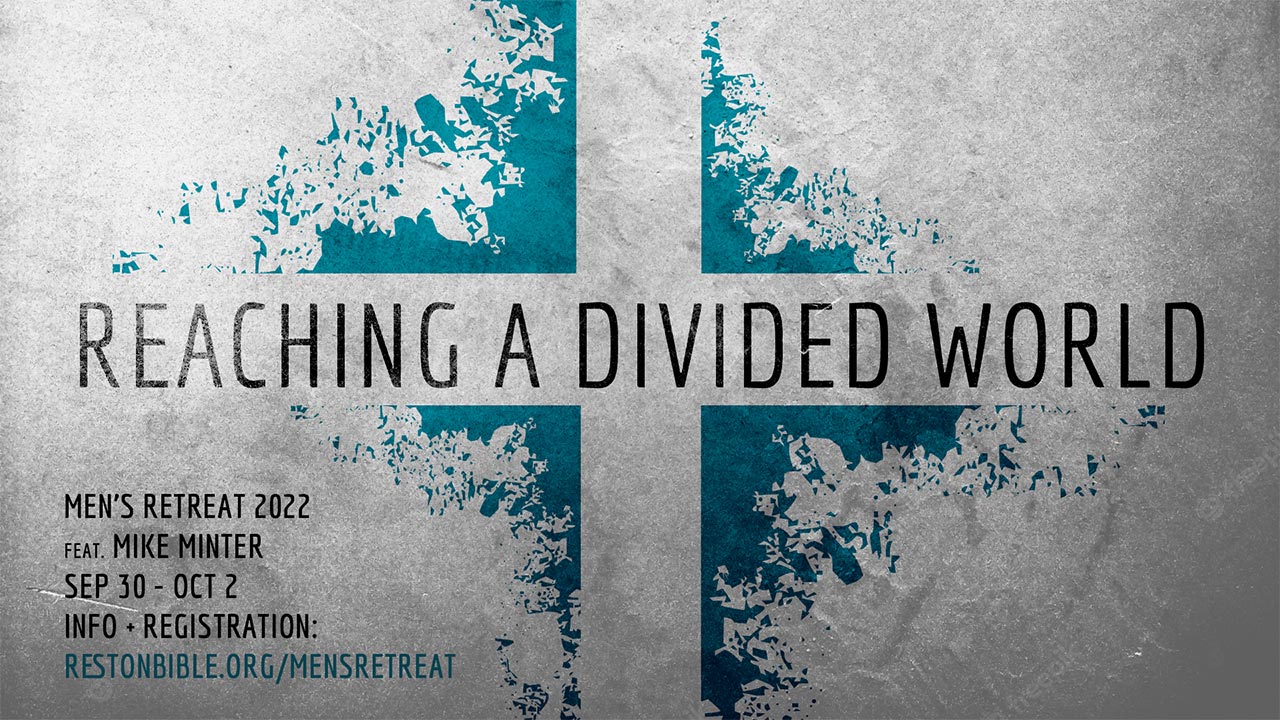 The Men's Ministry will have their annual retreat September 30 to October 2, 2022 at Meadowkirk Conference and Retreat Center in Middleburg, Virginia, only a 40-minute drive from Sterling.
Come join us for the 2022 Men's Retreat, where you will hear challenging and encouraging messages from Mike Minter, RBC's Teaching Pastor Emeritus. The theme for this year's retreat will be A Divided Church Reaching a Divided World.
"As a prisoner for the Lord, then, I urge you to live a life worthy of the calling you have received. Be completely humble and gentle; be patient, bearing with one another in love. Make every effort to keep the unity of the Spirit through the bond of peace" (Ephesians 4:1-3).
For centuries the church has been divided over doctrinal, philosophical and worship issues. We are incapable of removing our personal biases yet the Lord has and will build His church through imperfect men and women (Matt.16:18). The scriptures tell us in (Acts 15:39) that Paul and Barnabas had a sharp disagreement and headed their separate ways both touching the lives of countless numbers of people.
We will be looking at how the divided church of the 21st century can be leveraged to do the same.
Come join the men of RBC and CFC this September for a weekend of great messages, reflection, relaxation and an opportunity to grow closer to our LORD and Savior.
One of the great benefits of the retreat is the opportunity to meet and reconnect with other brothers in Christ. The enemy wants to keep Christian men like you in isolation, forgetting we are new creatures in Christ. God did not intend for us to go it alone. Christ came to radically transform our lives and the lives of those around us. Whether it's in our families, with co-workers, or friends, Christ wants to use you to reflect and share Him with others. But how? Attend the retreat, learn from others, and be encouraged.
Retreat registration is now closed.
About the Speaker
Mike Minter – Teaching Pastor/RBC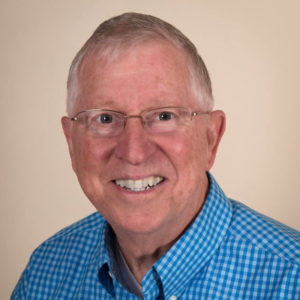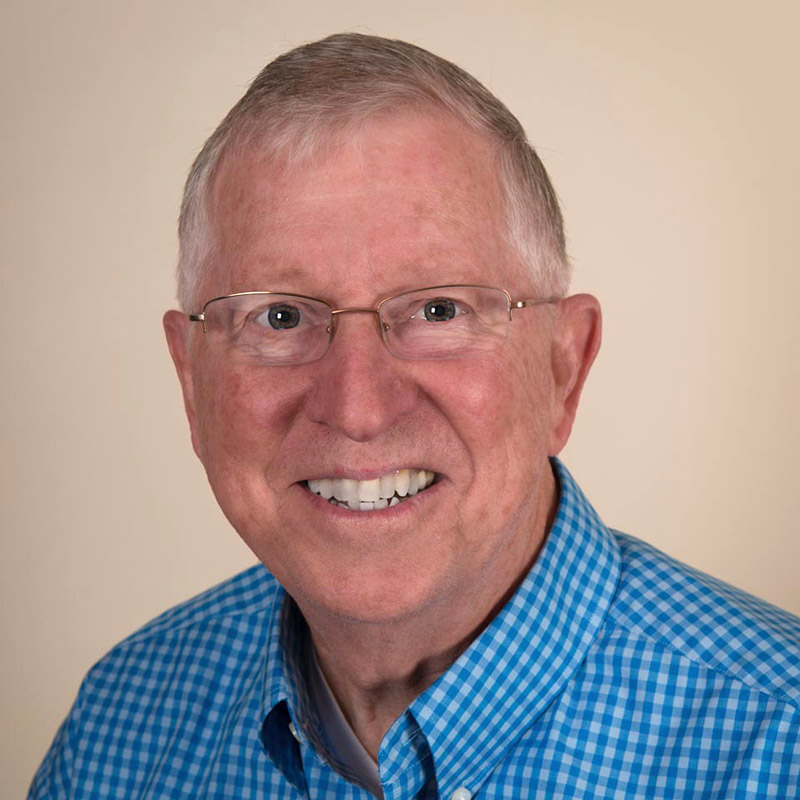 Mike was born into a Navy family in Providence, Rhode Island, in 1944. His father was an Admiral and the family lived in Hawaii and had three different tours of duty at the Naval Academy in Annapolis, MD. Mike attended the Naval Academy and has a degree from Old Dominion University in Political Science. While traveling with a friend through Europe in 1970, Mike trusted the Lord Jesus Christ as his savior through this friend's consistent witness.
With a growing desire to study and teach the Scriptures, Mike entered Florida Bible College in 1972 and graduated in 1974 with a degree in Bible. It was at FBC that he met and married his wife, Kay, and was called to the ministry to start an evangelical work in Reston. The first Bible study was held in the home of Charles Swift in June of 1974, and the first RBC church service was in the Reston Sheraton in March of 1975. Mike and Kay live in Franklin, Tennessee, and have four adult children — Kelly, Megan, Katie, and David — and a growing number of grandchildren. Mike is author of the upcoming book Stay the Course: A Pastor's Guide to Navigating the Turbulent Waters of Ministry.
Schedule of Events
Friday, September 30

4:00 – 7:00pm
Check-In at Lobby/Fellowship
7:00 – 9:30pm
Evening Session and Small Groups
10:00 – 11:59pm
Evening Activities (Optional)

Saturday, October 1

7:00 – 7:30am
Prayer/Fellowship Time (Optional) – Fire Pit
7:30 – 8:15am
Morning Run (Optional)
8:30 – 9:30am
Breakfast
10:00am – 12:30pm
Morning Session and Small Groups
12:45 – 1:45pm
Lunch
1:45 – 5:30pm
Activities and Free Time
5:30 – 6:30pm
Dinner
7:00 – 9:30pm
Evening Session and Small Groups
10:00 – 11:59pm
Evening Activities (Optional)

Sunday, October 2

7:00 – 7:30am
Prayer/Fellowship Time (Optional) – Fire Pit
8:30 – 9:30am
Breakfast
10:00 – 10:45am
Communion and Prayer
10:45 – 11:45am
Morning Session
11:45am
Closing and Checkout