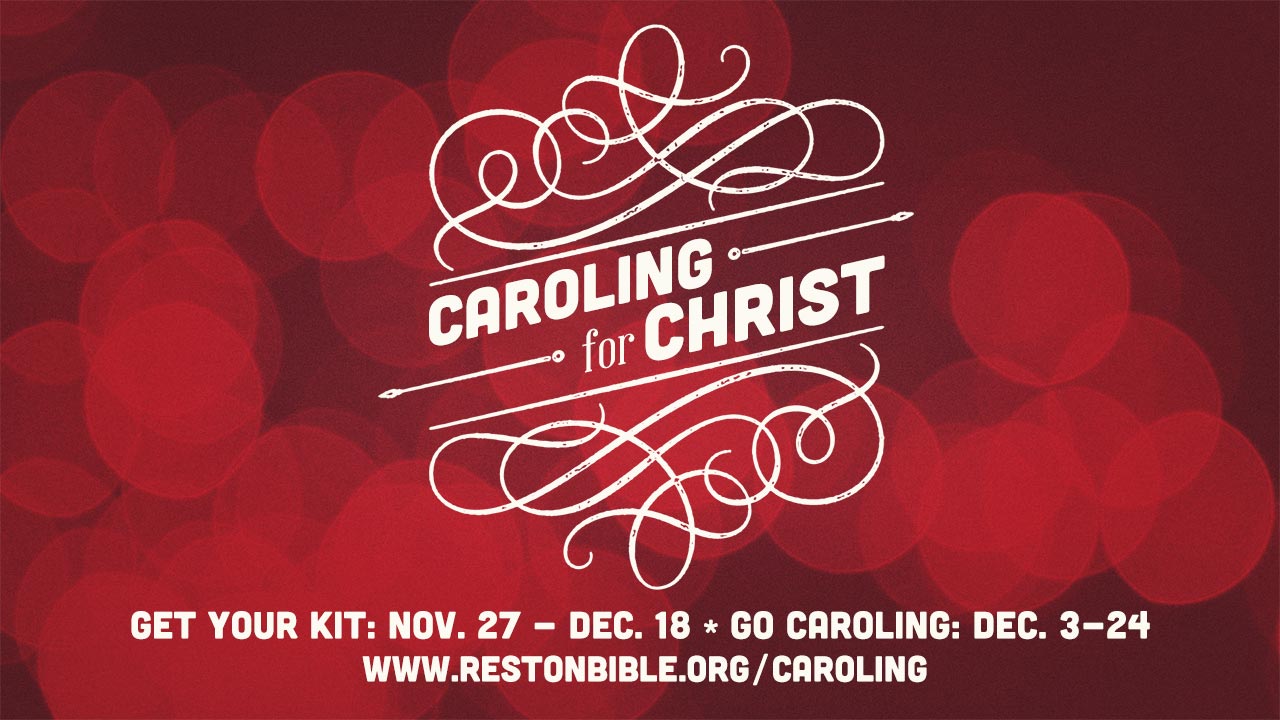 Looking for a way to share the joy of Christmas in your neighborhood? Why not go old school?
Gather your shepherd group or friends or family, break out your scarf, hat, and gloves, and go "Caroling for Christ."
This is an evangelistic opportunity for all ages brought to you by the Children's Ministry at RBC. Here is how you can take part:
Pick up your Caroling Kits at the Quest desk (children's area).
Get a group together — whether that's your shepherd group, HomeFront group, or adult Bible fellowship class.
Coordinate the time and location (their neighborhood or nursing home) and go caroling some time before Christmas.
Post pictures to social media using the hashtag #rbccaroling. You can also email pictures, testimonies, or videos to kids@restonbible.org.
Each caroling kit contains material for caroling at 15 houses. They include instructions, songs, candy canes, the Gospel of John, and invitations to the Christmas Eve Service. It's a great way to let the community take initiative and spread some Christmas cheer and the good news of Christ!
Sign up here