Kids Camp
June 24

-

June 28
Reston Bible Church
Ministry: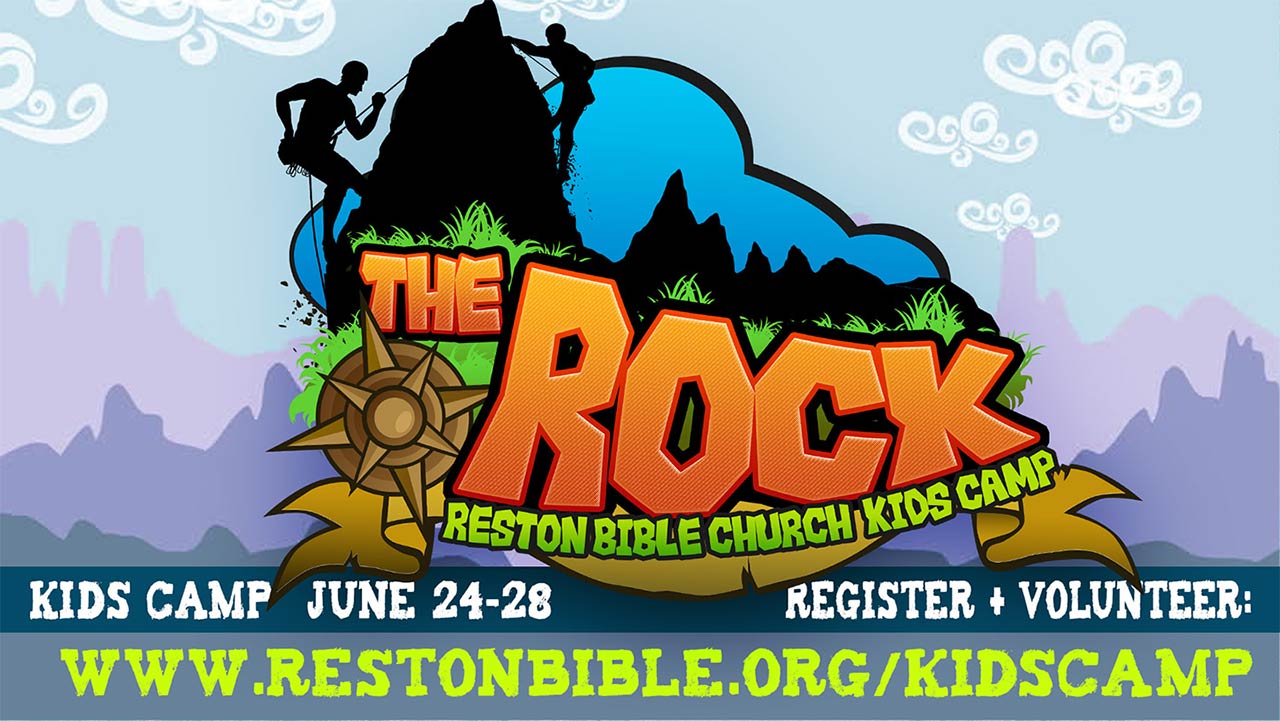 This year, we had more than 375 kids, along with almost 200 youth and adult volunteers, participate in Kids Camp.
We learned about the 5 peaks (assurances) that believers can depend upon in their relationship with God. Watch the videos below to revisit some of the lessons learned.
Save the dates for next year's Kids Camp 2020, which will be June 22 to 26!
SEE SOME HIGHLIGHTS FROM THIS YEAR'S KIDS CAMP!
WHERE'S THAT MOUNTAIN?
Check out our documentary series about the mountain climbers extraordinaire, Rocky Bobby and Mad Rock Meyers!