Virtual Kids Camp (June 22-26)
June 22

-

June 26
Reston Bible Church
Ministry: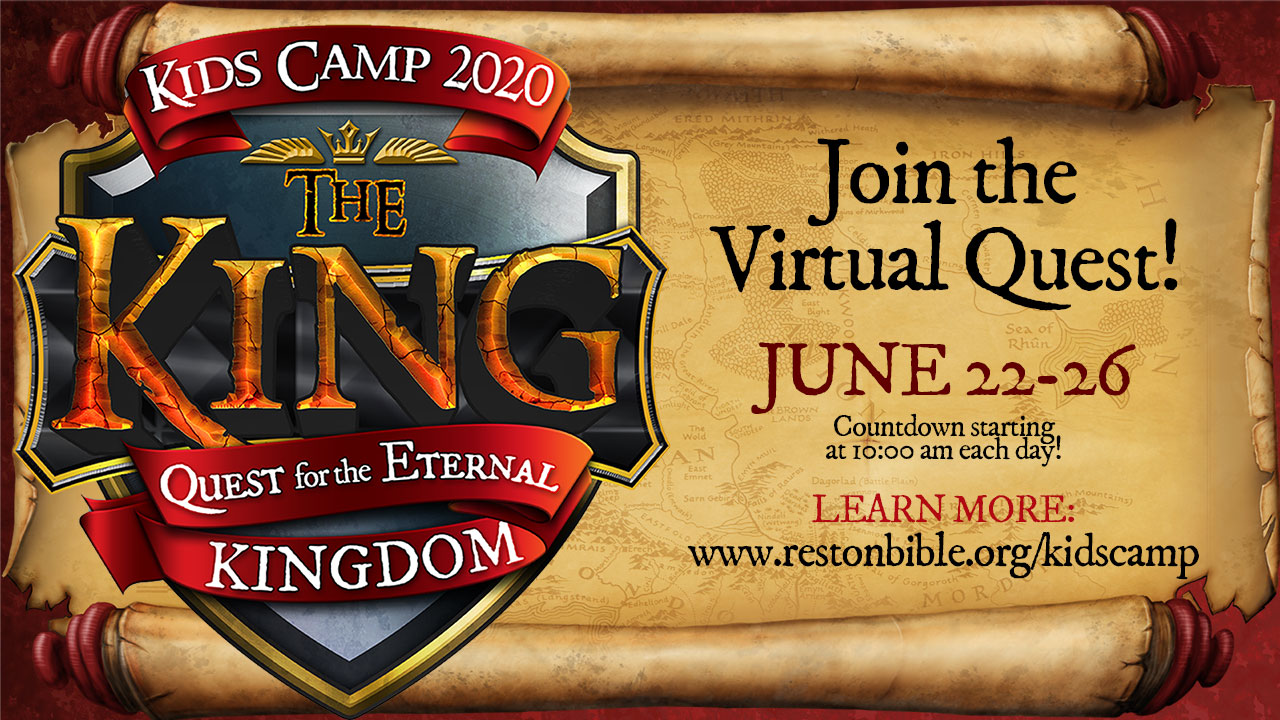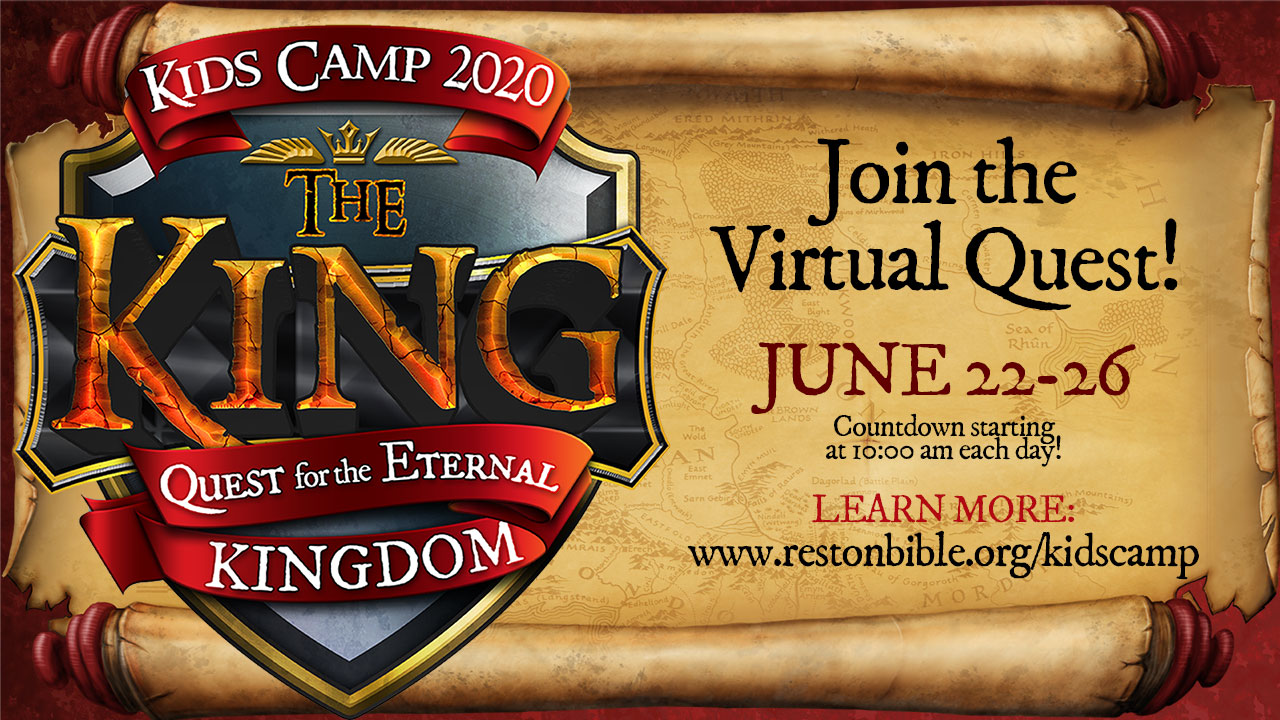 Play your part in the greatest story ever told…
Although Kids Camp 2020 is finished, the story continues and you can be part of writing that story with your lives. Find out how you can be part of the remaining pages of history by watching the videos and additional links. Be part of finishing God's story in this world by seeking God's kingdom first in your everyday life.
We're providing a link to the paper and video instructions for crafts & teaching activities, the home supply list and a PDF of the Kids Camp booklet so your kids can still participate in Virtual Kids Camp! You can find most of the supplies in your home or at a local store wherever you live!
Kids Camp Resources and Activity Kits
Praying to finish the Greatest story…
Even though Kids Camp is over, the story continues. We have a role to play in finishing the story: to seek God's kingdom in all that we do and to pray…because it's the most we can do.
I would love for you and your family to take a slot once a week or once a month to pray that the gospel will be heard in every nation, tribe, language and people in the world so that people would know Christ and make Him known.
Would you join me in being part of the Greatest story ever told? CLICK HERE to partner with us in the gospel and be part of the story…
Day 1
Watch the first episode of "The Chosen"
Day 2
Watch a clip from "The Chosen" (Jesus Heals the Paralytic)
Watch a clip from "The Chosen" (Jesus Heals the Leper)
Day 3
Do you have questions about how you can become a Christian?
Day 4
Learn more about Nick Vujicic – an inspiring story about how to live a full and joyful life without arms and legs and impact the world for Jesus
Learn more about Joni Eareckson Tada – an inspiring story of how God used her accident that left her paralyzed to make her more like Jesus and tell the world about it
Learn more about Bethany Hamilton – an inspiring story of losing her arm to a shark attack in 2004, and how God used that to share the message of Jesus to millions around the world
Day 5
Click here to learn more about how to get involved in finishing the story
Click here to learn more about how to pray for the world and finishing the story. 
Testimony / Baptism – If you or your child has accepted Christ for salvation, we would love to hear about it and give you the opportunity to share it with others. Click on the link to take the next steps as a follower of Christ.
Weekly worship/teaching/community – Click on the link to get plugged in and  continue growing spiritually… all believers need to gather regularly to worship, hear from God's Word and connect with other believers.
Parenting Pathways – Resources to help raise your children to seek first His Kingdom through the different stages of life.
Growing in Christ – Find out more about the Awana discipleship program so that your child can take this opportunity to grow as a disciple of Christ
"Nobody" – by Casting Crowns…A song about living for the world to see, nobody but Jesus…