Call for Volunteers: Conversations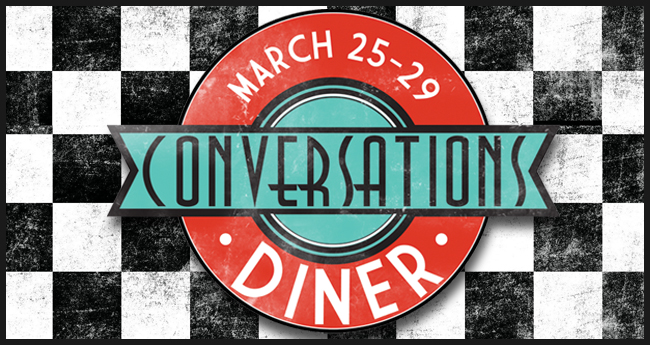 Conversations is an evening of music, humor, drama, and moving real-life stories. This year, nightly shows will begin the week of March 25-29. If you're unfamiliar with Conversations,  you can get more info here.
Our first performance is less than two weeks away, and we are in critical need of at least 60 more  bakers and at least 40 more Children's Ministry workers.  There is also a less-critical need for ushers, parking attendants, prayer warriors, and make up artists.  To volunteer for any of these positions, please click here.
We also need volunteers to provide food for the cast and crew prior to each performance (March 25-29).  Each night during our Conversations outreach we will be feeding more than 100 people involved with the production.  Please consider signing up to provide one or more items of food.  To help with these meals, please click here.
For more information on any of these needs, please contact Barb Ruffner or sign-up online.  And don't forget to pick up invitation cards from the Welcome Desk and other tables throughout the RBC lobby the next time you're here!  We hope you'll prayerfully invite many friends, coworkers and neighbors to this great event.Thanks.
Dale Peak
Administrator