The Parable of Spiritual Frisking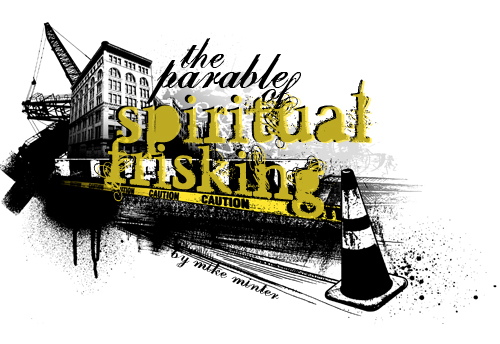 As believers, we have a tendency to subtly interrogate those who claim allegiance to Christ. We just have to find out where they are spiritually, doctrinally, and morally which often takes place in the course of conversation. The following is a parable about such an experience. All of what I state here is what I have judged others for or have been judged by others. I neither condemn nor condone any of the following judgments listed in the parable.

THE PARABLE OF SPIRITUAL FRISKING
Once upon a time, two Christians met having been seated next to one another on a plane. George noticed that Nancy was reading a Christian book and took this opportunity to introduce himself as their flight was getting underway.
"Hi, my name is George."
"Hi George. My name is Nancy."
"I couldn't help but notice, Nancy, that you were reading a Christian book. I assume you are a believer."
"Yes, I came to know the Lord at the age of five."
"Five," George says to himself, "Could anyone have a true conversion at that age?"
"That's wonderful Nancy. I came to Christ at the ripe old age of thirty."
Nancy looks at George and realizes that he is still rather young and assumes he must be a babe in Christ and thus not spiritually mature.
"So Nancy, where do you attend church?"
"I belong to a Presbyterian church not too far from my home."
George rummages through his knowledge of Presbyterians and figures she believes in baptizing babies and her pastor is probably one of those highbrow preachers that wears black robes and looks like Zorro behind his pulpit.
"And how about you?" Nancy queries.
"I attend a non-denominational church in our neighborhood."
"Oh boy," Nancy says to herself, "probably one of those loosey-goosey churches that has chairs rather than pews and the pastor doesn't wear a coat and tie and preaches behind a plastic pulpit. Plastic pulpits produce plastic sermons, I always say."
"So Nancy, do you have children?"
"Yes, we have one fourteen year old daughter."
"I guess Nancy and her husband are not familiar with the verse that says to be fruitful and multiply."
"How about you, George?"
"My wife and I have five."
"Five!" Nancy muses, "Doesn't he know that God has given us the power of a sound mind and the world is over-populated? How insensitive."
"So where does your daughter go to school?" George inquires.
"Actually, we home school."
George's mind conjures up thoughts of Nancy wearing her hair in a bun and baking bread while teaching physics to her daughter, which she is not qualified to do. And doesn't she know that they need to be a witness to the world?
"And what about your children?" asks Nancy.
"We send ours to the local public school."
Nancy's mind races to the verse that says "blessed is the man that walketh not in the counsel of the ungodly" and can't understand how George and his wife could possibly expose their children to such worldly teaching.
"Excuse me, George, but it's time for my meds. I suffer from claustrophobia and plane rides exacerbate my depression."
George quickly rehearses in his mind the verse from Isaiah that says "I will keep him in perfect peace whose mind is stayed on thee" and wonders – why Nancy can't just trust Jesus?
About this time, the flight attendant makes her way down the aisle inquiring about the lunch choice. George opts for the sausage lasagna and Nancy goes for the vegetarian delight. George is quick to assess that Nancy must think that by eating vegetables she will extend her life expectancy, and if he had the nerve, he would introduce her to the verse that says we can't add one day to our lives. Nancy, on the other hand, senses that George lacks discernment and wants to tell him about the Genesis 1:29 diet which was God's plan before the fall.
"And what would you like to drink?" the attendant asks.
"Red wine for me," George says.
Nancy's mind goes into a state of apoplexy and begins to wonder if George has been truly converted. After all "wine is a mocker and strong drink is raging and whosoever is deceived thereby is not wise."
After regaining consciousness, Nancy orders a Coke. George is horrified and says to himself, "Isn't she aware of how much sugar is in that drink? Is she not aware of the scripture that says our bodies are the temple of the Holy Spirit therefore glorify God in your body?"
With the conversation beginning to wind down George decides to play a game of solitaire on his computer. Nancy can hardly believe her eyes. How could anyone who claims to be a Christian partake of such a devilish game?
"I think I'll just watch the movie," Nancy says.
"The movie?!" George screams in his mind, "I guess she is a supporter of Hollywood. I wonder if she's a democrat."
When the flight lands George shakes Nancy's hand and says, "It's been so nice judging you – I mean, meeting you."
As they go their separate ways, they rehearse the conversation and reduce one another to pagans at worst or immature believers at best.
————————————-
If you have been a believer for any length of time, then you know this is true.  Have you ever felt judged by any of the above?  Worse still, have you ever judged anyone by any of the above?  What would the Christian life look like if we were all in lockstep like little tin soldiers?  We would all have the same diet, educate our children the same, and have the same worship style.  In such a system there would be no judging.  There would also be no life.