Women's Devotional & Book Recommendations

Dear Ladies of RBC,
Hope this finds you well. I'd like to share with you a couple of things that have helped and encouraged me so much during this quarantine.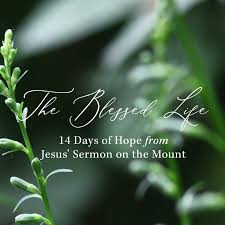 The first is a 2 week devotional on the sermon on the mount by Kelly Minter. This devotional went a long way in helping me to focus on God and His goodness. I found it encouraging as well as challenging as we dug deep into the word. To sign up to receive a free copy of Kelly's The Blessed Life: 14 Days of Hope from Jesus' Sermon on the Mount, click here.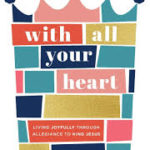 The second is a new book that I'm currently reading by Christine Hoover called With All Your Heart: Living Joyfully through Allegiance to King Jesus. The book is about finding freedom from the false allegiances that are vying for our hearts. She doesn't do it by shaming us or teaching us how to modify our behavior. Instead she turns our eyes to Jesus to find our heart's true King. Christine writes from personal experience. I find her honest, vulnerable, and very easy to read and relate to. Click here to get your own copy.
Please stay safe. I look forward to gathering with you all again soon.
Blessings,
Marsha Mathews
Director of Women's Ministry