Puerto Rico Crisis Response – Collection at RBC on Oct. 22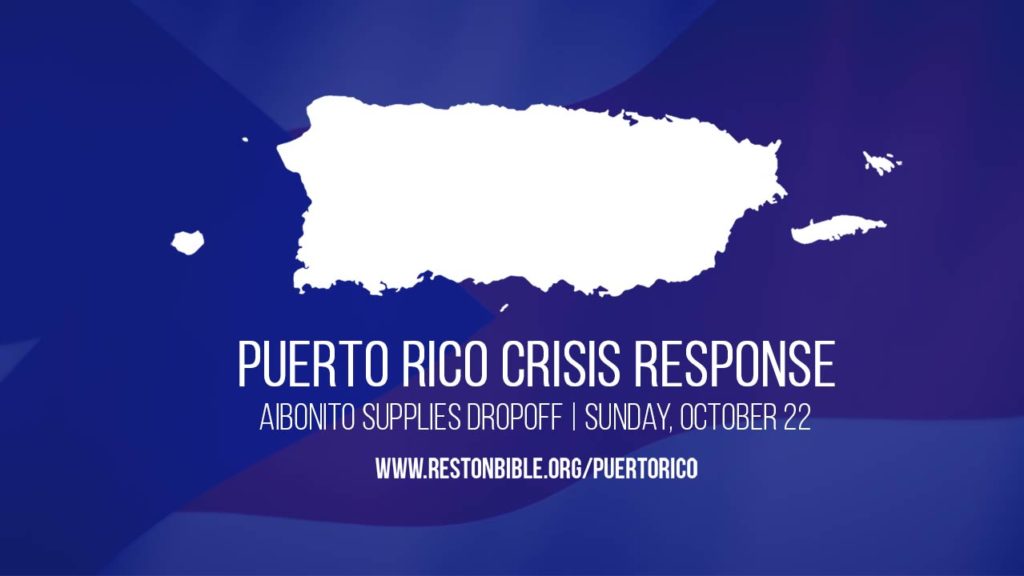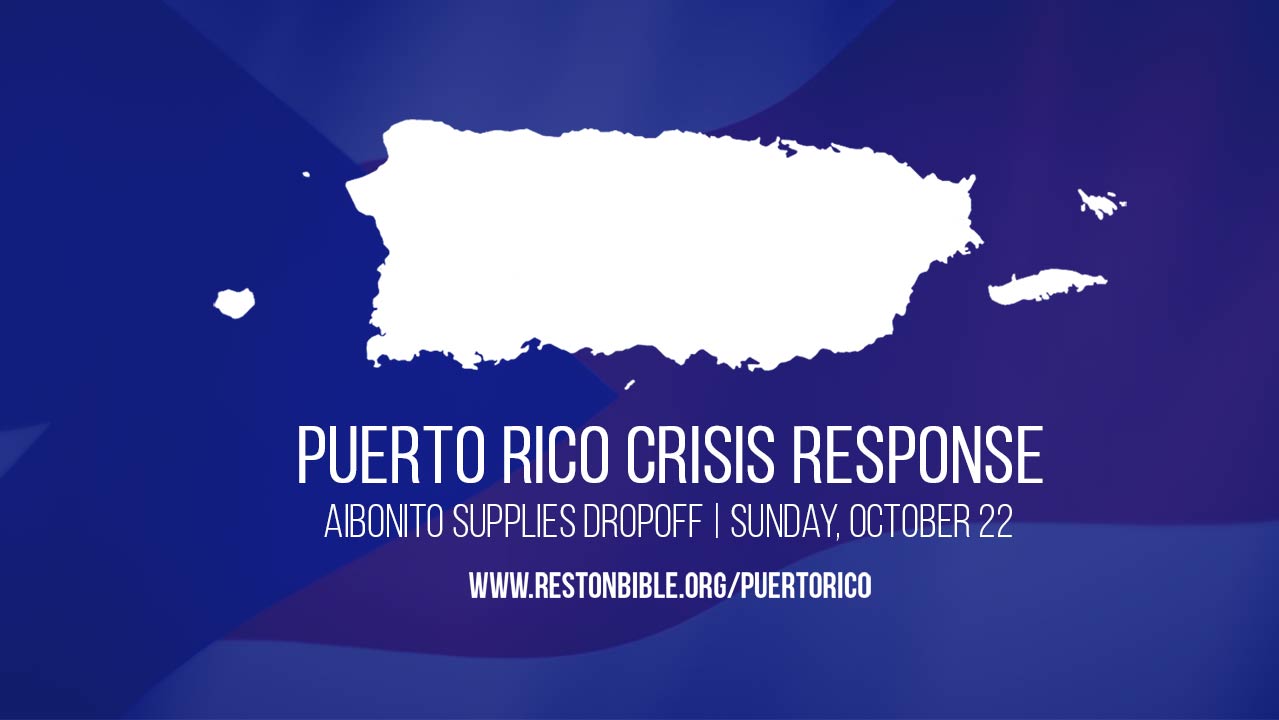 Wilfredo and Glorimar Corps are long-time RBCers originally from the town of Aibonito, in the center of Puerto Rico.
As most of us are aware, Puerto Rico as recently been devastated by two hurricanes. When they visited Aibonito a week ago, Wilfredo and Glorimar were dismayed to discover both the extent of the damage and that much of the aid sent to Puerto Rico has not reached inland, where their town in located.  Many families there are hurting, as well as a large senior assisted-living facility that is unable to provide three meals a day to its residents.
Twenty-two years ago, Wilfredo and Glorimar planted Primera Iglesia Bautista de Aibonito (First Baptist Church of Aibonito) in their garage. The church continued to grow even after the Corps left Puerto Rico for the mainland United States. Today, we have the opportunity to partner with this church to bring much-needed aid and supplies to the people there. The church has procured a waiver from the Puerto Rican government that will allow us to send a large amount of supplies and aid without import taxes. Wilfredo and Glorimar will be on-hand in Puerto Rico to receive our shipment of donated items, transport them to Aibonito and deliver them personally to people in need.
On Sunday, October 22, from 8:30 a.m. to 1:00 p.m., we will have a truck parked in front of the main building on the traffic circle where you can drop off aid and supply items you see on the list below. The goal of this project is to provide some basic necessities to sustain the people of Aibonito for the next 30-90 days, the estimated time frame until power and basic utilities will be restored to the town.
Here is a list of what we need:
Power generators
Extension cords
Personal water filtration systems
Drinking water
Lamps (solar- and battery-powered)
Non-perishable food items (canned food or items that don't need refrigeration and can last 60-90 days)
Powdered milk
Baby formula
Baby diapers
Batteries size D, AA, and AAA
Battery-operated fans
Mosquito nets
Mosquito repellent
Solar-powered chargers (for phones and other electronics)
Adult diapers
Tarps (any size, the bigger the better)
Power inverters
Towels
Bed sheets (all sizes)
Over-the-counter medication (Tylenol, Pepto Bismol, etc.)
Clothing (not heavy or winter as PR is tropical year around)
Personal hygiene items
Feel free to donate any of the items above in bulk as we are planning on a large container in which to ship them. 
Finally, if you order anything from Amazon, please consider using smile.amazon.com, where you'll find the exact same shopping experience as Amazon.com, with the added bonus that Amazon will donate 0.5% of the purchase price to RBC's Benevolent Fund. You use the same account on Amazon.com and AmazonSmile, so your shopping cart, Wish List, wedding or baby registry, and other account settings are the same. On your first visit to AmazonSmile, simply select Reston Bible Church as your charitable organization. The website will remember your selection, and then every eligible purchase you make from then on will result in a donation.
We are looking forward to seeing how God will use the people of RBC to share Christ's love with recent victims of natural disasters, first in Texas and now in Puerto Rico. Thank you for your willingness to help so many hurting people.