Family Quest: The Rock – Intro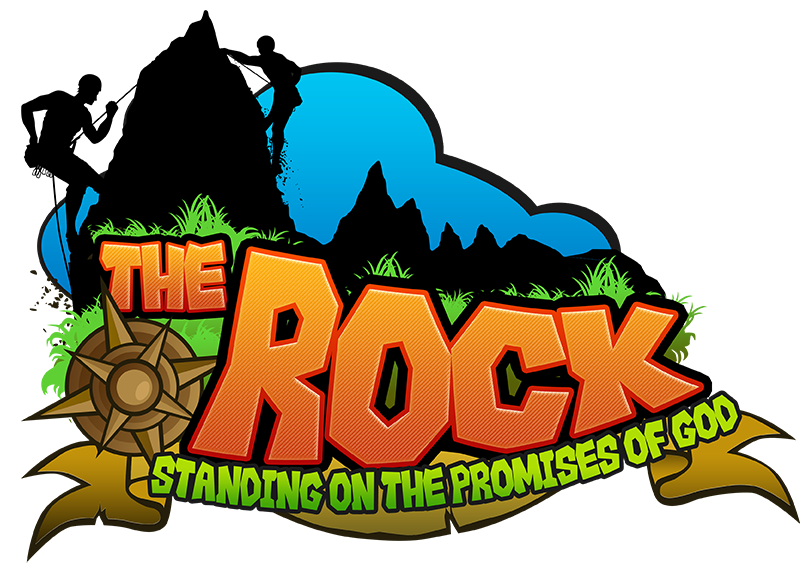 THE ROCK: INTRODUCTION
As a culture, we place a very high value on certainty, on assurance and security.  We work towards "financial security."  We pay for car insurance, homeowners insurance, disability insurance, health insurance, and a whole host of other "insurances," in order to protect ourselves from financial ruin or hardship. Why?  Because in order to live a life free of anxious thoughts and fear we need some assurance that if something goes "wrong" we will have a safety net.  Most of us will only take risks when the potential downside of those risks is minimized.  We want protection.  But all of these "assurances" are only temporal and financial and a poor substitute for the real assurances we can have in our God, the giver of all good gifts, the maker of heaven and earth, and the owner of all wealth seen and unseen.
In Isaiah 36, the Assyrian King laying siege to Jerusalem taunts the Israelites with this question: "On what are you basing this confidence of yours?  You say you have counsel and might for war—but you speak only empty words. On whom are you depending, that you rebel against me?  Look, I know you are depending on Egypt, that splintered reed of a staff, which pierces the hand of anyone who leans on it! Such is Pharaoh king of Egypt to all who depend on him." (Isaiah 36: 4-6).  But Hezekiah took this before the Lord and said essentially, "Lord, our confidence is in you alone.  We are not strong enough to fight this enemy.  Only you can deliver us."  Hezekiah didn't trust in Egypt or in counsel of war or ancient insurance plans, but instead in the Living God of Israel – a wise choice, as the account makes clear.
Once we, like Hezekiah, have come to understand that God's promises are trustworthy, we are able to place our "weight" on them much as a climber places his weight on his harness, ropes, and carabineers. We will find that our confidence grows as God shows himself to be faithful.  The peaks God asks us to climb may increase in difficulty but each will be accompanied by an increase in our confidence in Christ.  When we fall or are taken through a valley experience it will be with this same confidence that we are in the hands of our all-loving, all-powerful, all-wise God.
This year we will cover five main areas we can be sure of based on God's promises. These are, our salvation, the power of prayer, freedom from the power of sin, forgiveness, and guidance from his Holy Spirit. With our map now laid out before us, I pray that you will meditate on the scriptures we will be exploring.  I am confident that you will see your own trust in God grow as you lead your children on their "Quest" for a deeper relationship with the Lord.   Our hope is that as adults they will look back over their lives and say with the Psalmist, "For you have been my hope, Sovereign Lord, my confidence since my youth.  From birth I have relied on you." (Psalm 71:5-6)
BIG IDEA: With Jesus, we can build our lives on the Rock.
MEDITATING ON THE WORD:
Matthew 7:24-25
Psalm 62:1-2
Deuteronomy 7:9
SERIES VERSE:
I find my rest in God alone. He is the one who saves me. He alone is my rock. – Psalm 62:1-2a
LESSON VERSE:
I find my rest in God alone. He is the one who saves me. He alone is my rock. – Psalm 62:1-2a
PRAYER:
Pray together for children who are enslaved or otherwise mistreated around the world.  Thank God for His "rock" solid promises to us.
DISCUSSION STARTERS:

Why is God compared to a rock?
What are some promises God makes?
Why can you trust God?
What does it mean to be "sure" of something?
LIVE IT OUT!
Write down Psalm 62:1-2 and decorate the paper, then hang it up somewhere you will see it everyday.
Search the Bible for places where God is called a Rock.
– – –
ABOUT FAMILY QUEST: At Reston Bible Church, we firmly believe that parents are a child's first and most important spiritual leader.  In order to support you that mission, we have created a parent devotional and some discussion starters to go along with each lesson your grade school age children are learning at Quest on Sundays. Our hope and prayer is that this material will help you to engage with your children around the topics they are learning on Sunday mornings, answer their questions, go deeper with them, and find real, day-to-day applications. We are honored to be able to partner with you in the critical task of sharing Christ with the next generation.