Last Week for Kids Camp Registration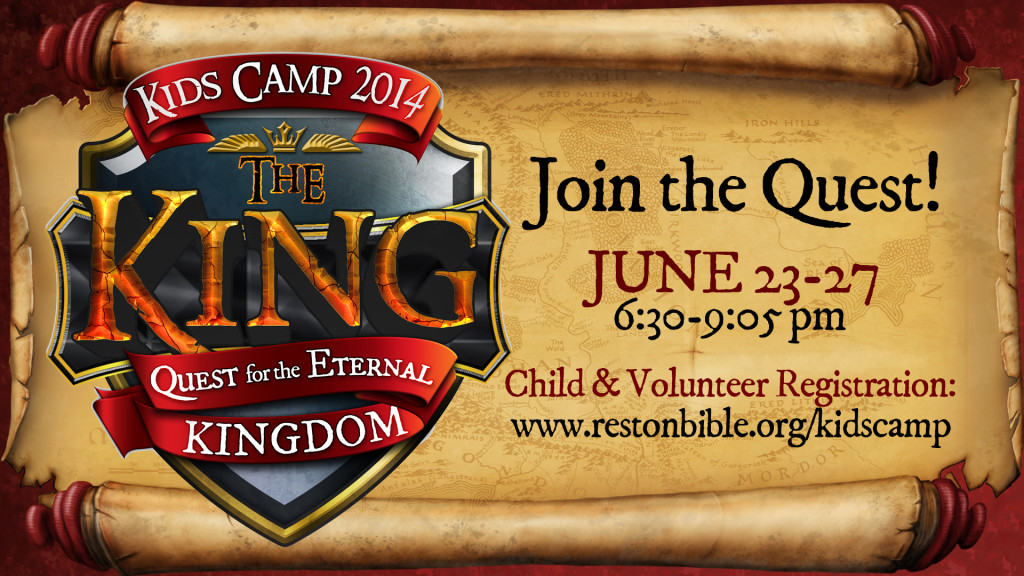 We only have one more week of registration left for the 2014 RBC Kids Camp. Our theme this year, "THE KING – Quest for the Eternal Kingdom" will be epic, and your kids won't want to miss it.  You can register at www.restonbible.org/kidscamp.  Camp runs from June 23-27.
We are still in need of about 40 more volunteers, so please consider spending this week, or part of it, with us and your child at Kids Camp.  For those of you working during the day, this is your chance to volunteer! Camp will run Monday through Friday from 6:30-9:05 PM!  Questions? Drop me an email.
Blessings,
Mike Meyers,
Director of Children's Ministry