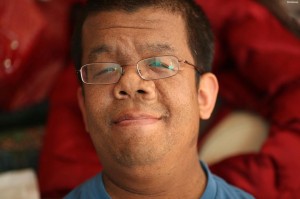 Stephen Chiang, who had attended RBC for many years and faithfully served the congregation he loved so dearly went home to be with his Lord last weekend.  The service for Stephen will be on Saturday at 11:00 am at Money & King Funeral Home, 171 Maple Ave W,  Vienna, VA.  They will be hosting family visitation at 10:00am, and will follow the memorial with a short graveside service.  The family would love to have anyone who knew Stephen attend the service.
Stephen served the RBC body by volunteering every chance he could, including at the Welcome Desk and with the Media Ministry in the sound booth.  He was also a dedicated blood donor and member of the ForWord young adults ministry.
Please be in prayer for Stephen's family during this difficult time.  Also please pray for Pastor Wayne Johnson as he shares the hope of the gospel that only Christ can offer, and the assurance that Stephen had through his salvation.
If you know of anyone who might like to attend, please feel free to share the service details with them.