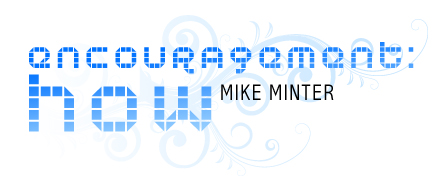 "And let us consider one another to provoke unto love and to good works" ~Hebrews 10:24
1.  Learn to encourage daily.
Remember—a person's self worth hangs on the thin thread of encouragement, and some are at the end of their rope.  Don't wait to give words of comfort.
2.  Learn to relate to those who have similar needs.
Be sensitive to those who are going through a trial similar to what you have already experienced.  How did you weather the storm?  Let them know how God used that difficulty in your life.
3.  Learn to be a good listener.
We all need to learn to read between the lines.  People rarely unload their problems in bulk.  They usually deliver them in small packages just to see if you're concerned enough to open it.  If you do, they will likely make another delivery.  No one will expose their deeper feelings to people who show little or no interest.  Be a person who cares!
It will never be the nature of a man to encourage, but it will forever be his need.