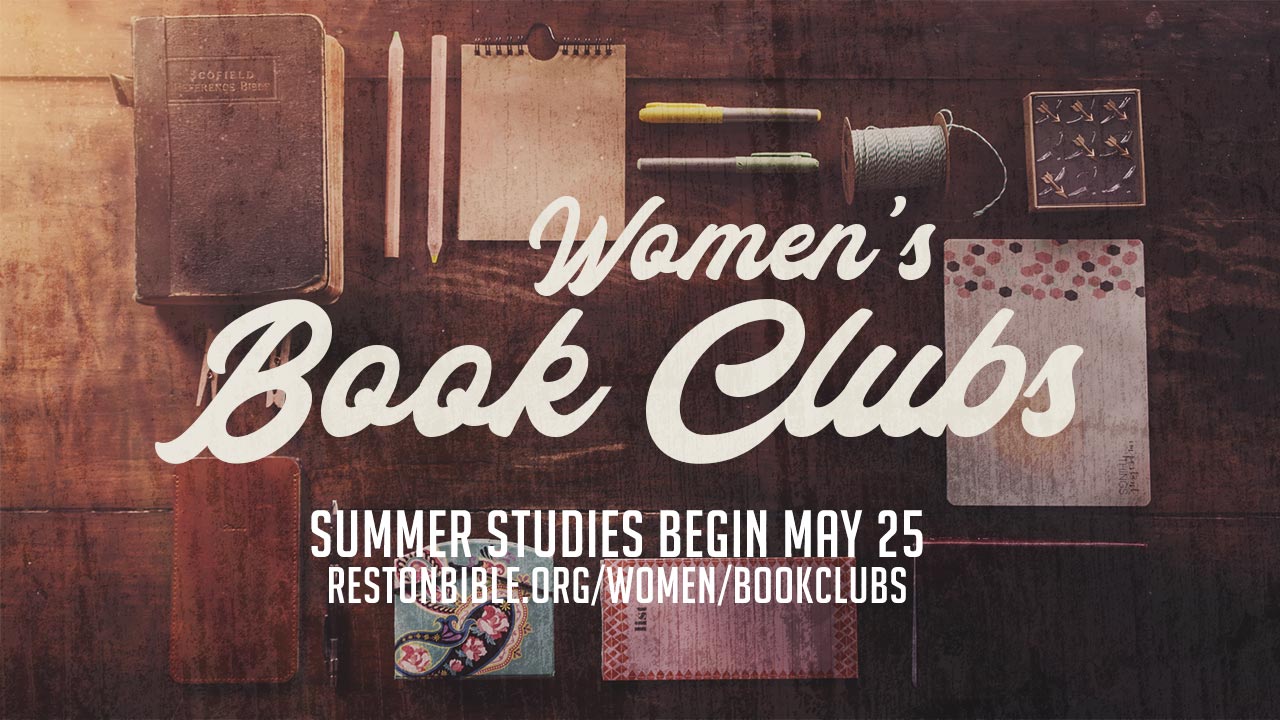 New book study added for August!
We're excited to offer a variety of class options this summer. Classes start soon, so take a look at the information below and register early!
Unfortunately, we cannot offer childcare for the summer studies.
The fee listed with each class covers the cost for the class materials. If class costs are a financial hardship, email Hanibeth Yearick (hanibeth@restonbible.org) to request a scholarship.
Pray Like This: Living the Lord's Prayer by Steve Gaines and Michael KelleyTuesday Evening
Aug. 2 to Sept. 6 (6 Weeks)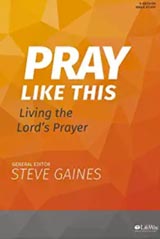 Prayer is the most dynamic discipline in the life of a believer. Yet it may be the most misunderstood and the least taught. This six-session Bible study shows believers that following Jesus' Model Prayer will lead them to fall more in love with God and grow in their desire to engage in conversation with Him. Impactful, inspiring video sessions introduced by Pastor Steve Gaines include interview segments with proven leaders: J. D. Greear, Robby Gallaty, Kelly Minter, Lisa Harper, Ed Litton, H. B. Charles, and more.
In this Bible study you will   
Understand how seeing God as Father affects your prayer life.

Grasp the significance of God's invitation to call on His holy name.

Learn how a prayerful posture leads to an understanding of God's will.

Develop spiritual maturity and a knowledge of God's kingdom
Register here
Different: The Story of an Outside-the-Box Kid and the Mom Who Loved Him by Sally Clarkson and Nathan ClarksonThursday Evening
June 30 – Aug. 4 (6 Weeks)
From Rachel: "I have always loved Sally's books on mothering and how encouraging she is. In this book she and her son share their life experience and testimony: Nathan was an outside-the-box kid, eventually diagnosed with ADHD, OCD and learning disabilities and often labeled as "bad," "troubled," or someone in need of "fixing." Through her walk with God, Sally clung to the belief that Nathan's differences were part of God's intentional design for him and that God had a plan for his life.
Her story has provided me with hope and encouragement as I raise my own outside-the-box kid and have to trust God for each step as we navigate both getting him the help he needs and allowing his gifts to shine. I would love to see other moms in the same situation be encouraged."
Register here
Messy Beautiful Friendship by Christine HooverTuesday Evening (Via Zoom)
June 7 – July 12 (6 Weeks)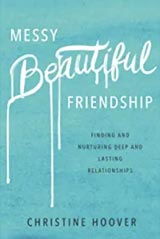 Women long for deep and lasting friendships but often find them challenging to make. The private angst they feel regarding friendship often translates into their own insecurity and isolation. Christine Hoover offers women a fresh, biblical vision for friendship that allows for the messiness of our lives and the realities of our schedules. She shows women:
what's holding them back from developing satisfying friendships

how to make and deepen friendships

how to overcome insecurity, self-imposed isolation, and past hurts

how to embrace the people God has already placed in their lives as potential friends

and how to revel in the beauty and joy of everyday friendship
With stories of real friendships and guidance drawn from Scripture, Messy Beautiful Friendship encourages women to intentionally and purposefully invest in one of the most rewarding relationships God has given us.
Registration for this study is closed.
Gideon by Priscilla ShirerWednesday Morning
May 25 – July 6 (7 Weeks)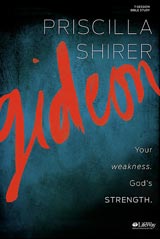 When we hear the name Gideon, most of us think about his 300 soldiers or the fleece he laid out under the evening sky. But Gideon's story is so much bigger than that—bigger than any one man and his mark on Israel's history. Like everything else in the Bible, this is a story about God and His people. His love for them, as well as His strength operating in spite of their weakness—even through their weakness. From a state of fear, weakness, and insecurity,
Gideon emerged as Israel's hero, filled with God's presence and His passion for deliverance. This study will encourage you to recognize your weakness as the key that the Lord gives you to unlock the full experience of His strength in your life. Instead of ignoring, neglecting, or trying to escape your weaknesses, see them as the gifts that they are, given specifically and strategically by God to unlock the door of God's strength.
This study is now closed.
Psalm 23: The Shepherd With Me by Jennifer RothschildWednesday Evening
June 1 – July 6 (6 Weeks)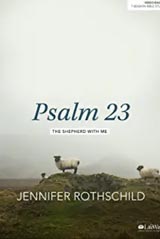 Many women know Psalm 23 by heart but haven't experienced its power in their lives. This beloved psalm can breathe new life into women who are weary and unsure of their next steps. It's more than a psalm that comforts in death; it gives confidence in life.
In this 7-session study by Jennifer Rothschild, gain fresh insight and encouragement from Psalm 23. Explore the depths of God's compassionate care while debunking the self-reliance myth. Learn how your vulnerability is not a liability because you can trust the Shepherd's goodness throughout each season of life.
Registration for this study is closed.
Freedom to Flourish: The Rest God Offers in the Purpose He Gives You by Elizabeth GarnThursday Evening
July 7 – Aug. 4 (5 Weeks)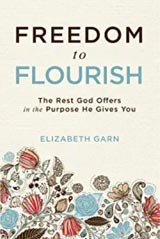 Are you tired? Are you weary? So many Christian women are exhausted because we've come to believe that God's purpose for us is rooted in what we do–which means we're constantly striving to have somehow done enough. But there is hope! Elizabeth takes us back to the gracious plan God laid out for us in Genesis: he created us to bear his image, he is inviting us to live out that purpose, and through Christ he frees us to flourish as those who are unconditionally loved.
Register here
Respectable Sins by Jerry BridgesThursday Evening
June 2 – July 14 (7 Weeks)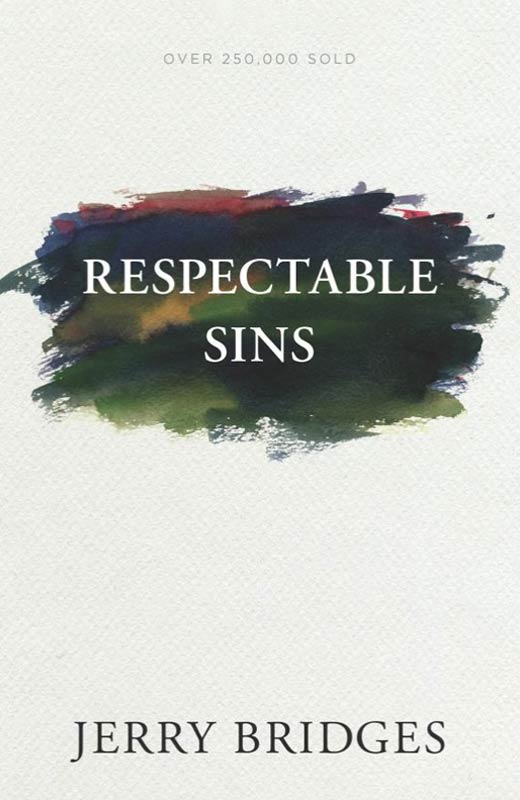 Have we become so focused on "major" sins that we've grown apathetic about our subtle sins? Renowned author Jerry Bridges takes you into a deep look at the corrosive patterns of behavior that we often accept as normal, in this established and impactful book.
Practical, thought-provoking, and relevant at any stage of life, Respectable Sins addresses a dozen clusters of specific "acceptable" sins that we tend to tolerate in ourselves, such as:
Jealousy

Anger

Judgmentalism

Selfishness

Pride
Writing from the trenches of his own battles with sin, Bridges offers a message of hope in the transforming grace of God to overcome our "respectable sins."
This study is now closed.