Registration for fall Bible studies will open on August 21!
Life Lessons from Philippians by Max LucadoTuesday Evening (Via Zoom)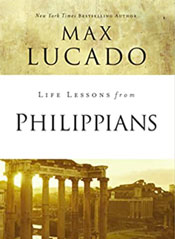 The believers in Philippi were struggling. They were trying to grow in faith and live for Christ. Trying to deal with conflict and threats of persecution. The apostle Paul was stuck in a Roman prison when he wrote to this young church. His letter could have focused on his own troubles. Instead, he wrote about living a life full of joy, peace, and contentment. Paul's confidence reminds us of God's wisdom and control in the difficult moments of life. His excitement challenges us in this guide to joy.
This class is now full.
Pray Like This: Living the Lord's Prayer by Steve GainesTuesday Evening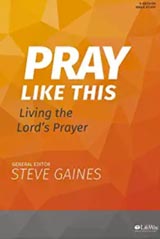 Prayer is the most dynamic discipline in the life of a believer, yet it may be the most misunderstood and the least taught. This six-session Bible study shows believers that following Jesus' Model Prayer will lead them to fall more in love with God and grow in their desire to engage in conversation with Him. Impactful, inspiring video sessions introduced by Pastor Steve Gaines include interview segments with proven leaders: J. D. Greear, Robby Gallaty, Kelly Minter, Lisa Harper, Ed Litton, H. B. Charles, and more.
In this Bible study you will understand how seeing God as Father affects your prayer life, grasp the significance of God's invitation to call on His holy name, learn how a prayerful posture leads to an understanding of God's will, and develop spiritual maturity and a knowledge of God's kingdom.
Register here
The Engagement Project by Del TackettTuesday Evening

At RBC, we are focusing on our shared commitment to "make Jesus known" through the Engagement Project.
Jesus's strategy was to reach the world through ordinary, everyday believers like fishermen and like us. Del Tackett leads us through 10 sessions that will help us see how we can reach our very divided culture with Jesus' extremely simple yet difficult strategy of loving our neighbors as ourselves. Sharing the gospel begins with loving the people that God has put around us, practicing hospitality, and seeking a way to bless or serve.
This class is now full.
Seek First the Kingdom by Christine HooverTuesday Evening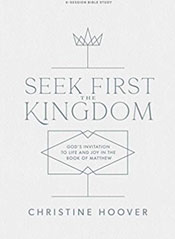 As Christians, we've become confused about power, rule, and rights. We've joined the world in constructing our own little territories while forgetting about the kingdom God has built and continues to build. But to find the truth about our citizenship, we must return to Jesus' parables and stories in the Book of Matthew, where He spoke of God's kingdom often. If you've ever been disappointed by the unfulfilled promises of your false allegiances, if obedience has ever felt like shackles to you, or if you've wondered where you belong in the story God is writing, there's good news for you: Jesus is a benevolent King who gives.
Register here
Who Do You Say that I AM? by Becky HarlingWednesday Morning
Do you know Jesus as He really is? We can speak in abstracts all day long. We can ponder who Jesus is and what it means to follow Him. But he wants our confession. He wants to know, "Who do you say that I AM?"
How we answer defines our lives both now and forever. This 8-week study in the "I AM" statements of Jesus will help women move from knowing about Him to knowing Him personally. Becky Harling is a Bible teacher and women's ministry leader. Who Do You Say that I AM? will draw women deep into the Word for a true encounter with Christ, helping them become more confident, calm, and courageous in the faith.
Register here
The Power of God's Names by Tony EvansThursday Morning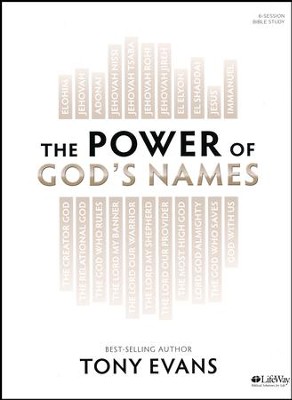 Dr. Tony Evans shows that it's through the names of God that the nature of God is revealed to us. Who is God in His fullness? How has He expressed His riches and righteousness? How can you trust His goodness? By studying and understanding the characteristics of God as revealed through His names, God's character will become real to you in life-changing ways, and you will be better equipped to face hardship and victory, loss and provision, and all of the challenges life throws at you.
Register here
The Story of Hope by Good Soil EvangelismThursday Morning
Kristin Brodowski and Nancy Petersburg
Note: This Bible study is for women with English as a Second Language at an Intermediate to Advanced level, but is also open to all women.
The Bible is truly a story of hope. This story shows the great need that all people have and how that need can be met. We will study God's plan to bring hope to people of all times and all places by learning about the most important events in the Bible from its beginning to its end.
Register here
1 and 2 Samuel by the NavigatorsThursday Morning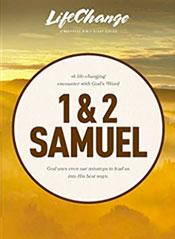 Israel wants a king and to be a kingdom. For decades God's people had been stuck in cycles of sin and repentance―oppressed by rulers from outside and by sins from within. In 1 & 2 Samuel, God begins to do something new. Starting with Samuel's miraculous birth, continuing with Saul's insecure leadership, and culminating with David's consolidated kingdom, the stories of 1 & 2 Samuel illuminate how God uses even our missteps to lead us into His best ways.
This study is now full.
Respectable Sins by Jerry BridgesThursday Morning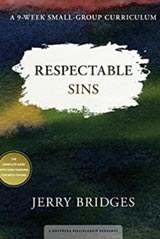 What ever happened to sin? Have we become so preoccupied with the major sins of our society that we have lost sight of our need to deal with our own, more subtle sins? Jerry Bridges addresses a dozen groups of "acceptable" sins that we tend to tolerate in ourselves―such as jealousy, anger, judgmentalism, selfishness, and pride.
Jerry writes not from a height of spiritual accomplishment, but from the trenches of his own battles with sin. In his admonitions, Jerry offers a message of hope in the profound mercy of the gospel and the transforming grace of God as the means to overcome our "respectable sins."
This class is now full.
In View of God's Mercies: The Gift of the Gospel in Romans by Courtney DoctorThursday Morning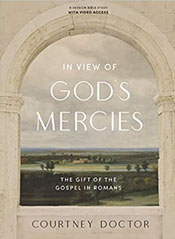 Romans is a passionate letter written by Paul, a man completely captured by the beauty, mercy, and majesty of God and His glorious salvation. Paul wanted his readers, then and now, to know how amazing and all-encompassing this salvation actually is—that it's powerful, planned, eternal, free, and leads to a transformed life. In this 9-session study, walk through the book of Romans to discover that salvation doesn't just change your eternal future; it changes your present reality. Because of God's salvation, hope, peace, life, faith, trust, and endurance are yours. Learn that after God saves you, He invites you to join Him on His two-fold mission— to sanctify and transform you into the image of Jesus and to send you out into the world to share the good news of salvation in Jesus Christ.
This study is now full.
Hard Questions, Real Answers by William Lane CraigThursday Evening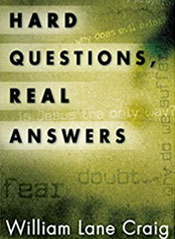 Why doesn't God answer my prayers? If God is so powerful, why does evil exist? And if He is so good, why do we suffer? Non-believers, and even Christians, are often troubled by questions about suffering, doubt, failure, and unanswered prayer. Yet careful, compassionate answers are hard to find, in part because evangelicals have not taken the life of the mind seriously enough. The intellectual currents of our day are just too strong for simplistic responses. We will find real answers to perplexing questions and learn to stand on the only sure foundation for hope: God Himself. This edition includes chapters on abortion and homosexuality to help readers know how to think about these volatile social issues.
Register here
Whole Again: Comforting Others with the Comfort We Have Received in ChristThursday Evening
The purpose of this group is to be the body of Christ, to comfort other women with the comfort that we have received from Christ (2 Corinthians 1:4). We will meet weekly for the purpose of prayer, sharing, and discipleship in the Word, to bring women from a point of being crushed or hurt to understanding their value in Christ and the hope we have in the Gospel. We will cover God's sovereignty, our responsibility, understanding who we are in Christ, and the importance of being an active part of the body of Christ.
Register here