A Tribute to Dr. R.C. Sproul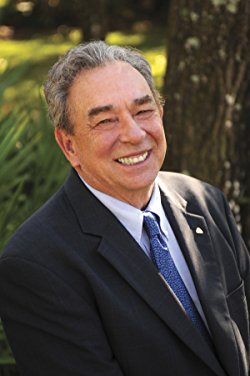 For those of you unfamiliar with the world of theology, allow me to introduce you to the greatest theological mind in the last century – Dr. R.C. Sproul. In a culture awash with theological liberalism, Dr. Sproul has been one of the greatest defenders of the faith in our lifetime.
On December 14, he went home to meet the Savior he has faithfully preached about for the last fifty years of his life. "Well done, thou good and faithful servant!" were no doubt the first words he heard upon entering his eternal home and walking into the presence of his Lord.
God gifted Dr. Sproul with a mind that was far beyond that of the greatest of scholars. A scholar himself in numerous fields, he was a superb philosopher, an accomplished linguist, a master logician and a theologian beyond compare. What he casually knew about various disciplines often exceeded the knowledge of scholars dedicated to those fields. To challenge R.C. to a debate was to face sure defeat even before the first words were spoken. His mind was a true gift from God and a true gift to Christianity – a gift well-stewarded in advancing the Kingdom.
When Dr. R.C. Sproul left this world, I am quite certain 90% of its intelligence left with him. But our great loss is overshadowed by his great legacy. May God bless Dr. Spoul's legacy, and may it continue to bear gospel fruit for generations to come.
For to me, to live is Christ and to die is gain. -Philippians 1:21