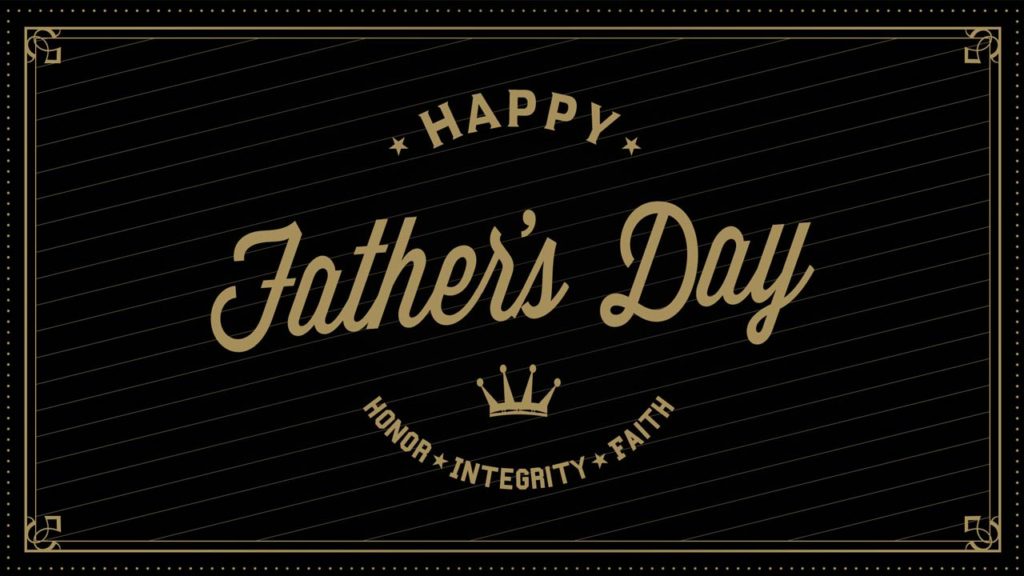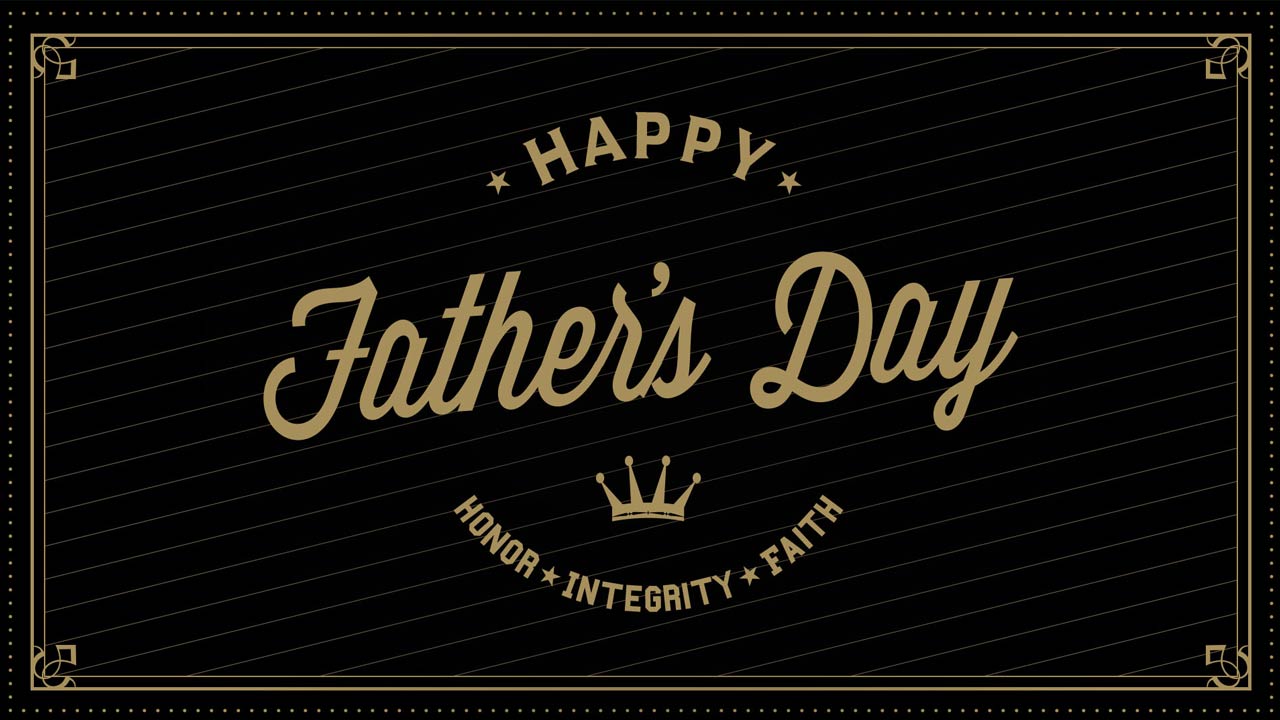 Regardless of the history of our hurt associated with our earthly fathers, because of our redemption through Jesus Christ, God is now our Father.
Research from scholars has concluded that in all existing books of the Old Testament and all existing books of extrabiblical Jewish writings dating from the beginning of Judaism until the tenth century A.D. in Italy—there is not a single reference of a Jewish person addressing God directly in the first person as Father. Jewish people and their children were trained to address God with proper phrases of respect. But of all the titles used, the term Father was never among them. The first Jewish rabbi to address God as "Father" directly was Jesus of Nazareth.
This radical departure from tradition greatly contributed to why the Jewish leaders and people of the day wanted to kill Him. How dare Jesus address the creator of everything, the God of Abraham, Isaac, and Jacob, with such an intimate, personal term as Father. Even more extreme is when Jesus told his followers to do the same. "When you pray, you say, 'Our Father.'" You and I have been adopted into His family (Ephesians 1:5), and as co-heirs with the Son we can now cry out "Abba Father."
See what kind of love the Father has given to us, that we should be called children of God; and so we are. (1 John 3:1)
What kind of love? A love unlike anything we have ever seen. There is nothing to compare to it. A love so unimaginable that while we were enemies of God, Christ died for us. A love so gracious that it is free to us because another paid the price. A love so enduring that nothing can ever separate us from it. A love so complete that every future sin is forgiven. A love so personal that He welcomes each of us just as we are. He delights in us. He actually wants us to enjoy the fullness of His goodness. A love so humble that He tells us to approach Him boldly. God, our Father, is the perfect Father.
Yet being "made new" by the Holy Spirit and having God as our Father does not result in divine amnesia. Whether the pain from our past centers around neglect, abandonment, or abuse, like garbage in a compost pile, the LORD can turn this suffering into the richest soil from which our lives bear fruit. God's grace can heal any wound — including wounds from fathers. The apostle Peter wrote that "He has given us everything we need for life and godliness." This means the ability to forgive the worst of dads.
The LORD is continually at work bringing reconciliation between fathers and their children. One of the catalysts is often the children becoming fathers themselves. Any father who has yet to fail repeatedly in raising children hasn't completed the process. He has only rocked a baby. And while we are each tempted to be paralyzed or depressed by our failures, let them instead serve to sprout our contrition, grow our confession, and energize us to teach our children until they know God as their Father.
So, then, every day becomes Father's Day.
Five Skills for Effective Fatherhood
With a desire to aid our prayers and pursuit to become better dads, I have included below the summary outline of a talk I have given entitled "Five Skills for Effective Fatherhood." It is aided by too many saints to footnote. I did not always demonstrate these qualities in raising my own children, and when I didn't our relationship was negatively affected. Let us continue the pursuit of becoming better fathers and grandfathers.
1. Expressing gratefulness to the LORD and others (Ephesians 5:15-20, Colossians 3:17).
A father should express genuine gratitude to those in his own family for the efforts they make to please him; otherwise they will cease to make the effort.
Your family will learn to express their gratefulness as they see you do it. Consider the example of the apostle Paul. In nearly every letter he writes he thanks the Christians and frequently names specific people for something. Romans 1:8: "First I thank my God through Jesus Christ for all of you, (and what does he give thanks for?) that your faith is spoken of throughout the whole world." Colossians 1:3-4: "We give thanks to God, the Father of our LORD Jesus Christ, praying always for you, since we heard of your faith in Christ Jesus, and of the love that you have for all the saints."
A basic foundation of gratitude is a spirit of contentment. Philippians 4:6: "Be anxious or worried for nothing; but in everything by prayer and supplication with thanksgiving let your requests be made know unto God." And Paul goes on to say in v. 11 that "I have learned in whatsoever state I am in to be content. I know both how to suffer need and I know how to abound: everywhere and in ALL things I am instructed both to be full and to be hungry, both to abound and to suffer need. I can do all things through Christ which strengthens me." As a Father this means stopping and enjoying the accomplishments of the family. If you constantly urge your family on to more achievement without stopping to enjoy and praise what they have done, they will get discouraged and want to give up trying. They will feel they can never do enough to please you.
2. Maintain a genuine spirit of humility (Philippians 2:3-8, 1 Peter 5:5-6).
Your wife and each child need to be told that they are needed and loved. They need to hear that you need their prayers and help in order to be the spiritual leader that God intends you to be.
Admit when you are wrong. If we don't admit obvious faults and sins, they will translate this as pride and react to it. James 5:16: "Confess your faults one to another and pray one for another."
All members of a family will fail each other at some point in time. This cannot be completely avoided. Fathers should lead the reconciliation process. James 5:18: "God who has reconciled us to himself by Jesus Christ, and has given to us the ministry of reconciliation." Ephesians 4:32: "Be kind to one another, tenderhearted, forgiving one another, even as God for Christ's sake has forgiven you."
Do not demand to be heard. Earn the privilege by developing a relationship with each one in the family.
Display good manners. It demonstrates to others what we really think of our wife and children. It shows we value them as people. A lack of manners by a father will infect the family. His sons will develop a disrespect for their mother and sister. Our wife and daughters will tend to withdraw. The very essence of good manners involves sacrifice and yielding rights as Christ did.
3. Learn to control our tongue and emotions.
James warns us in James 3:8-10 that the tongue is "an unruly evil, full of deadly poison. With our tongue we bless God our heavenly Father; and then we use it to curse men which are made in the image of God. Out of the same mouth proceeds blessing and cursing. My brothers these things ought not to be so."
Harsh words and thoughtless statements cut deeply within the heart of a family member and are not easily removed. Proverbs 15:1: "A soft answer turns away wrath but grievous words stir up anger." Proverbs 18:21: "Death and life are in the power of the tongue."
Consistency in emotions without the father being way up one day and way down the next. Avoid anger or complaining. Our children receive encouragement and reassurance from us from our stability. If you are in a time of depression seek help. The day will come when you have rich and useful insights to pass onto your family and others.
Discipline should not be done in anger but calmly after clarifying the offense.
4. Accept each child at his or her own rate of development.
Proverbs 22:6: "Train up a child in the way he should go and when he is old he will not depart from it."
Each of your children are different and will mature physically and spiritually on his or her own unique schedule.
Never compare anyone in the family with another with a greater ability or achievement. In his second letter to the Corinthians, Paul warned them against comparing themselves among themselves.
Fathers should seek to balance supervision and freedom to fail. Too much freedom will be interpreted by children as rejection. Too much supervision will be interpreted by the wife and children as a lack of trust. Ephesians 6:4: "Fathers do not provoke (exasperate or frustrate) your  children to anger but bring them up in the nurture and admonition (training and instruction) of the LORD.
Express appreciation for what they are now, rather than what they might be in the future.
5.  Recognize individual Worth and Potential
God gifts and equips each one uniquely. Romans 11:29: "For the gifts and calling of God are without repentance." (He never withdraws his gifts once they are given and never changes His mind towards those to whom he gives His grace)." See also Romans 12:3-8 and 1 Corinthians 12:4-29.
Praise and emphasize the strong points and provide training for the weak points. (Romans 15:1-2)
Commit yourself to God's reputation and their success rather than focus on your own success.
A father should not ask his family to do things he would not do.
They need reassurance that we love them and whether they are right or wrong, we always will love them. They may break our heart by doing evil but they must know that we will never disown them. Luke 15:11-32: The prodigal son and the father.
In the great chapter on love, 1 Corinthians 13:6-8, the Scripture says that "love does not rejoice in iniquity (evil, wrongdoing), but rejoices in the truth. Love always protects, always trusts, always hopes, always endures. Love never fails."