Ordination of Mike Meyers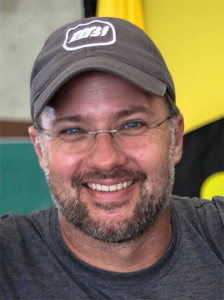 On Sunday, February 28, our church leadership was pleased to formally ordain Mike Meyers, our Children's Ministry Director, to the pastorate. We thank the Lord for Mike's faithful work here at our church and beyond, and we pray for Jesus' blessing on Mike's continued ministry. We are grateful to now have two Pastor Mikes on staff!
A LITTLE ABOUT MIKE: Michael John Meyers is a man who loves Jesus, loves his family and has a passion for helping young people find the Way that leads to life. In pursuit of that calling, Mike left the business world over a decade ago, where he was an operations manager of a Fortune 500 company. He eventually took on the role of Director of Children's Ministries at Reston Bible Church in Reston, Virginia. In 2005, Mike and his wife Patricia founded Open Arms Brazil and in 2006 moved to Brazil where they ministered to at-risk children.  Mike and his family moved back from Brazil, and in 2013, Mike resumed his full-time position as Children's Ministry Director at RBC. He is also the acting president of Open Arms Worldwide (OAW), an RBC-supported missions organization with the goal of mobilizing, preparing, equipping, and aiding Christians to implement transformational, faith-based outreach projects for children and youth among the world's poor.
Mike speaks to adults, youth, and children in the United States and throughout Brazil on the church's role in raising a generation that knows the Lord and has a Biblical worldview. Mike brings a passionate and entrepreneurial approach to children's ministry, missions, the church and the urgent need for God's people to stand in the gap for the next generation.
Mike frequently blogs here on the RBC site and at Last Man Standing Church. He has also written a book called Last Man Standing: Jesus & the Fight for a Generation.