Sing Ye Noel – Sharing the Gospel in Song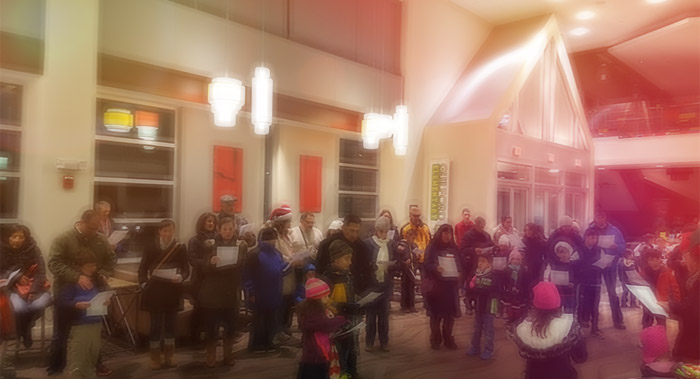 This past Sunday evening a group of more than 60 adults and children from our congregation came together to bless the neighborhood behind the church with a gift of Christmas carols.
Before heading out we stopped for a moment and prayed together, "Lord, we thank you that for Jesus and the good news of His coming. We thank you that we can sing of the joy we have in Him. We ask that you would use our simple gift of song tonight to touch someone who needs to hear from you. Amen." At that we started off. How could we have known that our prayer would be answered at the very first house at which we sang. We received the following email that very same evening from that neighbor.
———————
To you carolers at Reston Bible:
Y'all came caroling through the Cascades Park neighborhood tonight. You rang my doorbell, and I opened the garage door and came and sang with you. I'm a believer, also, and your caroling was a warm reminder of Christmas. Thank you for coming! I thought you'd be encouraged by this:
Your caroling was a catalyst to me sharing my testimony with my roommate. I've been a believer for years, and lived with this guy for years. But I've always been hesitant to talk about Christ with him. When you came caroling, I went upstairs, joyful in the Spirit, and spent the next two hours talking with him about my testimony, which I hope will be the first of many conversations.
Thank you for spreading Christ's love and message through song. You have effects that you're not aware of, and I want to give you a glimpse of one of those effects while at the same time saying, "Thank you!"  Glory to Christ the King!"
———————
May the Lord use you as an instrument of His love this Christmas and always!