Bill Plowden Memorial Service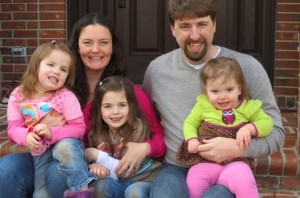 VISITATION & SERVICE  |  On Tuesday,  March 3rd visitation and a memorial service for Bill Plowden will be held at Reston Bible Church. The visitation is from 2:30-3:30pm and the service will begin at 4:00pm. A reception will follow at the church.
MEMORIAL CONTRIBUTIONS  |  Memorial contributions may be made in memory of Bill Plowden to the Plowden Family Fund at Fundrazr.com (http://fnd.us/c/3iF3b) to support the children's college fund. Letters for the girls about Bill can be sent to theplowdengirls@gmail.com.
FROM THE FAMILY  |  We would like to express our sincere appreciation to all of the many friends and family who have walked with us throughout this journey. The Lord has used your prayers and support to sustain us in every possible way. We would also like to thank all of the wonderful staff of Massachusetts General Hospital who have cared for Bill over the past 18 months. A special thank you to our RBC family for your loving support and for helping us to plan Bill's Celebration of Life.