Christmas in the Bookstore
Looking for a great gift idea for the children or adults in your life? Be sure and stop by the RBC Bookstore (located in the lobby, just inside the main entrance) after a Sunday worship service to see our exciting selection of new resources, in hardback versions, just in time for the Christmas gift-giving season. There is a resource to fit every need, and don't forget they are offered at discounted prices. If you need help or more suggestions, stop by and ask one of the volunteers. Here is just a sampling of new resources that would make a great gifts:
for Adults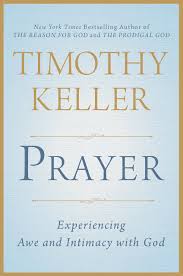 By Tim Keller, Prayer – Experiencing Awe and Intimacy with God  
With his trademark insights and energy, Keller offers biblical guidance as well as specific prayers for certain situations, such as dealing with grief, loss, love, and forgiveness. He discusses ways to make prayers more personal and powerful, and how to establish a practice of prayer that works for each reader.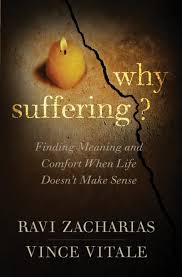 By Ravi Zacharias – Why Suffering: Finding Meaning and Comfort When Life Doesn't Make Sense
Why would a loving and powerful God allow so much pain and suffering? In WHY SUFFERING? Ravi Zacharias and Vince Vitale carefully walk you through a variety of responses that considered together provide a clear, comprehensive, and convincing answer. God's decision to allow temporal suffering is understandable when viewed from an eternal perspective. Divine goodness shows how to conquer, not in spite of, but even through suffering. WHY SUFFERING? provides an answer to the problem of pain and suffering with emotional sensitivity and intellectual integrity.
By Paul Tripp – New Morning Mercies: A Daily Gospel Devotional
Mornings can be tough. Sometimes, a hearty breakfast and strong cup of coffee just aren't enough. Offering more than a rush of caffeine, best-selling author Paul David Tripp wants to energize you with the most potent encouragement imaginable: the gospel. Forget "behavior modification" or feel-good aphorisms. Tripp knows that what we really need is an encounter with the living God. Then we'll be prepared to trust in God's goodness, rely on his grace, and live for his glory each and every day.
For Family Devotions during the Christmas Season: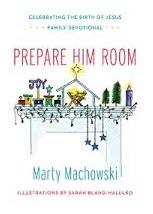 By Marty Machowski – Prepare Him Room: Celebrating the Birth of Jesus Family Devotional
This brand new, four-week devotional, guides your family on an unforgettable advent journey, exploring some of the most wonderful prophecies in the Bible and how God fulfills them in Christ. The memorable and meaningful activities, songs, and stories of Prepare Him Room, will quickly become the fabric of your family's Christmas memories for years to come
For Toddlers and Children: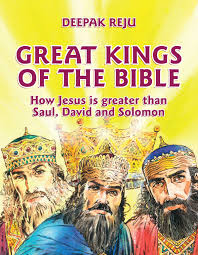 By Deepak Reju – Great Kings of the Bible
The three greatest kings of Israel were Saul, David, and Solomon. However, many years later a different king would come. This king was born in a stable, not a palace. He served the sick, the poor and the needy and was without any sin. This king is Jesus, God's Son. He is a very different king. His greatest victory was his death on the cross and because of that God made him, the greatest of all kings; the King of Kings.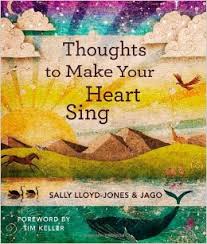 By Sally Lloyd-Jones – Thoughts to Make Your Heart Sing
From Jago and Sally Lloyd-Jones, the creators of the bestselling Jesus Storybook Bible, comes this gorgeous and innovative collection of 101 simple-yet- profound thoughts on faith. Thoughts to Make Your Heart Sing shares profound spiritual truths from the Bible told in a conversational tone drawing insights from creation, history, science, the writings of great thinkers, preachers, and writers, to turn the reader's eyes toward the God who loves them with a Never Stopping, Never Giving Up, Unbreaking, Always, and Forever Love.
Perfect for family devotions, bedtime, story time, or even as a companion to The Jesus Storybook Bible, this accessible yet theologically rich book reveals biblical truth in word and image, all working together and designed to do one thing: to make the reader's heart sing.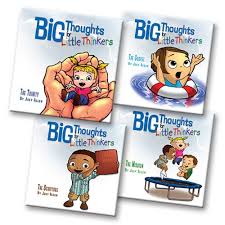 By Joey Allen – Big Thoughts for Little Thinkers (series)
The most foundational teachings of the Christian faith are presented in this little four book series, set at a level preschool and elementary children can understand. The series includes The Gospel, The Trinity, The Scripture, and The Mission.