TRAIL GUIDE: My Gift of Love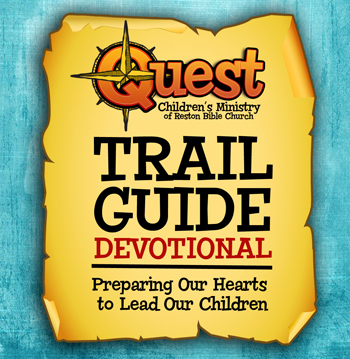 The "Trail Guide" devotional is used by our adult leaders of grade school groups in Quest as a way to prepare their hearts and minds for the topics we will be covering with the children on the weekend.  We have made them available here to help our parents of grade-schoolers engage with their children around the topics we are discussing and also for anyone else that might be blessed by following along.
EXTREME MAKEOVER, Section 1, Lesson 3: My Gift of Love
"So what's on your heart this week?" Hopefully you have taken some time during our study to reflect on how to use your interests and passions for God. But what about when you see things in yourself that fall short of God's standard? Do we assume we're a lost cause and of no use to God? We cannot hide our good qualities or our failures from Him. He "alone knows every human heart." (1 Kings 8:39). But be of good cheer, the ungodly things I find in my heart bring me to Him in a special way, a humble way. I wish I could bring to Him a Great Commandment Christian, fully assembled and ready to serve. But I came broken, and though I'm not a slave to sin, my flesh still fights against my makeover. When I recognize this and grieve my sin, then I am in a position for God to transform my heart. Yes, it's uncomfortable, but the Lord promises that He is near to the brokenhearted.
In Psalm 147 we are reminded that it is fitting to praise God. The best way to praise God is to think about His actions and his attributes. The Psalm tells us:
God heals the brokenhearted. He names the stars.
He sends rain to the earth.
He delights in those who fear him.
He has unfailing love.
He sends us his protection.
He shares his commands with us.
He controls all nature.
He communicates his word to Israel and eventually to us!
Praise the Lord.
Loving God has many facets, praising Him for all He has done is one of them. Aligning our lifestyles with His word is another. What kind of heart does God want me to have? A pure heart, a clean heart, a kind heart and of course a heart that loves Him above all else. The kind of heart that Jesus displayed for us.
"Above all else, guard your heart, for
everything you do flows from it."    -Proverbs 4:23

MEDITATING ON THE WORD:

1 Kings 8:61 | Joshua 22:5
Psalm 37:4 | Psalm 57:7!
Luke 6:45 | Psalm 51:10