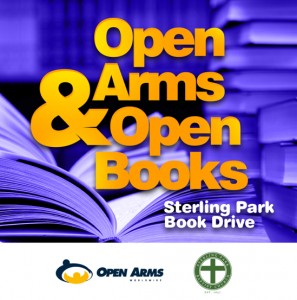 If you have ever wondered what might have happened to the books that were leftover from RBC's book drive for Guilford Elementary last Spring, then you will love this story.  Open Arms Worldwide (OAW) is a mission supported by Reston Bible Church that works in low income or otherwise at-risk neighborhoods in Brazil. Open Arms works to mobilize and equip local churches to reach and teach children who are in their community, but outside their church family.   This year, Open Arms has started working in the U.S. as well, and their first project is right in our backyard.  In partnership with Sterling Park Baptist Church, we have begun building a relationship with another Sterling Park elementary school, Sully Elementary.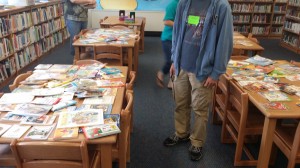 At the beginning of the month, Sterling Park Baptist and Open Arms held a book drive with the goal of providing 2-3 books for every child at Sully to read over the summer.  In the spirit of unity in the body of Christ, RBC gave the effort a huge head start by donating around 1,000 books that were left over from the Guilford drive last Spring.  Your gifts have been multiplied and the body of Christ has been glorified!  Win, win!
Read more about this story on the Open Arms website.
"I in them, and you in me. May they be brought to complete unity to let the world know that you sent me and have loved them even as you have loved me."  – Jesus in John 17:23