How to Pray for Missionaries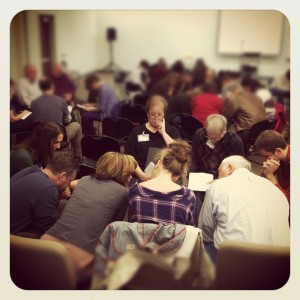 An many of our missionaries point out each year during the missions conference, without faithful prayer support from their sending churches, much of their labor is in vain. Prayer fuels the fires of the Gospel as it goes forth into the nations.
Yet, you may ask, "How do I pray for missionaries?  What are their needs?  How do I pray for someone so far away whom I do not know and perhaps may never see?"  Below are some helpful suggestions for how you can generally pray for our missionaries.
WAYS YOU CAN PRAY FOR OUR MISSIONARY FAMILY:
1.    Pray for the missionaries' personal relationship with God.
2.    Pray for the missionaries' physical and emotional needs.  Pray against discouragement, depression, loneliness and homesickness.
3.    Pray the missionaries can make the necessary adjustments to living on their fields of labor.
4.    Pray that God will open doors of ministry, blessing partnerships and friendships and that those who serve will be led by the Holy Spirit and recognize open-door opportunities.
5.    Pray for revival in each nation and region of the world.
6.    Pray that the Spirit will provide them with words that commuicate effectively in other cultures and languages.
7.    Pray that the missionaries would find favor in the eyes of those in high places that can help to further the kingdom.
8.    Pray that the missionaries will have the boldness to overcome the fear of embarassment or failure.
9.    Pray for the freedom to preach the gospel and that the people will be responsive
10.  Pray for strength and stamina as missionaries encounter antagonistic spiritual forces.
11.  Pray that God's Word will indeed spread rapidly and be honored.
12.  Pray that God will change the hearts of those who are resistant to His Word.
13.  Pray that God will keep Christian workers safe from those who seek to hurt them.
14.  Pray that the missionary's ministry and attitude will be worthy of acceptance.
15.  Pray for good relationships among co-workers and the national workers.
16.  Pray that the Lord will help the missionaries develop good national leaders that will multiply their efforts.
17.  Pray for clear guidance from God regarding travel decisions.
18.  Pray for protection and provision during their travels and for necessary permissions to travel.
19.  Pray that God will provide opportunities for missionaries in lonely areas to spend time with other believers.
20.  Pray that God will provide times of peace and relaxation to refresh His workers.
EMAIL PRAYER CHAIN: If you are interested in receiving periodic e-mail prayer requests from missionaries and those within our local congregation, send an email to prayerchainatrbc@gmail.com and put the word "Join" in the subject line. You will then be added to our email distribution list to received regular updates of prayer requests.
MISSIONARY PRAYER GUIDE: You can also stop by the Welcome Desk during weekend services and pick up a Missionary Prayer Guide. The Missionary Prayer Guide is an excellent resource that has a comprehensive list of our missionaries, including photos and personal prayer requests.