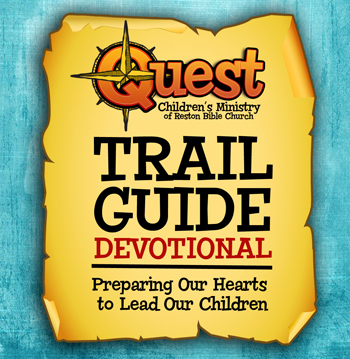 The "Trail Guide" devotional is used by our adult leaders of grade school groups in Quest as a way to prepare their hearts and minds for the topics we will be covering with the children on the weekend.  We have made them available here to help our parents of grade-schoolers engage with their children around the topics we are discussing and also for anyone else that might be blessed by following along.
EXTREME MAKEOVER, Unit 2, Section 2, Lesson 2: Forgive & Pray
The church is made up of people. As people being transformed into the image of Christ, we are by definition not finished products. This leaves us open to mistakes or offenses committed against one another. The question is not whether we offend one another but rather when it happens how do we respond in a way that is not of this world?
Forgiveness and prayer – this is the model we have in Christ. If we behave as the world behaves, we diminish our witness to the lost, inflict pain on the body of Christ, and damage our own walk with the Lord. As we take a look at the topic of forgiving one another and praying for one another, take personal inventory of your relationships in the church. Are you actively praying for those with whom God has brought you into relationship within the body? Are we keeping short accounts with our brothers and sisters in Christ? As you prepare for this week with the children, I encourage you to read the two articles on forgiveness and prayer, keep your kids before the Lord on your knees, and ask the Father to continue your extreme makeover in this critical area of our spiritual lives. (CLICK HERE TO DOWNLOAD THE ARTICLES.)
Thank you for giving to the Lord by serving His children. Your offering is making an eternal impact.

"Forgiveness does not mean ignoring what has been done or putting a false label on an evil act. It means, rather, that the evil act no longer remains as a barrier to the relationship."
 ~ Martin Luther King, Jr.
"Here is my command. Love each other, just as I have loved you. No one has greater love than the one who gives his life for his friends. You are my friends if you do what I command." – John 15:12-14

MEDITATING ON THE WORD:

Acts 4:33-35 | Phil 2:25
1 Corinthians 16:13-18