Registration for summer book studies is now closed.
We're excited to offer a variety of class options this summer. Classes start soon, so take a look at the information below and register early!
Unfortunately, we cannot offer childcare for the summer studies.
The fee listed with each class covers the cost for the class materials. If class costs are a financial hardship, email Julie Johnston (juliejohnston@restonbible.org) to request a scholarship.
Ten Words to Live By: Delighting in and Doing What God Commands by Jen WilkinWednesday Evening in Hamilton, Va.
Leigh Ann Kiendl and Andrea Winey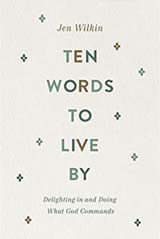 Christianity isn't about following rules, it's about a relationship. The rise in popularity of this phrase coincides with a growing disinterest and misunderstanding regarding the role of God's life-giving, perfect law in the Christian life. Rather than the source of joy it was intended to be, the law is viewed as an angry god's restrictions for a rebellious people.
In Ten Words to Live By, Jen Wilkin presents a fresh biblical look at the Ten Commandments, showing how they come to bear on our lives today as we seek to love God and others, to live in joyful freedom, and to long for that future day when God will be rightly worshiped for eternity. Learn to see the law of God as a feast for your famished soul, open to anyone who calls on the name of the Lord.
This study will meet in Hamilton, Va. The address will be emailed to attenders.
This class is now full.
Humble Roots: How Humility Grounds and Nourishes Your Soul by Hannah AndersonTuesday Evening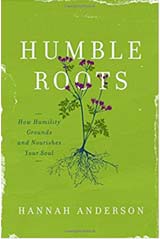 In the rolling Virginia mountains Hannah Anderson began her exploration of what it means to pursue a life of peace and humility. Fighting back her own sense of restlessness and anxiety, she found herself immersed in the outside world, discovering a classroom full of forsythia, milkweed, and a failed herb garden. Lessons about soil preparation, sour mulch, and grapevine blights revealed the truth about our dependence on God, finding rest, and fighting discontentment.
Anchored in the teaching of Jesus, Anderson explores how cultivating humility – not scheduling, strict boundaries, or increased productivity – leads to peace. "Come unto me, all who labor and are heavy laden," Jesus invites us, "and you will find rest for your souls." Learn humility from the lilies of the field and from the One who is humility Himself.
Registration is now closed.
Gentle and Lowly: The Heart of Christ for Sinners and Sufferers by Dane OrtlundTuesday Evening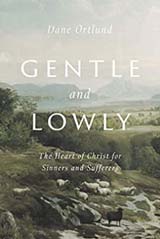 Christians know that God loves them, but can easily feel that he is perpetually disappointed and frustrated, maybe even close to giving up on them. As a result, they focus a lot―and rightly so―on what Jesus has done to appease God's wrath for sin. But how does Jesus Christ actually feel about his people amid all their sins and failures? This book draws us to Matthew 11, where Jesus describes himself as "gentle and lowly in heart," longing for his people to find rest in Him. The gospel flows from God's deepest heart for his people, a heart of tender love for the sinful and suffering. These chapters take us into the depths of Christ's very heart for sinners, diving deep into Bible passages that speak of who Christ is and encouraging readers with the affections of Christ for His people.
Registration is now closed.
Pray Like This: Living the Lord's Prayer by Steve GainesThursday Evening
Gloria Garcia-Avila and Stacy Hogarty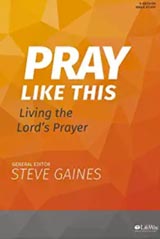 Prayer is the most dynamic discipline in the life of a believer, yet it may be the most misunderstood and the least taught. This six-session Bible study shows believers that following Jesus' Model Prayer will lead them to fall more in love with God and grow in their desire to engage in conversation with Him. Impactful, inspiring video sessions introduced by Pastor Steve Gaines include interview segments with proven leaders: J. D. Greear, Robby Gallaty, Kelly Minter, Lisa Harper, Ed Litton, H. B. Charles, and more.
In this Bible study you will understand how seeing God as Father affects your prayer life, grasp the significance of God's invitation to call on His holy name, learn how a prayerful posture leads to an understanding of God's will, and develop spiritual maturity and a knowledge of God's kingdom.
Registration is now closed.
The Caregiving Season: Finding Grace to Honor Your Aging Parents by Jane DalyThursday Evening
Julie Johnston and Diane Sheldon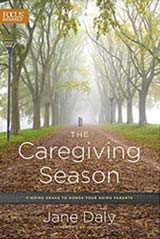 Caring for elderly parents is challenging. It's a season of life that requires grace and strength that can only come from God. In The Caregiving Season, Jane Daly shares her stories from the front lines of battling guilt, negotiating new boundaries, and dealing with exhaustion. Her message of grace and hope will help you honor your aging parents well and deepen your personal relationship with Christ along the way.
Registration is now closed.