2019 Women's Retreat – Extravagant Grace
March 8

-

March 10
George Washington Hotel
Ministry: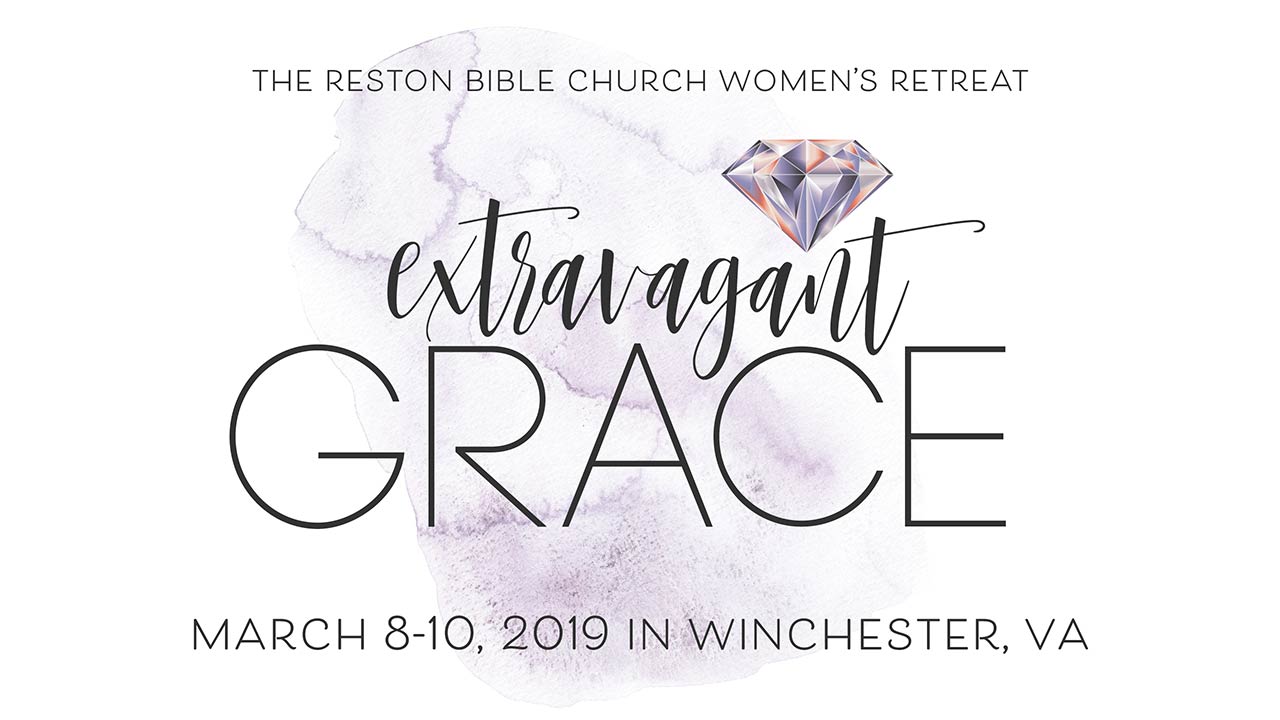 Have you ever wondered how it is that you could be a Christian for many years and yet continue to struggle profoundly with sin?
Are you seeing more and more sin in your life as God shows you heart idolatries and as new challenges present themselves in fresh life situations, drawing out of you sinful thoughts and motives that trouble you deeply? Did you expect that you would get better and better at beating sin as you got older, only to discover that you are weaker than ever and less able to enjoy reading your Bible and finding comfort in familiar places. These can be troubling thoughts and experiences for people who find themselves loving the Lord more and more, yet failing to do all the good that they plan and want to do.
The Apostle Paul admitted this dilemma in Romans 7. His desire was to love God and obey him and do good, but he found that sin was always right there with him, and instead of the good he intended, evil poured from him. Why do Christians remain weak and sinful throughout their lifetimes?
If you are deeply troubled by your own sin and the sin of other believers around you, you will be deeply refreshed and encouraged by truth that is old and yet new again. Through the teachings of John Newton, author of "Amazing Grace," Barb will walk us through a Biblical theology of sinful failure and remaining sin that will lift your eyes and hearts upward to admire your Savior more and more. True joy will never come from celebrating your own righteousness – you don't have any.
Our loving Heavenly Father allows us to experience our depravity and weakness so that we will look away from ourselves, in our prideful moments of obedience, and in our weakest moments of sinful rebellion, to admire the perfection of the One whose goodness saves us and makes us perfect. Prepare for joy and delight as we understand more fully God's loving reasons for allowing us to struggle with weakness and sin until the day we stand before him, dressed in the righteousness of Christ alone.
The retreat is sold out.
About the Speaker
We are blessed to have author and speaker Barbara Duguid as our speaker this year. Barb was born into a missionary family and spent her childhood living in Africa and South America. She studied Medical Technology in college and then returned to the mission field to work in a hospital laboratory in Liberia, West Africa.
It was in this wonderful and unlikely place that she met Iain Duguid, an electrical engineer on his way to attending seminary and preparing for a life of ministry in his native Scotland. Iain and Barb have now been married almost 35 years and have raised 6 precious children. Together they have planted four churches, none in Scotland, and Barb has had the privilege of helping her husband in his callings as pastor and professor of Old Testament. This year they welcomed their first grandchild into the family and they are thrilled.
Barb loves being a mom and has found the empty nest to be a challenge…so she filled it with dogs and puppies and now enjoys breeding Cavalier King Charles Spaniels, particularly for people with disabilities and in need of emotional support. Barb has worked as a counselor and church ministry assistant, and is now trying hard to focus on writing her next book and loving people around her. She has authored three books and counts it an enormous privilege to comfort God's people with the outrageous joy that is theirs in Christ and to connect them deeply with the delightful truths of God's lavish and unending love for them in the gospel.
Our Location
We are so excited to be holding our retreat this year at the historic George Washington Hotel in Winchester, VA. You can choose to stay in one of the hotel's beautiful guest rooms or come as a "Commuter" which allows you to attend all the sessions, activities, meals (including gluten free options), and small group discussions. The commuter option is ideal for those who prefer to drive home and sleep in their own bed or those who have loyalty points to redeem at a nearby hotel. However, we highly recommend that you stay at the George Washington Hotel to get the full retreat experience.
The retreat begins at 7:00 pm on Friday, March 8 and continues until Noon on Sunday, March 10. Check-in for the retreat will begin at 4:30 and dinner will NOT be served. We will enjoy Free Time on Saturday afternoon and a "Caught in the Cookie Jar" dessert reception and fellowship after the evening session. Three meals (including gluten free options) will be served on Saturday and Breakfast on Sunday. Dress code is casual—please be comfortable. There are irons and ironing boards in each guest room.
Registration
The registration deadline is February 25, 2019. Registrations will be accepted after that date on a space available basis only and a $25 late fee will be added. Space is limited so register early!
Rates are per person:
Commuter – $150 (includes all sessions, small group times, dessert reception and meals)
Overnight, 4 Person Room – $215
Overnight, 3 Person Room – $235
Overnight, 2 Person Room – $275
Overnight, 1 Person Room – $395
The retreat is sold out.
Conference Schedule
Friday, March 8
4:30 – 7:00 p.m. | Registration
7:00 – 8:30 | Session 1
8:30 – 9:30 | Small Group Time
Saturday, March 9
7:30 – 8:15 a.m. | Prayer Time (Optional)
8:30 – 9:15 | Breakfast
9:30 – 10:45 | Session 2
10:45 – 11:15 | Coffee Break
11:15 a.m. – 12:15 p.m. | Session 3
12:15 – 1:15 | Lunch
1:30 – 2:30 | Small Group Time
2:30 – 6:00 | Free Time
6:00 – 7:00 | Dinner
7:15 – 8:30 | Session 4
9:00 | "Caught in the Cookie Jar" Dessert Reception
Sunday, March 10
8:00 – 8:45 a.m. | Prayer Time (Optional)
9:00 – 9:45 | Breakfast with Small Group
10:00 – 11:00 | Q&A
11:00 – 12:00 | Check out