Easter Services
April 1, 2018
Reston Bible Church
Ministry: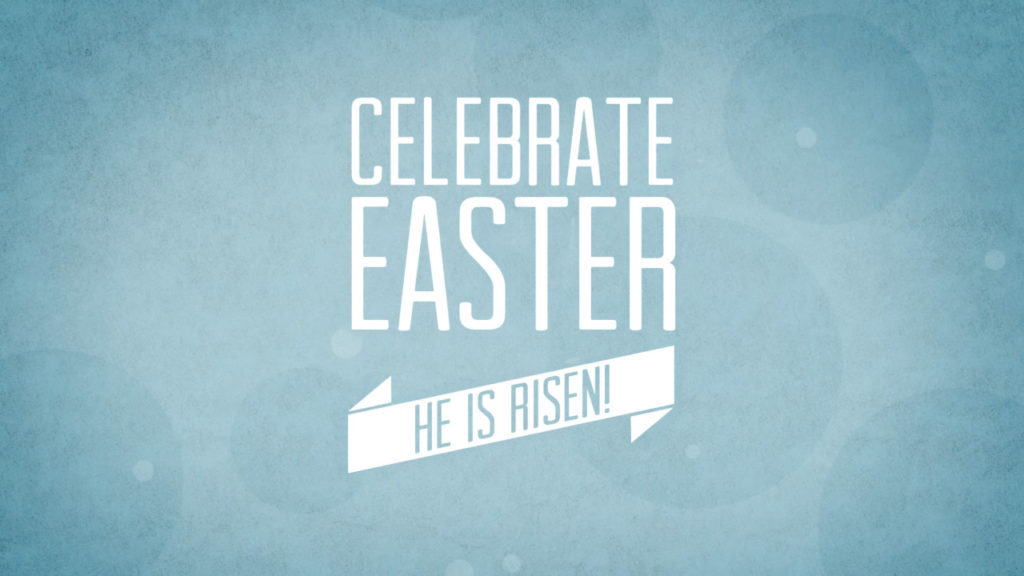 He is risen, indeed!
Join us for Easter Sunday services on April 1, where we will reflect on the crucifixion of Jesus Christ, consider His burial, and rejoice in His resurrection through song and teaching.
Service times are at 7:15, 9:00, and 11:00 a.m. The split between the three services went very well last year; please consider attending the same one as you did last year.  You can learn more about Reston Bible Church worship services here. Please invite your friends and family to celebrate Easter with us!

Our 7:15 a.m. Easter service is specially directed toward helping some of our families worship together on this special occasion. The service time is 10-15 minutes shorter and some doughnut balls will be provided. The only childcare available during this service will be for nursery-age children (2 years old and younger). Create some special Easter memories with your children this year by attending our Easter Service at 7:15 a.m.!
During the 9:00 and 11:00 services, we will offer our regular Baby Quest nursery and Quest children's church ministry.
ASL interpretation will be available at the 9:00 a.m. service.
Iglesia Hispana will hold a Santa Semana service in Spanish at 11:00 a.m. in Room 250.
Jr. High and Sr. High Youth will not have their usual worship gatherings – please plan to attend one of the Easter services as a family.
EASTER WEEK: Preparing Our Hearts from Palm Sunday to Easter Sunday
Each year on Easter Sunday, we have the joy of uniquely worshiping Jesus through focused reflection on His crucifixion, consideration of His burial, and rejoicing in His resurrection. In order to prepare our hearts for the celebration of our Lord's triumph over death, Hell, sin and the grave, we we want to provide a number of opportunities that will draw us to anticipation, expectation and preparation for Easter. Below is an outline of events and happenings we hope you'll consider as we approach Easter Sunday.
Thursday, 3/22 | Shadow of the Cross: We're pleased to release Shadow of the Cross, an 8-day devotional guide along with an original song from our worship team. This devotional is meant to start on Palm Sunday and will walk through the events of Easter week through lens of the Scriptures. Download the song and devotional guide here.
Sunday, 3/25 | Kids' Seder Demonstration: On Palm Sunday, children participating in Quest will take part in a traditional Seder dinner demonstration at both services.
Thursday, 3/29 | Family Passover Seder Dinner: The RBC family is invited to join with Christian Fellowship Church at the CFC campus for the celebration of a Passover Seder.  Registration for this event has closed.
Friday, 3/30 | Good Friday Services: Good

Friday

is the day followers of Jesus Christ commemorate His sacrifice on the cross for the sins of all people.  This year we are inviting our church family to gather for an interactive, family-friendly experience as we consider the death of Jesus on the cross.  The service is designed for elementary children and above.  We will not be able to provide child care for those younger than elementary age.  On

Friday March 30, 2018

there will be two services (

6:00pm and 8:00pm) – please join us as we gather

to consider the crucifixion.
Sunday, 4/1 | Easter Sunday Services: He is risen, indeed! Invite friends, family, neighbors and co-workers to join us at one of our Easter Sunday worship services (7:15, 9:00 or 11:00am) as we celebrate the risen Savior through song, baptisms, and a special message.