Easter Services
April 9
Reston Bible Church
Ministry:
Event Navigation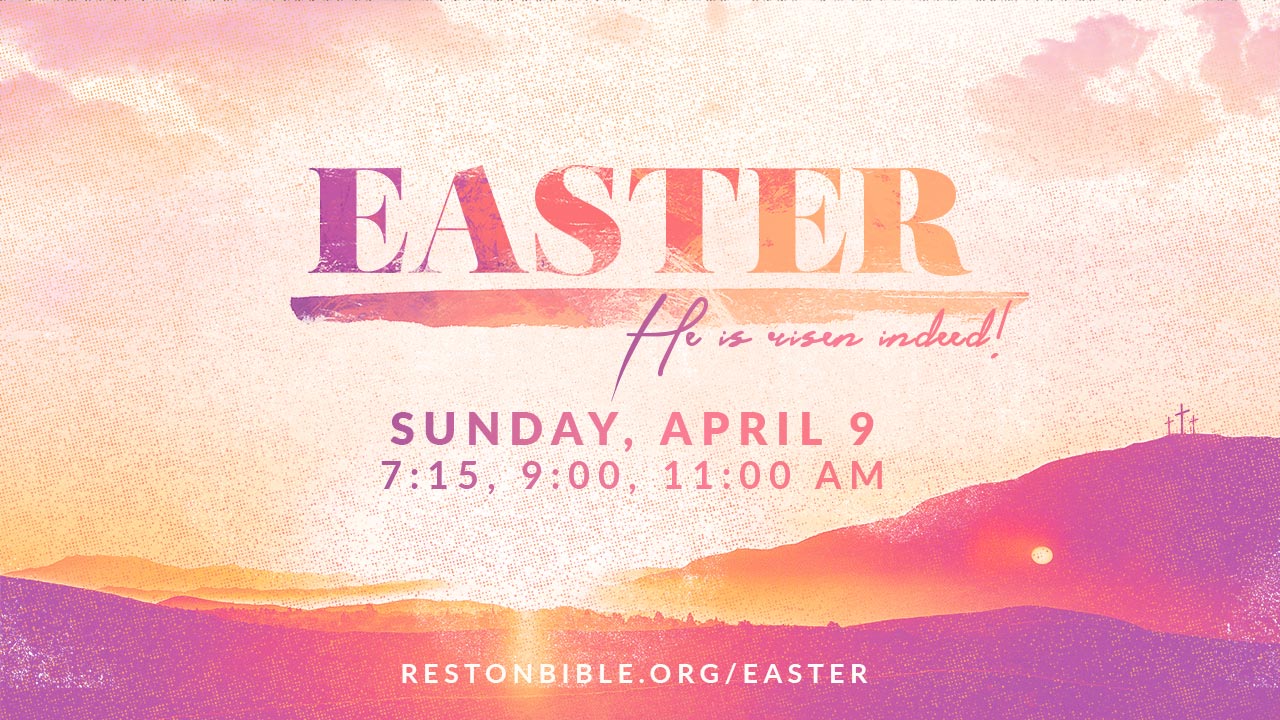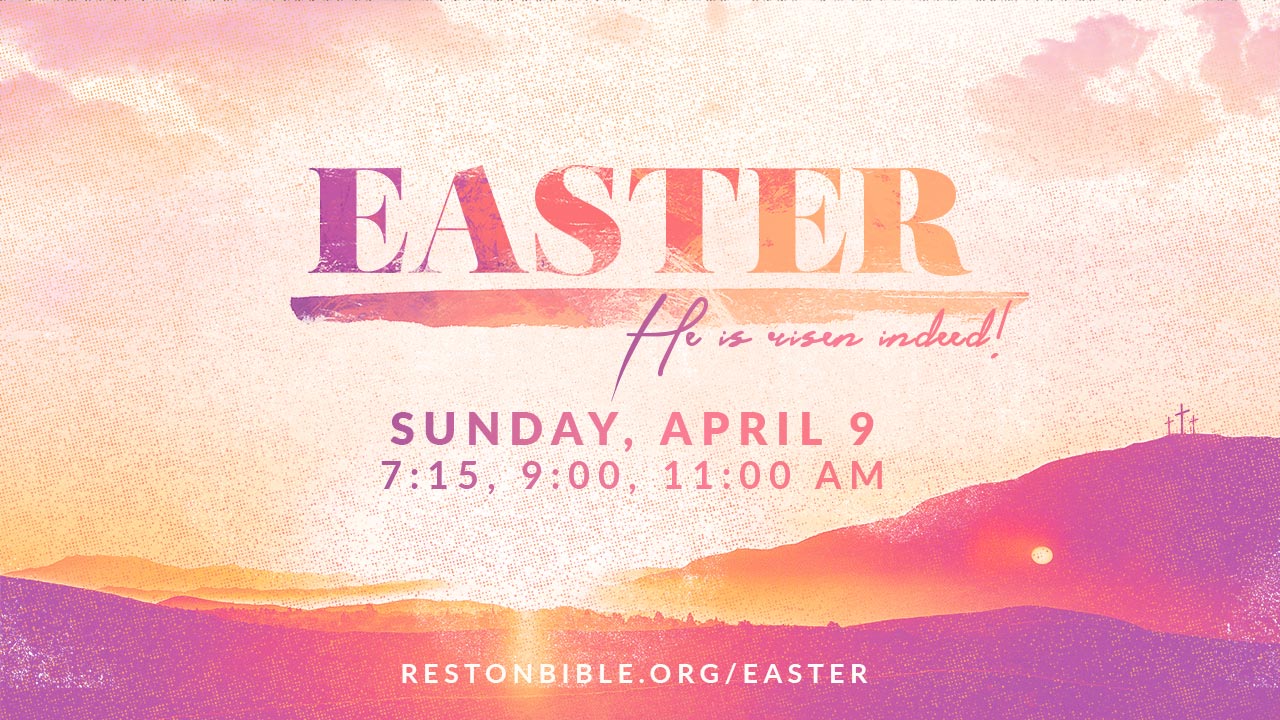 He is risen, indeed!
Join us as we celebrate the Resurrection of the Lord Jesus Christ. No other event has shaped human history like the resurrection. We will worship our Lord through song and teaching, rejoicing in the opportunity to access this salvation and be encouraged by His might and power.
There will also be a baptism and a guest sharing his story of salvation by Jesus Christ.
Our Easter services this year will be held at our normal gathering times of 7:15, 9:00, and 11:00 a.m.
There will be no Quest classes on Easter Sunday, and the nursery will not be staffed. Parents are encouraged to go to one of the main services together as a family. The nursery rooms will be available for parents to come and stay with their young children, if needed.
Download the Walking with Jesus Map
Download the Shadow of the Cross Devotional
Listen to "The Shadow of the Cross"