Easter Services
April 4
Reston Bible Church
Ministry:
Event Navigation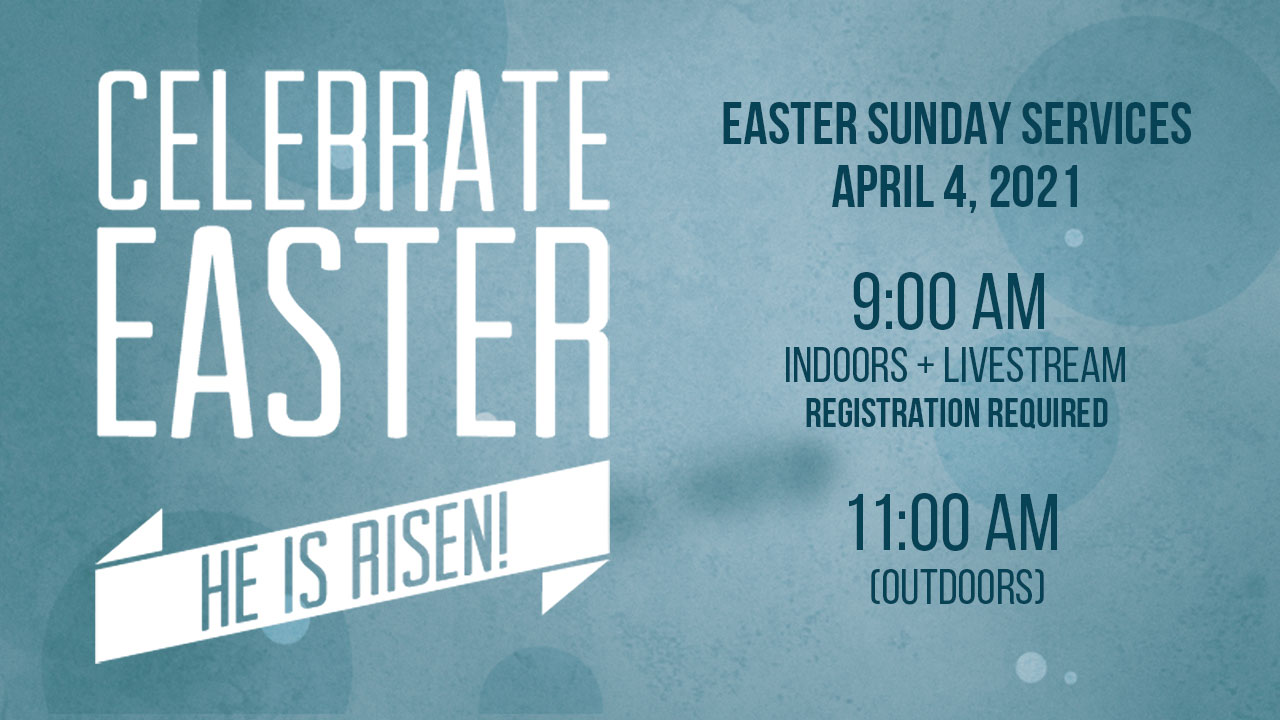 He is risen, indeed!
Join us for our Easter Sunday services on April 4, where we will reflect on the crucifixion of Jesus Christ, consider His burial, and rejoice in His resurrection through song and teaching. There will also be a baptism and a guest sharing his story of salvation by Jesus Christ.
This year, we will have an indoor service at 9:00 a.m., which will be live streamed. Social distancing, masks. Registration for the 9:00 service is now full, but we invite you to join us outdoors at 11:00!
We will also have an outdoor service at 11:00 a.m. Masks are optional at the outdoor service, and registration is not needed. Please bring your own lawn chairs or blankets for your children. We will only have about 250 chairs available.
Waitlist for the 9:00 service