Canceled: Spring Clean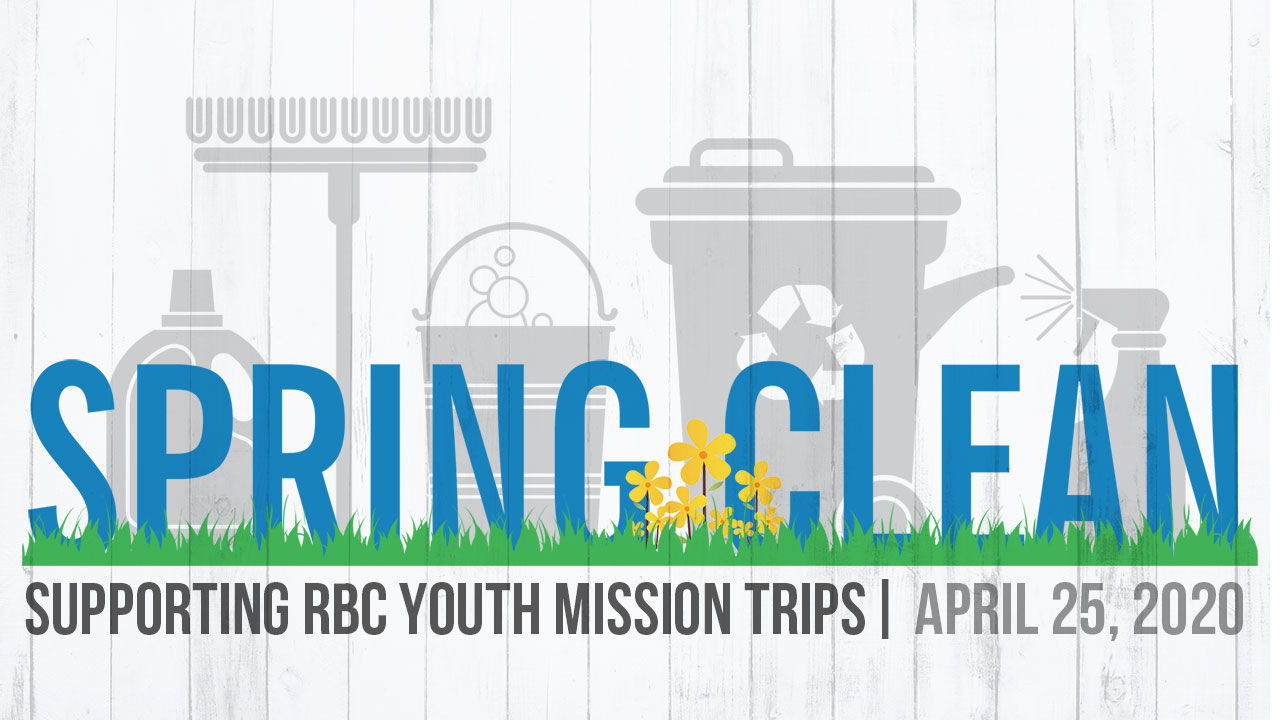 This year's Spring Clean is canceled.
The RBC Spring Clean project helps to raise support for the Youth Mission trips going to Haiti, Costa Rica, and Chicago.
As the name suggests, we put together teams to go to homes with spring-cleaning projects. Every little bit goes a long way as these teens embrace this opportunity to reach out to others around the country and around the world.
You can get involved in 3 different ways:
Provide a job for us to do (like mulching, cleaning, raking, gardening, etc.). In exchange for our work, we ask that you make a donation that will go toward the four RBC Youth mission trips. Each job has a two-hour maximum time limit with a team of around 15 people. We start at 9 a.m. and finish around 5 p.m.
Provide a Job
Volunteer to be on a team! What a great way to learn more about the different mission trips and get to know the people going.
Sign up to volunteer
Donate toward the mission. If you are not having a job done, you can make a donation. Under "Choose Designation," choose "YM Spring Clean (No Job)-Online." You can also put a check in the offering box and write "Spring Clean Donation" in the memo.
Give Online