Summer Schedule Starts June 2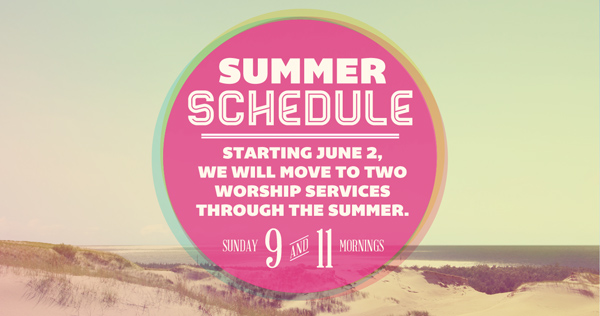 For the summer months, we will be going to two service times instead of our usual three. Starting June 2, there will be two Sunday worship services at Reston Bible Church, held at 9:00 a.m. and 11:00 a.m.
Starting Point Orientations will continue to be held on the fourth Sunday of each month at 11:00 a.m. in Room 234, as usual.