Trunk-or-Treat is Canceled
TRUNK-or-TREAT IS CANCELED.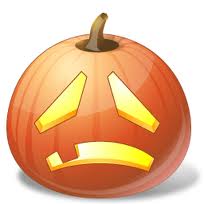 After much deliberation, the church leadership has decided to cancel Trunk or Treat. 
Like you, we are very disappointed, but feel that it would not be safe to hold the event outside, and we don't have what we need to move the event indoors.  None of our supplies have been delivered due to the storm, and our facilities staff will need to devote their time to making sure our grounds and building are safe for use, rather than setting up this event.
To our volunteers:
To all who answered our plea to sign up for Trunk or Treat, we cannot thank you enough for your willingness and flexibility.  We hope that you can use the candy that you have purchased to bless the children in your neighborhoods.  We will be using what small amount of supplies that arrived before the storm to bless the children of our food pantry guests with a mini-Halloween.