The Abundant Life Conference
Reston Bible Church invites you to join us for a special two-day conference October 5 & 6, 2012, featuring Alistair Begg, host of the radio program Truth for Life and senior pastor of Parkside Church in Cleveland.
The Gospel of Jesus Christ stands at the very center of true Christianity. For followers of Jesus, the preciousness of the Gospel is absolutely paramount; it is applicable and relevant to every area of life. Our understanding and application of the great and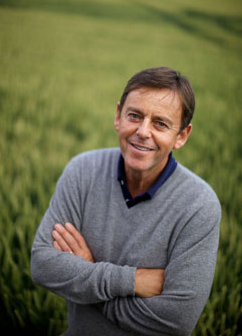 glorious Gospel of Christ will trickle down into everything we think, feel and do – but so will our misunderstandings of the Gospel. The Abundant Life Conference will explore how the Gospel deeply informs and directs us in all things and will encourage us to live from the abundance of life found only in Jesus.
Alistair Begg has been in pastoral ministry since 1975. Following graduation from the London School of Theology, he served eight years in Scotland at both Charlotte Chapel in Edinburgh and Hamilton Baptist Church.
In 1983, he became the senior pastor at Parkside Church near Cleveland, Ohio. He has written several books and is heard daily and weekly on the radio program, Truth For Life.
He and his wife, Susan, were married in 1975 and they have three grown children.