Josh McDowell Audio from RE:NEW 2012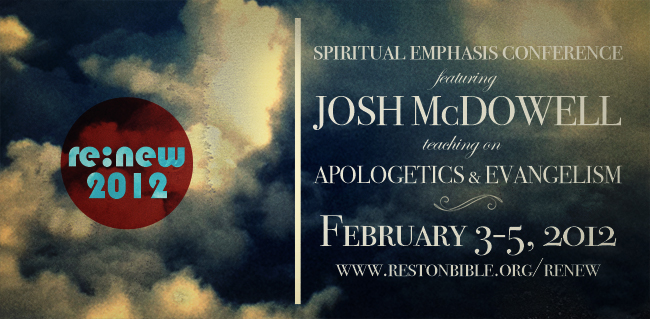 Thank you to everyone who attended our RE:NEW 2012 Conference featuring Josh McDowell. We pray the conference was fruitful for your growth in Christ.
Where's the audio from the conference? Because of our contract with Josh's ministry organization, we were only able to make the conference audio available for up to two weeks after the event.
You can find audio/video media and lots of other resources from Josh on his website, www.josh.org.