Will & Trust Workshop
February 18 | 9:00 am

-

10:30 am
RBC Youth Building
Ministry:
Event Navigation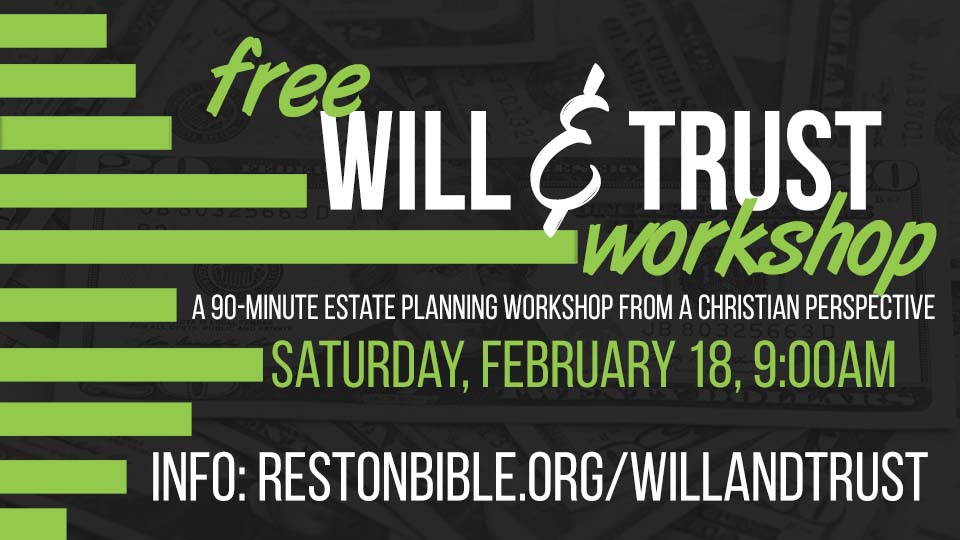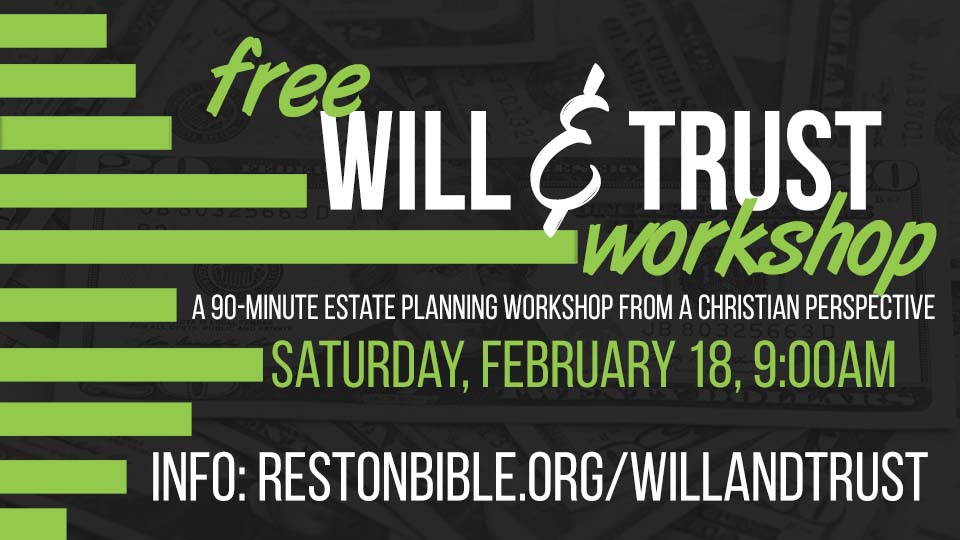 RBC will host a free Will & Trust Workshop on February 18, 9:00am – 10:30am. Note: We have changed the location of this meeting to the Sr. High Room of the Youth Building.
This workshop will cover important estate planning topics relating to your family, biblical stewardship, and legal options you should consider. Topics covered will include:
Does a last will guarantee that my wishes will be honored?
What's the difference between a will and a trust—and what's right for my family?
What about guardianship for children or disabled family members?
Is joint tenancy a good idea?
Are DIY internet services good enough?
What does the Bible say about leaving an inheritance?
Why should any of this matter to the Christian believer?
There will also be plenty of time for Q&A.
This is not a sales event – no brochures or applications will passed out. These workshops are a ministry of Daniel Leonhardt of American Family Estate Planners. The workshop is free to attend, but please RSVP below.
Click Here to RSVP for the Workshop

About the Presenter  Daniel Leonhardt raised his family at RBC and has been conducting these seminars at local churches for over a decade, including RBC's Financial Peace University, Cornerstone, McLean Bible and Immanuel Bible Church in addition to other churches all across the country. He has more than 20 years of experience as a seminar speaker and estate planning consultant to thousands of clients from California to Virginia.