Q & A Lunch with VOM's Petr Jasek
March 17, 2019 | 12:30 pm

-

2:00 pm
RBC Youth Building
Ministry: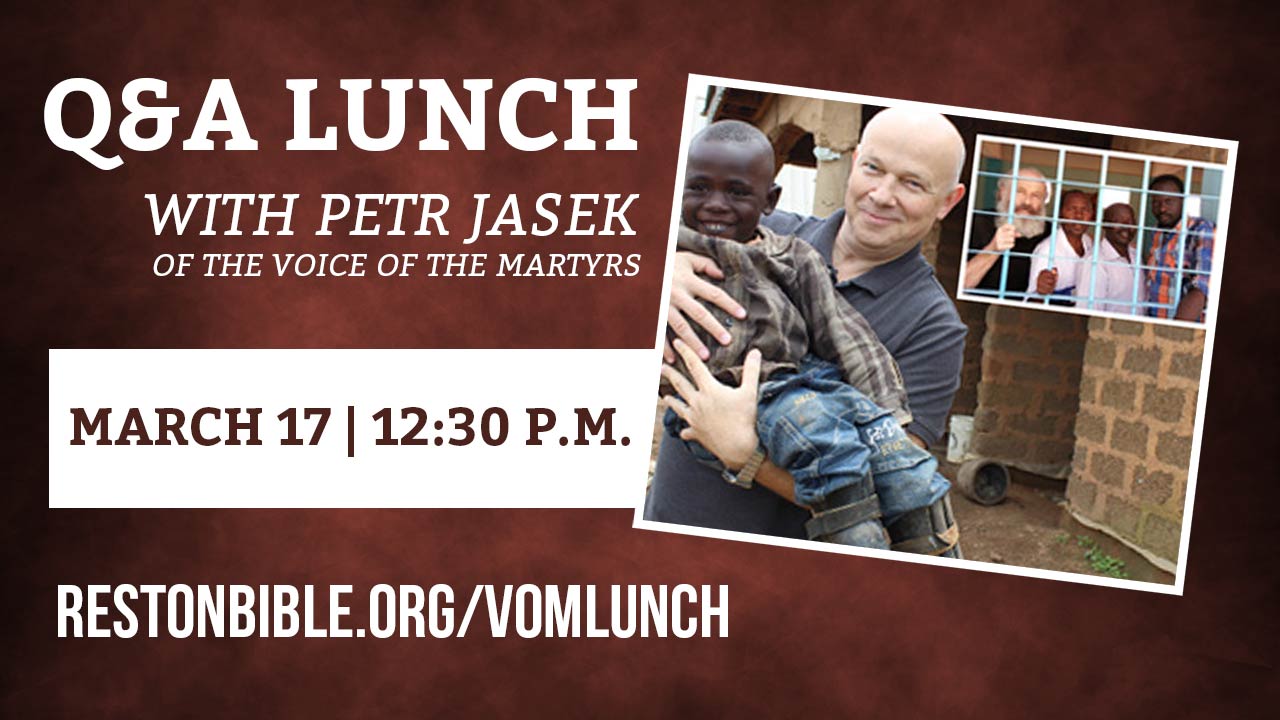 Petr Jasek of The Voice of the Martyrs will be our guest speaker on March 17. He will be answering questions about his experience in prison and ministry at a lunch following the second service.
On a trip to Sudan in 2015 to document Christian persecution, Petr was arrested and imprisoned for 445 days. As he shared a prison cell with ISIS members, Petr experienced emotional and physical abuse at the hands of prisoners. Petr had times of discouragement, but he also found God's faithfulness to be real and true in prison.
The cost for the lunch is $5 per person, maximum $15 per family (pizza and water will be provided). Please register early as space is limited to 200 people.
Register here
About the Speaker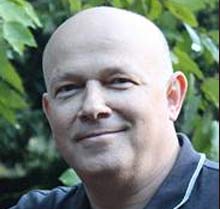 Since 2002, Petr Jasek has worked with The Voice of the Martyrs (VOM) to help aid and assist persecuted Christians in hostile and restricted nations. His background in hospital administration was beneficial in his role overseeing VOM's efforts to provide medical care to Christians injured by Boko Haram attacks in Nigeria. As Petr traveled to meet with persecuted believers, he encouraged them with stories from his own experience growing up as the son of a pastor who was persecuted in communist Czechoslovakia.
In December 2015, Petr's life changed dramatically when he was arrested at the airport in Khartoum, Sudan, after meeting with Christians there to evaluate how VOM could best serve them. Instead of continuing his work with imprisoned Christians and their families, Petr became a prisoner himself. Instead of delivering VOM aid to families of persecuted Christians, Petr needed VOM to help and support his own family.
Petr was convicted of espionage and sentenced to life imprisonment, before the Czech government negotiated his release in February 2017. Petr had times of discouragement, but he also found God's faithfulness to be real and true in prison. He turned his imprisonment into an opportunity to grow in Christ, sharing his faith with others and encouraging the Christians imprisoned with him.
Throughout Petr's 445 days in prison, VOM and Christians around the world stood with his family through prayer and other means of support. When Petr was released from prison, he returned to his wife, Wanda, and two grown children in the Czech Republic.
Petr continues to work with VOM, traveling around the world to speak about his time in prison and to encourage believers to stand with our persecuted brothers and sisters in prayer and action.