Sunday Worship – Covid Updates
June 27, 2021
Reston Bible Church
Ministry:
Event Navigation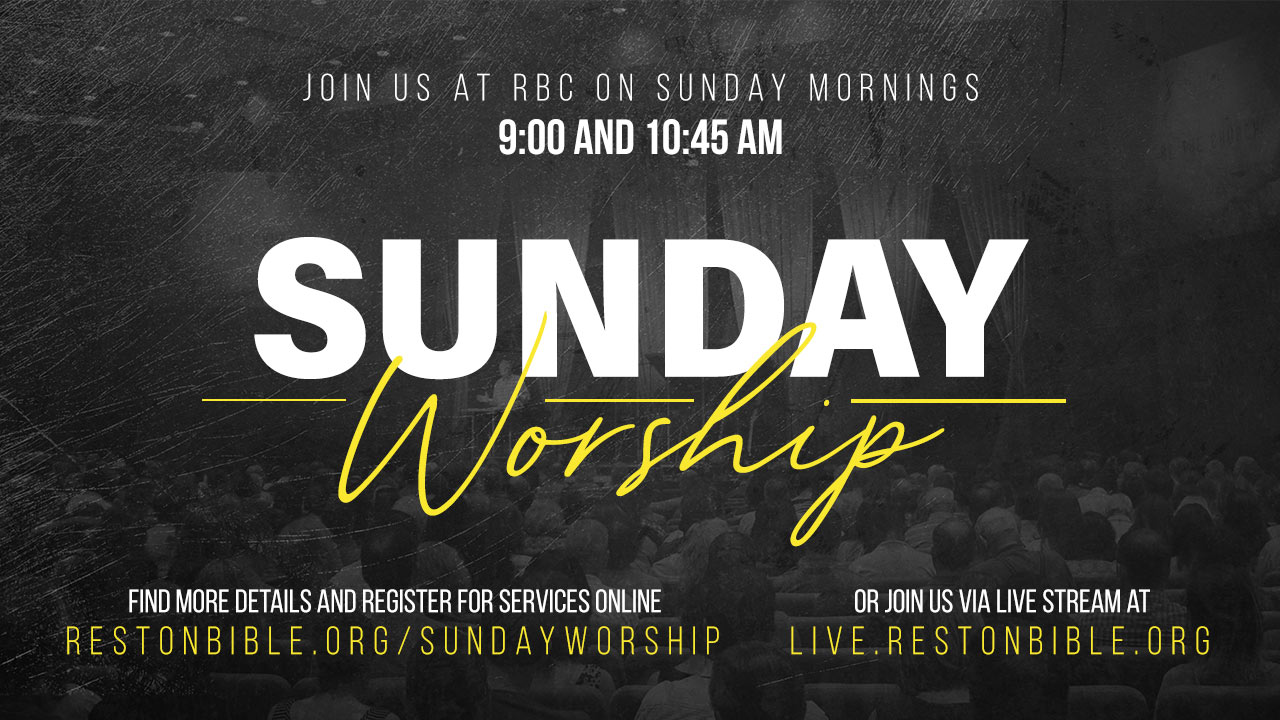 We will worship together on Sunday morning with two services at our regular times of 9:00 a.m. and 10:45 a.m.
All restrictions have been removed from the 10:45 a.m. service. Starting June 20, the 9:00 a.m. service will now be mask-optional. There will be NO registration or social distancing required.
SERVICES
Iglesia Hispana will meet in the sanctuary at 6:00 p.m. Si va a asistir a domingo servicio en persona, por favor haga clic aquí para información y pautas.
To accommodate those who are high-risk for infection as well as those who do not yet feel comfortable attending in-person, we will livestream our services through live.restonbible.org, Facebook, and YouTube.
Limited Children's Ministry (Quest) classes are open at both services for preschool (3 years old and up) and Kindergarten through 5th grade. Limited Nursery (0-2 year olds) classes are open.
FACE MASKS AND SOCIAL DISTANCING
As of June 20, the 9:00 service will be mask optional.
Hand sanitizer will be widely available.
If you have any questions about attending, please email us.