Men's Summit – Dr. David Wood
February 11 | 6:30 pm

-

9:00 pm
Reston Bible Church
Ministry:
Join us on February 11 to hear from apologist and author Dr. David Wood.
Come join the men of RBC and Dr. David Wood in order to learn and discuss the topic, "Is the God of the Bible the same as the god of the Quran?"
Through his Acts 17 Apologetics Ministry, Dr. Wood has extensive experience in this area that he we will be able to share. Also, an extended period of time will be made available for Q&A, so feel free to bring your questions related to Islam or Christianity.
About the Speaker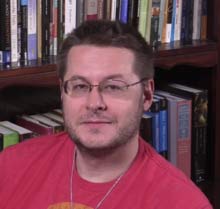 Dr. David Wood is a member of the Society of Christian Philosophers and the Evangelical Philosophical Society. A former atheist, David became a Christian after examining the historical evidence for the resurrection of Jesus. He is a contributor to the books Evidence for God: 50 Arguments for Faith from the Bible, History, Philosophy and Science; Defending the Resurrection; and True Reason: Christian Responses to the Challenge of Atheism. David has been in more than 60 moderated debates, and he lives in Virginia with his wife Marie and his five sons, Lucian, Blaise, Reid, Paley, and Kepler.
Registration for dinner is now closed, but you can still register and attend the event at 7:30!
Register for the Event Only (7:30 p.m.)
The Summit exists to provide the men of RBC a comfortable but dynamic environment where they can bring anyone, regardless of where they are on their spiritual journey, to (1) hear Biblical insights that address a common challenge, (2) meet new people and experience the camaraderie of our community, and (3) begin relationships that will help them feel both known and valued.