Men's Summit – General Jerry Boykin
October 22 | 6:30 pm

-

9:00 pm
Reston Bible Church
Ministry:
Join us on October 22 to hear the former Commander of the Army's Green Berets, General Boykin.
About the Speaker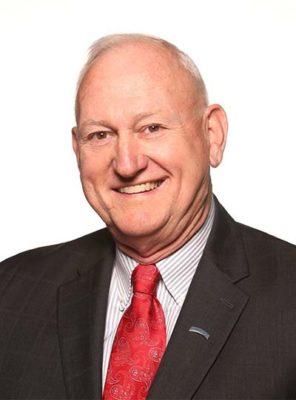 Lt. Gen. (Ret.) William G. "Jerry" Boykin serves as Family Research Council's Executive Vice President.
He was one of the original members of the U.S. Army's Delta Force. He was privileged to ultimately command these elite warriors in combat operations. Later, Jerry Boykin commanded all the Army's Green Berets as well as the Special Warfare Center and School.
In all, Lt. Gen. Boykin spent 36 years in the army, serving his last four years as the Deputy Undersecretary of Defense for Intelligence. He is an ordained minister with a passion for spreading the Gospel of Jesus Christ and encouraging Christians to become warriors in God's Kingdom.
Jerry and his wife Ashley enjoy spending time with their five children and growing number of grandchildren.
Dinner registration is now closed, but you can still sign up for the event below!
Register for the Event Only (7:30 p.m.)
The Summit exists to provide the men of RBC a comfortable but dynamic environment where they can bring anyone, regardless of where they are on their spiritual journey, to (1) hear Biblical insights that address a common challenge, (2) meet new people and experience the camaraderie of our community, and (3) begin relationships that will help them feel both known and valued.