Men's Summit – Senate Chaplain Barry Black
February 12 | 6:30 pm

-

9:00 pm
Reston Bible Church
Ministry:
Join us on February 12 to hear from the Chaplain of the U.S. Senate, Dr. Barry Black.
About the Speaker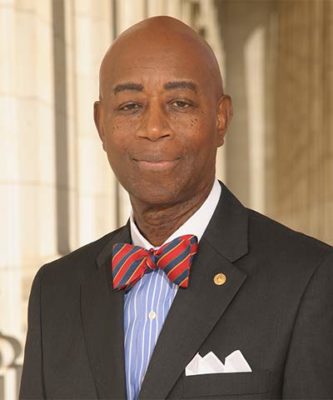 Rear Admiral Barry C. Black (Ret.) was elected on June 27, 2003, the 62nd Chaplain of the Senate. He started his work on July 7, 2003. Prior to Capitol Hill, Chaplain Black served in the U.S. Navy for over twenty-seven years, ending his distinguished career as the Chief of Navy Chaplains. The Senate elected its first chaplain in 1789.
Chaplain Black is a native of Baltimore, Maryland and an alumnus of Oakwood College, Andrews University, North Carolina Central University, Palmer Theological Seminary, Salve Regina University, and Alliant International University. In addition to earning Master of Arts degrees in Divinity, Counseling, and Management, he has received a Doctorate degree in Ministry and a Doctor of Philosophy degree in Psychology. In 2006 he released his autobiography entitled, "From the Hood to the Hill," in addition, "The Blessing of Adversity" (2011), "Nothing to Fear" (2017), and "Make Your Voice Heard in Heaven" (2018).
Chaplain Black is married to the former Brenda Pearsall of St. Petersburg, Florida. They have three sons: Barry II, Brendan, and Bradford.
Learn more about Chaplain Black
Register for the Event + Dinner (6:30 p.m.)
Register for the Event Only (7:30 p.m.)
The Summit exists to provide the men of RBC a comfortable but dynamic environment where they can bring anyone, regardless of where they are on their spiritual journey, to (1) hear Biblical insights that address a common challenge, (2) meet new people and experience the camaraderie of our community, and (3) begin relationships that will help them feel both known and valued.