Men's Summit – Former NFL Player Charles Mann
May 21 | 6:30 pm

-

9:00 pm
Reston Bible Church
Ministry:
Join us on May 21 to hear former Washington Redskin Charles Mann give his testimony, "9 Points for Fruitful Living."
About the Speaker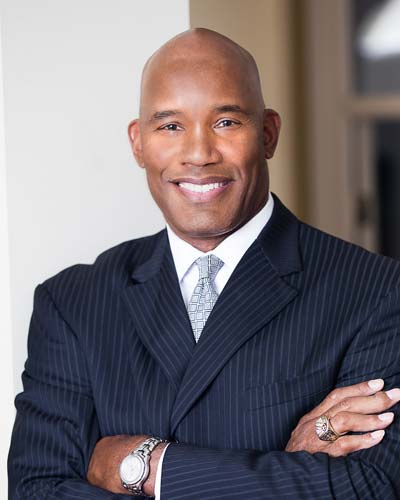 Mr. Mann is a former twelve-year veteran of the National Football League and four-time NFL Pro Bowl player. His 83 regular season sacks combined with the 10 sacks he recorded in the NFL Playoffs place him among the elite players of the NFL. Mann has been nominated for the NFL Hall of Fame 14 times and inducted into the Ring of Stars at Washington Redskins FedEx Field. Charles is a proud member of the 70 All-Time Great Washington Redskins.
Mr. Mann is an active volunteer and has been involved with National Kidney Foundation, United Way and the Ronald McDonald Children's Charities, The Border Babies Foundation, the "Read to Achieve Program," "Why School is Cool" Program, The Metropolitan Boys and Girls Clubs, Children's Hospital, The Children's Cancer Foundation and President Clinton's National Service Initiative Committee.
He is also a successful entrepreneur and in 1993 Mann was voted one of the "Washingtonians of the Year." Among his many accomplishments Mann, serves as a member of the board of Inova Health Systems and as Chairman of the Inova Alexandria Hospital Quality Committee and an Usher and Deacon with Grace Covenant Church in Chantilly, Virginia.
Mr. Mann and his wife Tyrena have been married for 33 years and have three wonderful children.
[Dinner registration is closed. To RSVP for the event only, click the link below.]
Register for the Event Only (7:30 p.m.)
The Summit exists to provide the men of RBC a comfortable but dynamic environment where they can bring anyone, regardless of where they are on their spiritual journey, to (1) hear Biblical insights that address a common challenge, (2) meet new people and experience the camaraderie of our community, and (3) begin relationships that will help them feel both known and valued.