Men's Summit – Move Beyond Mediocrity to Mission
October 23 | 6:30 pm

-

9:00 pm
Reston Bible Church
Ministry:
Busyness apart from a personal mission is mediocrity.
What's the problem with the American dream? It is someone else's dream… a dream that drowns passion in busyness and consumption.
What about your dream? Your Passion? Your Mission? What are they? And how can you use them to experience the fullness of life?
At the RBC Men's Summit, Ron Klabunde, the founder of Generosity Feeds, will help you discover how to move beyond mediocrity to mission by identifying and leveraging your core passions.
This will be an encouragement to all that attend!
About the Speaker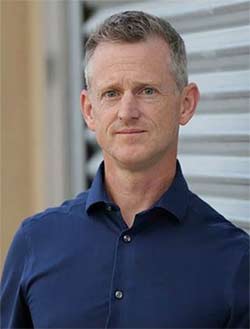 Ron is the founder and CEO of Generosity Feeds, a national for-purpose organization that mobilizes thousands of volunteers in cities around America to address the needs of hungry children in their area through meal packaging events. Generosity Feeds is igniting a movement of generosity.
As a sought-out speaker, trainer, and coach, Ron advocates generosity while equipping organizations and leaders to engage in a mission that helps bring peace and prosperity to their cities. He specializes in assisting businesses, non-profits, and churches in community engagement, social innovation, and inspiring higher purpose.
Register for the Event + Dinner (6:30 p.m.)
Register for the Event Only (7:30 p.m.)
The Summit exists to provide the men of RBC a comfortable but dynamic environment where they can bring anyone, regardless of where they are on their spiritual journey, to (1) hear Biblical insights that address a common challenge, (2) meet new people and experience the camaraderie of our community, and (3) begin relationships that will help them feel both known and valued.