Men's Summit – The First Hour
October 25 | 6:30 pm

-

9:00 pm
Reston Bible Church
Ministry: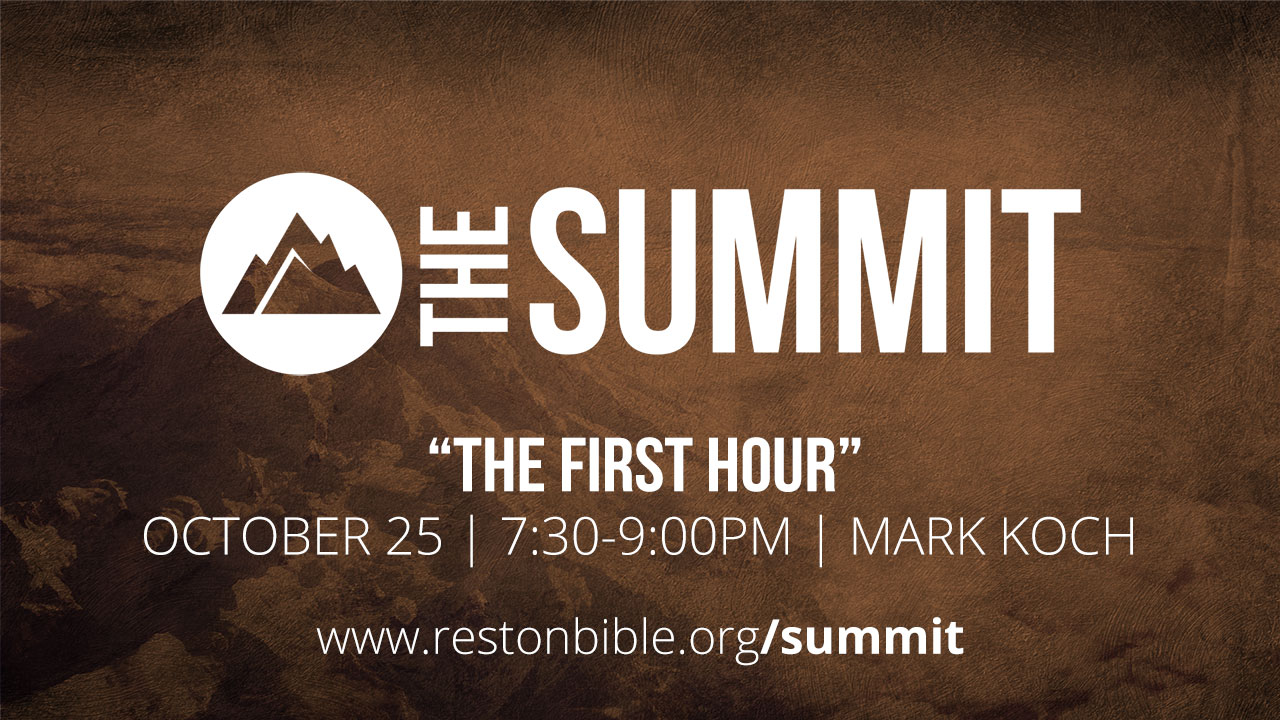 Join us on October 25 to hear from Mark Koch, Hollywood producer/founder of Prelude Pictures. Mark will share his thoughts on giving God the first hour of our lives daily. (This event was originally scheduled for May 17.)
The Bible tells us that God wants to bless our lives in ways that we cannot imagine. He wants to fulfill "His Dream" for our lives. So many times we miss God's best because we don't give Him the opportunity to guide and direct us on a Daily Basis. Giving God the opportunity to fulfill His Dream for our lives is what The First Hour is all about!
Register for Dinner + Event (6:30 pm)
Register for Event Only (7:30 pm)
About the Speaker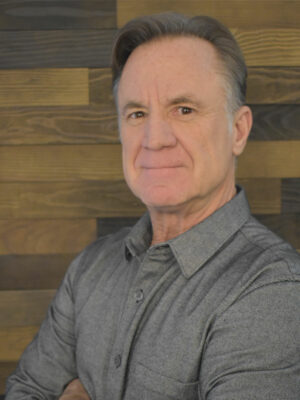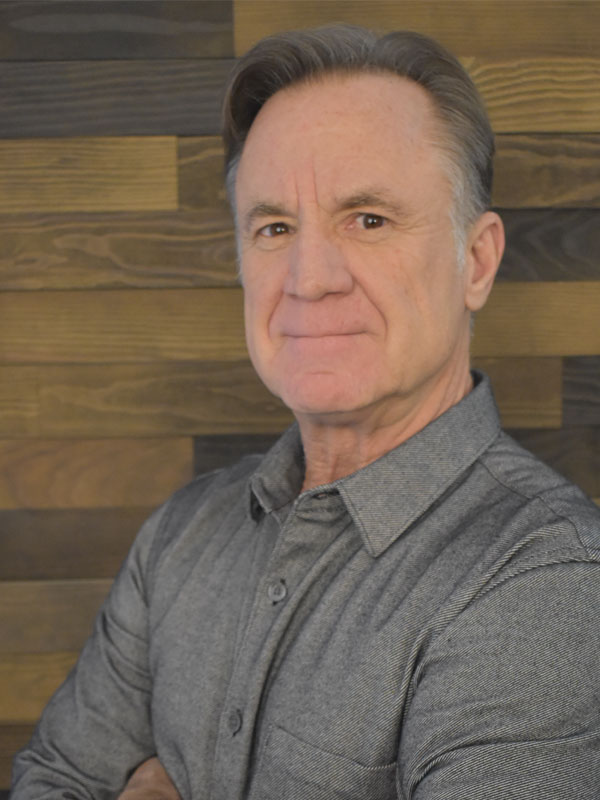 Mark Koch was born in Detroit, Michigan, and is a graduate of Northwood University. In 1992 he founded Prelude Pictures and quickly found a home at Paramount Pictures in Hollywood, Calif. Koch's first film, "Judicial Consent," was an HBO world premier and set the HBO February ratings record.
Koch soon became a powerful force in Hollywood with two major box office hits. "Lost in Space," the $90 million big-budget blockbuster that knocked "Titanic" from the number one spot while setting a box office record for the highest April opening of a motion picture ever. Three weeks later, "Black Dog," an action adventure film that teamed Patrick Swayze with country music legend Randy Travis and rock-and-roll heavy weight Meat Loaf, debuted. Prelude Pictures enjoyed two major motion pictures in the top ten of both box-office and home video revenue at the same time and remained on the top ten charts for four consecutive weeks.
In 2003, Mark accepted the challenge from Mel Gibson and his Icon Productions to assist in the promotion and marketing of "The Passion of the Christ." Prelude partnered with several charitable, non-profit and faith based organizations to build a coalition of more than 50 groups that marketed and sold advance tickets as well as merchandise for 'The Passion of the Christ." Under the direction of Koch these strategic partnerships garnered the support of millions of moviegoers and helped propel "The Passion of the Christ" to a record-breaking opening.
In April 2006, Mark headed back to Hollywood and in only six short months, "The Perfect Game" went into production. The true story of the 1957 Little League World Series and the rag tag barefoot team from Monterrey, Mexico. With an all-star cast that includes Oscar winners Lou Gossett, Jr and Francis Fisher as well as Clifton Collins, Cheech Marin, Bruce McGill, David Koechner, this critically acclaimed film was released nationally in 2011 and became an instant classic which can be seen today regularly on HBO, Showtime and Netflix.
Koch is also founder of Prelude Motorsports and through that company managed his son Blake Koch's NASCAR Nationwide / Sprint Cup career. Koch took another break from the film business and focused eight years on his son's career.
Koch spent the last three years promoting and distributing his book "The First Hour" for men. He has appeared on numerous national Christian talk shows and radio including the Huckabee Show, and has distributed over 300,000 books nationwide to date.
Koch is currently back full time in the film business with his company Prelude Pictures. He is in the development stage of a new feature film "Double or Nothing" which is targeted to start principal photography mid-summer of 2021. Koch will begin to develop additional "Morally Responsible Message Based" films over the next several years through Prelude Pictures.
Register for Dinner + Event (6:30 pm)
Register for Event Only (7:30 pm)
The Summit exists to provide the men of RBC a comfortable but dynamic environment where they can bring anyone, regardless of where they are on their spiritual journey, to (1) hear Biblical insights that address a common challenge, (2) meet new people and experience the camaraderie of our community, and (3) begin relationships that will help them feel both known and valued.