Nicaragua Bike Project
November 12
Reston Bible Church
Ministry:
Event Navigation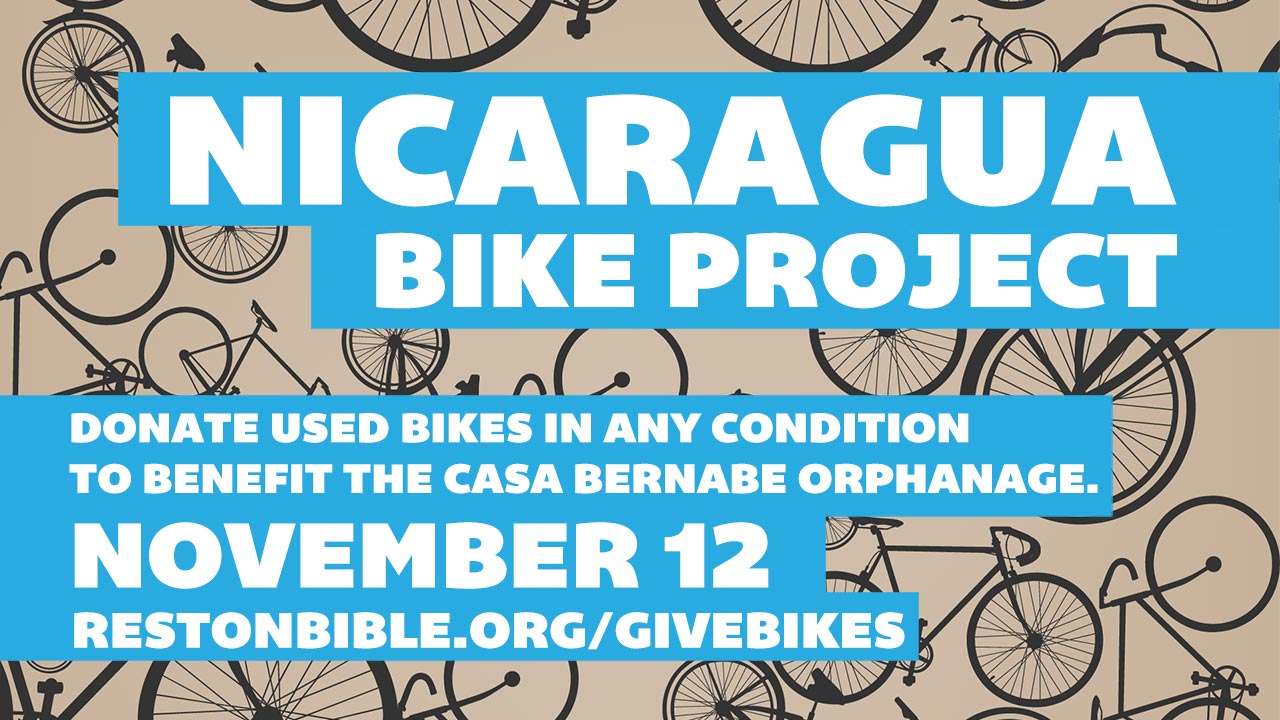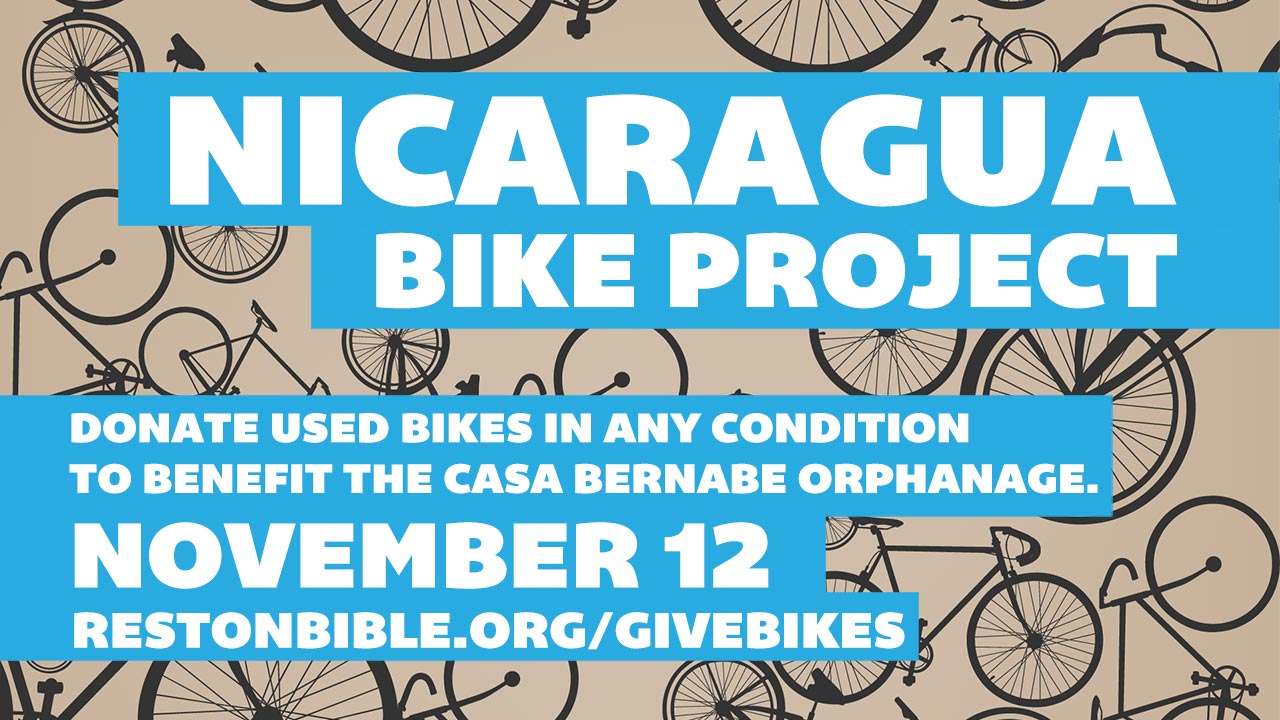 RBC will again be accepting bike donations for the Casa Bernabe orphanage in Nicaragua, November 12.
Nicaragua is the second poorest country in the Americas. Since 2008, NicaWorks has been bringing opportunity, hope and most importantly the gospel to this impoverished nation. The ministry equips pastors and community leaders in creating real and lasting change. The field team is entirely comprised of Nicaraguans who are planting churches, making disciples and mentoring through small business enterprises.
NicaWorks has launched several agriculture projects, a bakery, a carpentry shop, sewing businesses and two successful bike shops. RBC has played a very significant role is supplying over 2,000 bicycles that have been shipped to Nicaragua. The two bike shops provide valuable training and employment to many men and women.
Each bike that RBC collects not only blesses a Nicaraguan family with transportation, but also empowers many others Nicaraguans with employment and genuine hope for their future
Contact betsymadden@restonbible.org if you have any questions. If you have a bike in any condition, to donate, please bring it on the 12th. The pickup will be before and after both services on the grassy area at the side entrance. If you have three or more bikes and would like a pickup at your house, please contact Cal at nicabikesusa@gmail.com.