Work as Worship Simulcast
February 23 | 8:30 am

-

3:30 pm
Ministry:
Event Navigation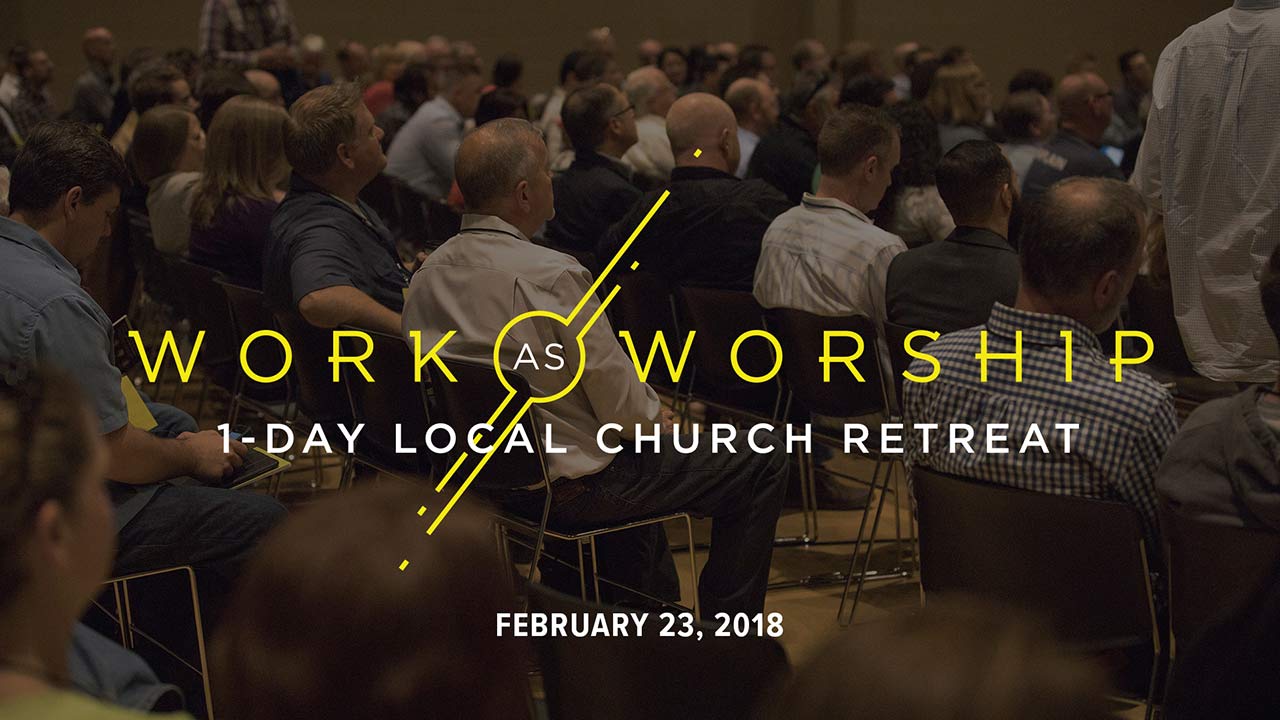 In partnership with RightNow Media, RBC is hosting a simulcast of the Work as Worship retreat on February 23. Join thousands of business leaders across the country for a full 1-day retreat to hear from experts, be encouraged, and discuss how to connect your faith and work.
Many people spend a great deal of time at work and yet they don't see how their work intersects with their faith. We might spend two hours of our week at the church building or in a small group. This kind of worship is biblical and a vital rhythm in the life of a Christian. But during the other 166 hours of our week, we have just as much potential to worship the God who created us. Our time at church and small group should launch us out into the world—which includes the marketplace—prepared to take the hope of Jesus with us.
In order to communicate a complete and biblical picture of work and faith, we'll explore eight tenets through the at the Work as Worship sessions:
God designed work before the Fall.
We are called to a mission.
The Church is the people — not the building.
Work impacts our perspective of God.
God uses work to impact communities.
All of life can be worship.
We don't work to earn God's favor.
Work as worship, but don't worship work.
Session speakers will include Patrick Lencioni, Matt Chandler, Joel Manby, Anne Beiler, Phil Vischer, Christopher Brooks, Norm Miller, Tom Nelson, and more. Click here for more information on the topics and speaker lineup.
REGISTRATION
Registration is $25/person and covers lunch at RBC.
Register here
SCHEDULE
Friday, February 23, 2018:
8:30 a.m. – Session 1
10:40 a.m. – Break
11:00 a.m. – Session 2
12:45 p.m. – Lunch
2:00 p.m. – Session 3
3:30 p.m. – Retreat Concludes