We The Kingdom Celebration Concert
September 4, 2021 | 7:00 pm

-

9:00 pm
Reston Bible Church
Ministry:
Event Navigation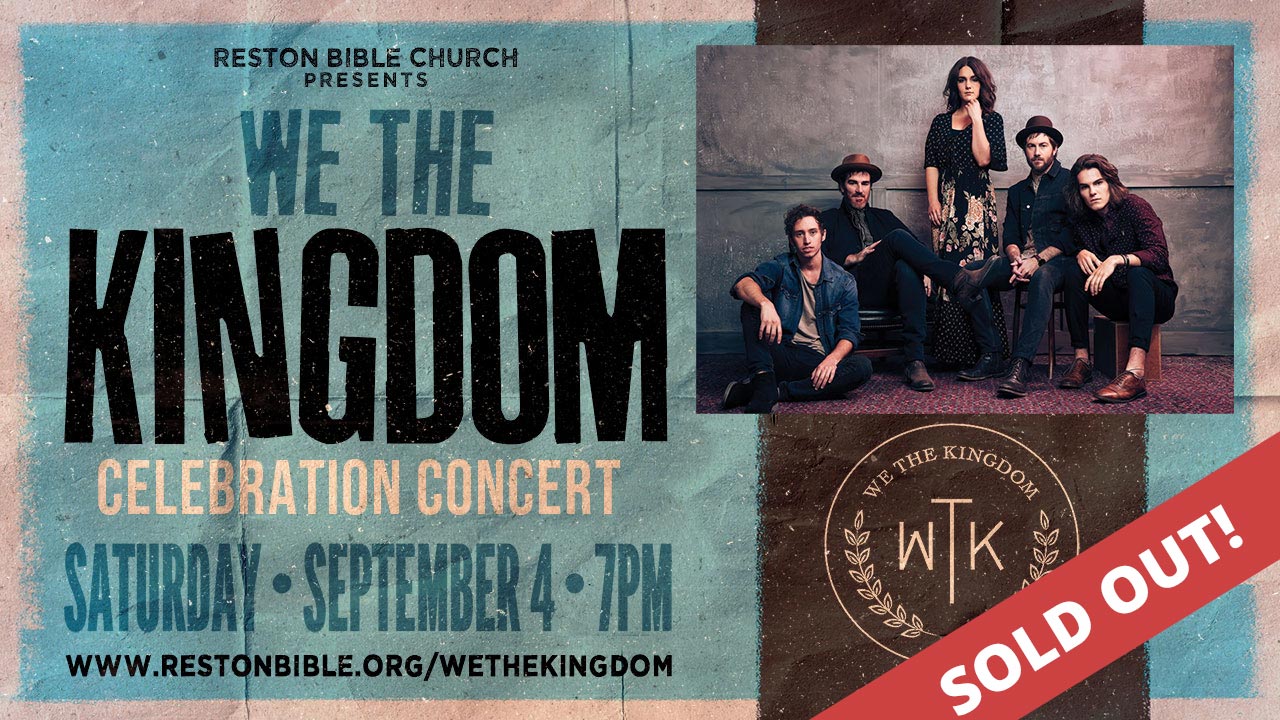 We are excited to announce that we will be hosting We The Kingdom for a Celebration Concert on September 4!
The group's backstory, message, and ministry led us to invite them to come over a year ago. It is great to finally have them come lead us in celebrating the love and grace found in Jesus as well as the new feeling of freedom we are beginning to experience as the pandemic subsides. We are calling out to the RBC congregation and our surrounding community to come and celebrate and enjoy the encouragement of being together! We hope you will join us for this special night!
Check out the video below, which has a sampling of their music. You have probably heard songs by We The Kingdom, even if you didn't know their name!
Tickets for the concert are now sold out!
Seating for the concert will be general admission. Doors will open at 6:00 p.m. and the concert will begin at 7:00.
Please note that anyone experiencing COVID symptoms near the date of the concert is asked to not attend.
For additional questions about the concert, you can email Bob Shull at bobshull@restonbible.org.
About the Band
We The Kingdom is a multigenerational family of musicians, including producers and songwriters Ed Cash (Chris Tomlin, NeedToBreathe, Bethel Music, Crowder), Scott Cash, Franni Rae Cash, Martin Cash and Andrew Bergthold. The members of We The Kingdom have been involved behind-the-scenes in songs that have been sung around the world, and now they are ready to tell their own story firsthand. Their sound is a blend of worship, vulnerability, and grit that is birthed out of decades of musical influences and a shared difficult experience that brought them together as a band. Their debut EP came out the fall of 2019. You can click below to see the group's backstory and you can visit their website at wethekingdom.com.
Continue reading about the band