Meeting of the Waters: Couples Mission Trip Interest Meeting
November 14, 2021 | 12:30 pm

-

2:00 pm
RBC Room 250
Ministry: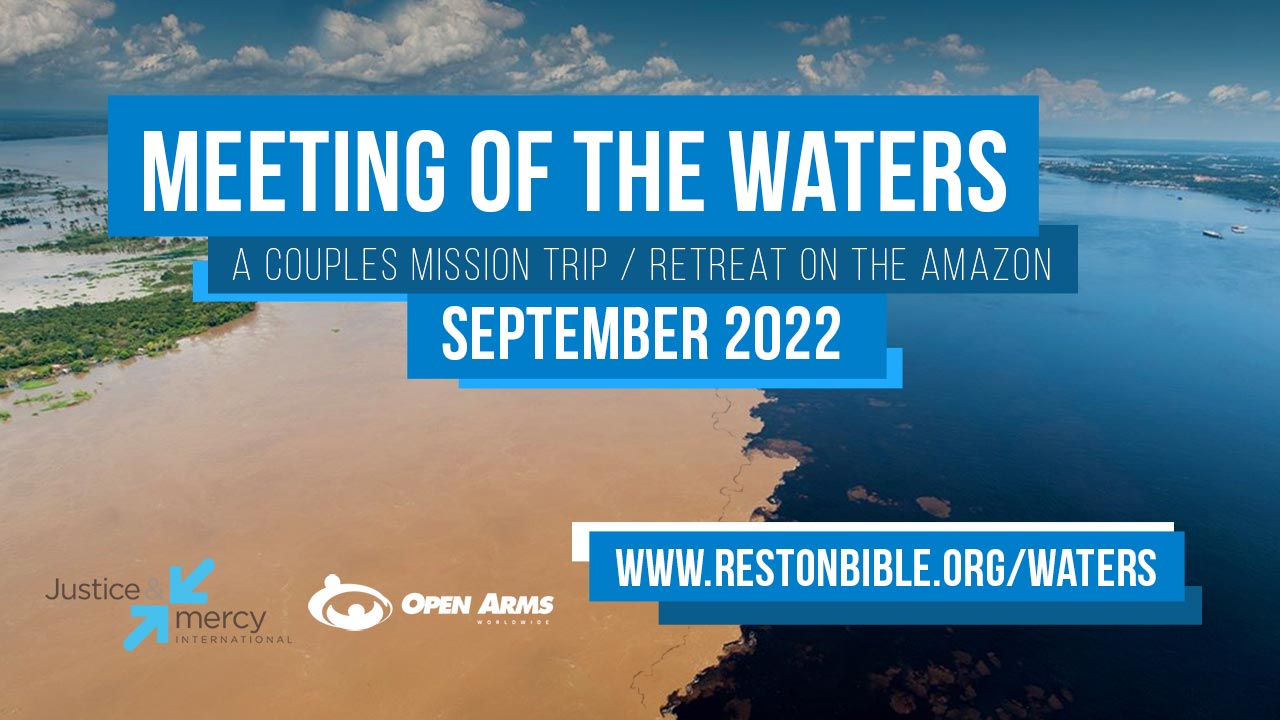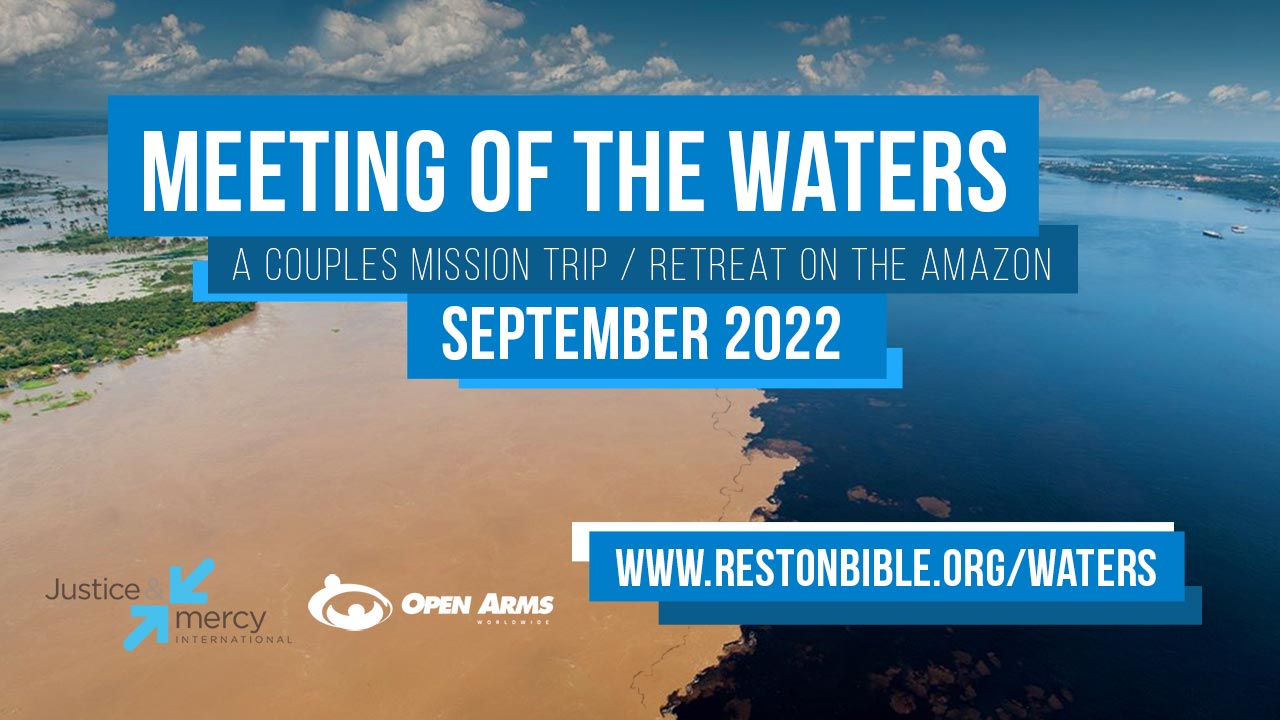 "Meeting of the Waters" is a couples mission trip and marriage retreat to the Amazon with Justice & Mercy International and Open Arms Worldwide.
We want to let you know about a mission trip we are planning for September 2022 to the Amazon to work alongside Justice & Mercy International as well as Open Arms Worldwide missionaries (including RBC missionaries Eduardo, Bruno, and Abby). It will be a combination mission trip and couples retreat, where will be ministering in villages along the river during and participating in a floating marriage retreat in the evenings and while traveling. The teaching team is made up of Mike and Patricia Meyers, Jason and Bridget Goetz, and Paul and Melissa Goodnight.
HomeFront is sponsoring the trip, but we are open to other couples from RBC. We have room for 14 couples from RBC.
For those who couldn't be at the interest meeting or who would like to share this opportunity with others, here are links to all of the information shared on November 14. Please email Mike Meyers at mikemeyers@restonbible.org if you have additional questions.
Watch the interest meeting
Open Arms Video 1 Open Arms Video 2
Download the application
Q&A
1. Will participants do support raising together? Support raising is the responsibility of each couple, but we will provide a framework.  Each couple will need to establish a "prayer-support team" of at least 10 people.  We will provide sample text of a letter/email you can send out to invite people to participate as part of your team. We will also likely hold at least 1 group fundraising event.
2. What is the weather like in September? Average high in September is 91 and a low of 76. Expect some rain each day, but September is typically a month of lower rainfall (fyi – this is correction from my answer in the video)
3. What shots are needed? Most U.S. based doctors will go overboard with shots and malaria meds. This is up to your personal comfort level. I have gotten a yellow fever shot once for a trip to Brazil, but otherwise have not gotten any special shots (other than things like tetanus) or special meds.
4. How big are the mosquitoes? The Amazon is a tropical rain forest so there are insects, including mosquitoes. However, in my experience, it isn't any worse than NoVA in the summertime.  Repellent is your friend.