Sr. High Summer Reunite (Juniors)
July 7, 2020 | 7:00 pm

-

9:00 pm
Reston Bible Church
Ministry:
Event Navigation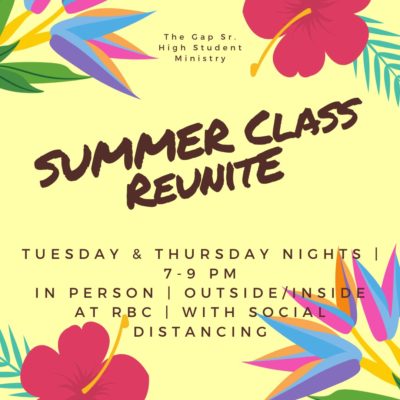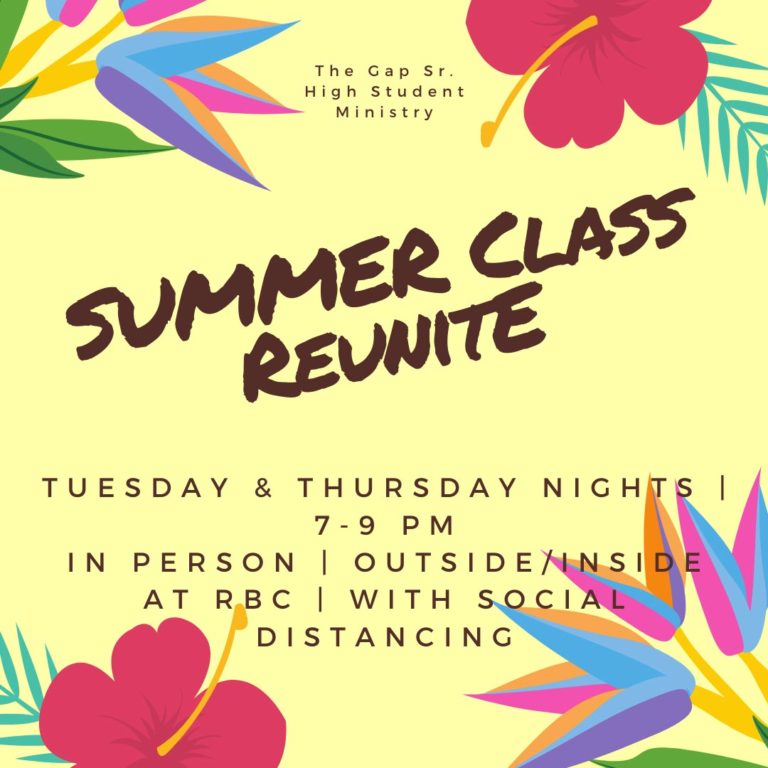 From the guidelines we have been given by the elders at RBC, we can meet in person with small to midsize groups if we do so outside with social distancing and inside if we use face masks.
We have set up a schedule over the next four weeks to rotate through each of our four classes on Tuesday and Thursday nights at the Youth Building. We would LOVE to be able to see and talk with you in person! The first hour we will be doing some group games as well as other activity options – including 9-Square in the Air, Corn Hole, Can- Jam, and hanging out. The second hour we will gather and get to worship together, hear from the students, be challenged in the Word, and talk about how to live it out.
There is no-sign up or registration needed. If you have any questions please email bobshull@restonbible.org.