Bring It Benefit Concert – We Are Messengers
Event Navigation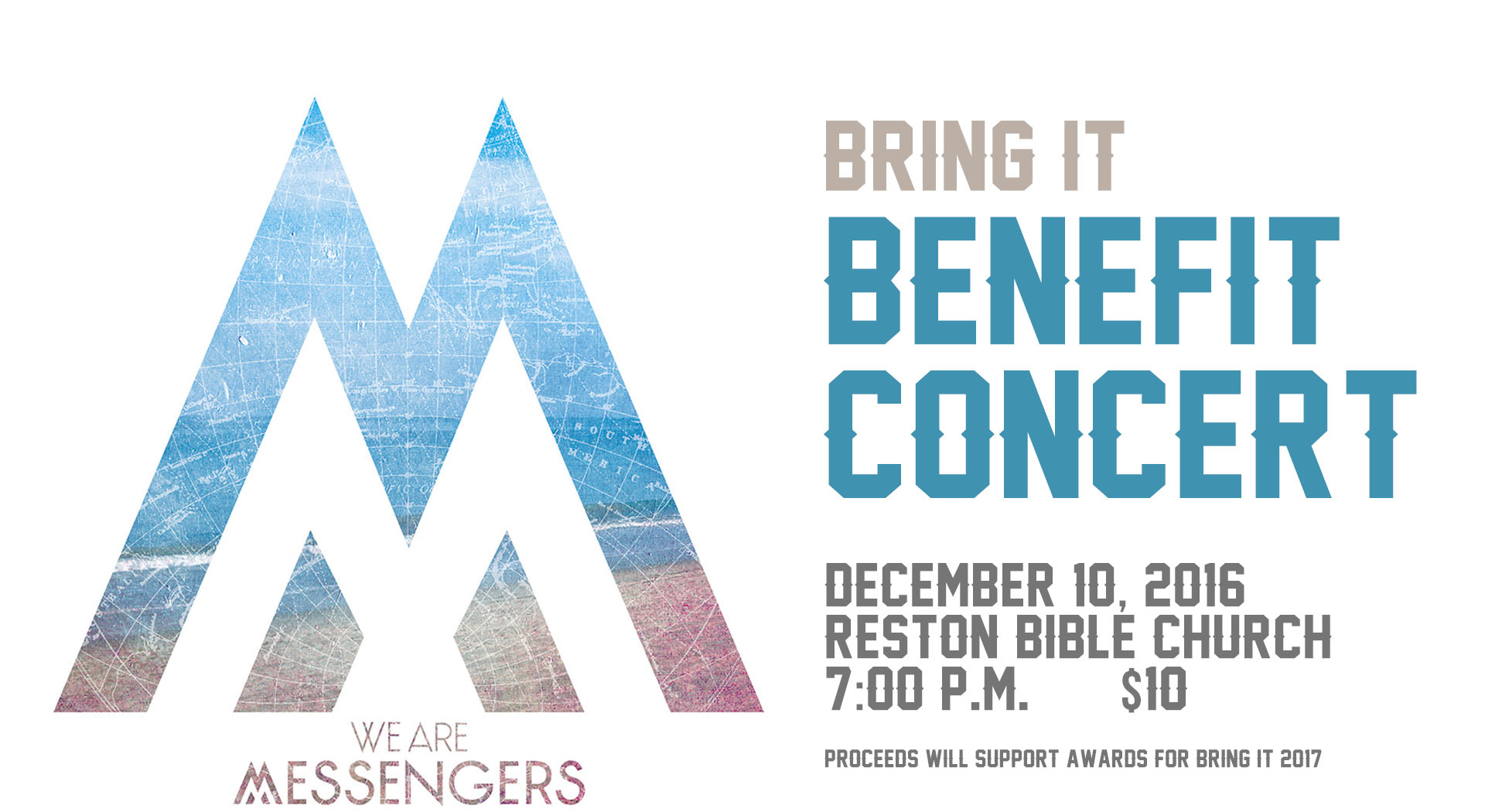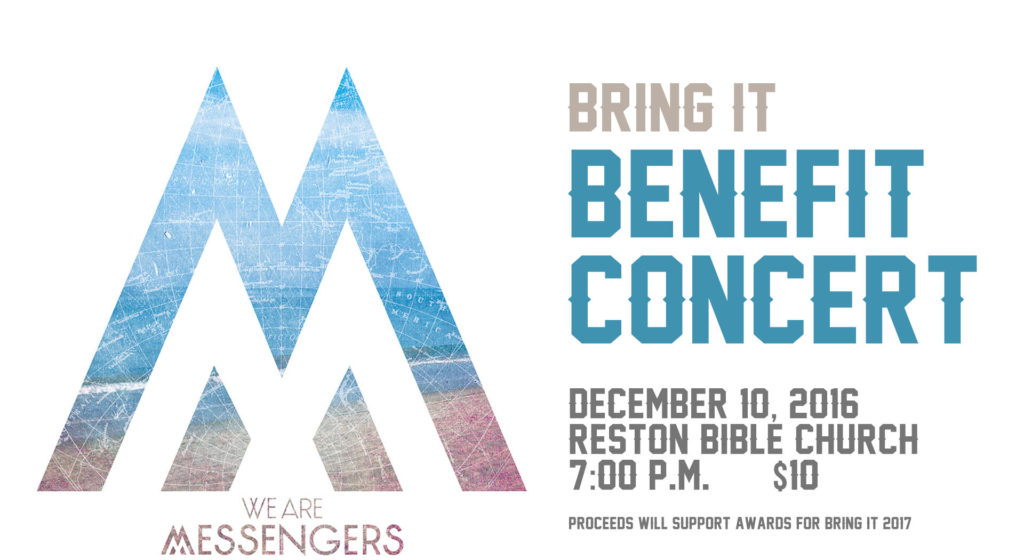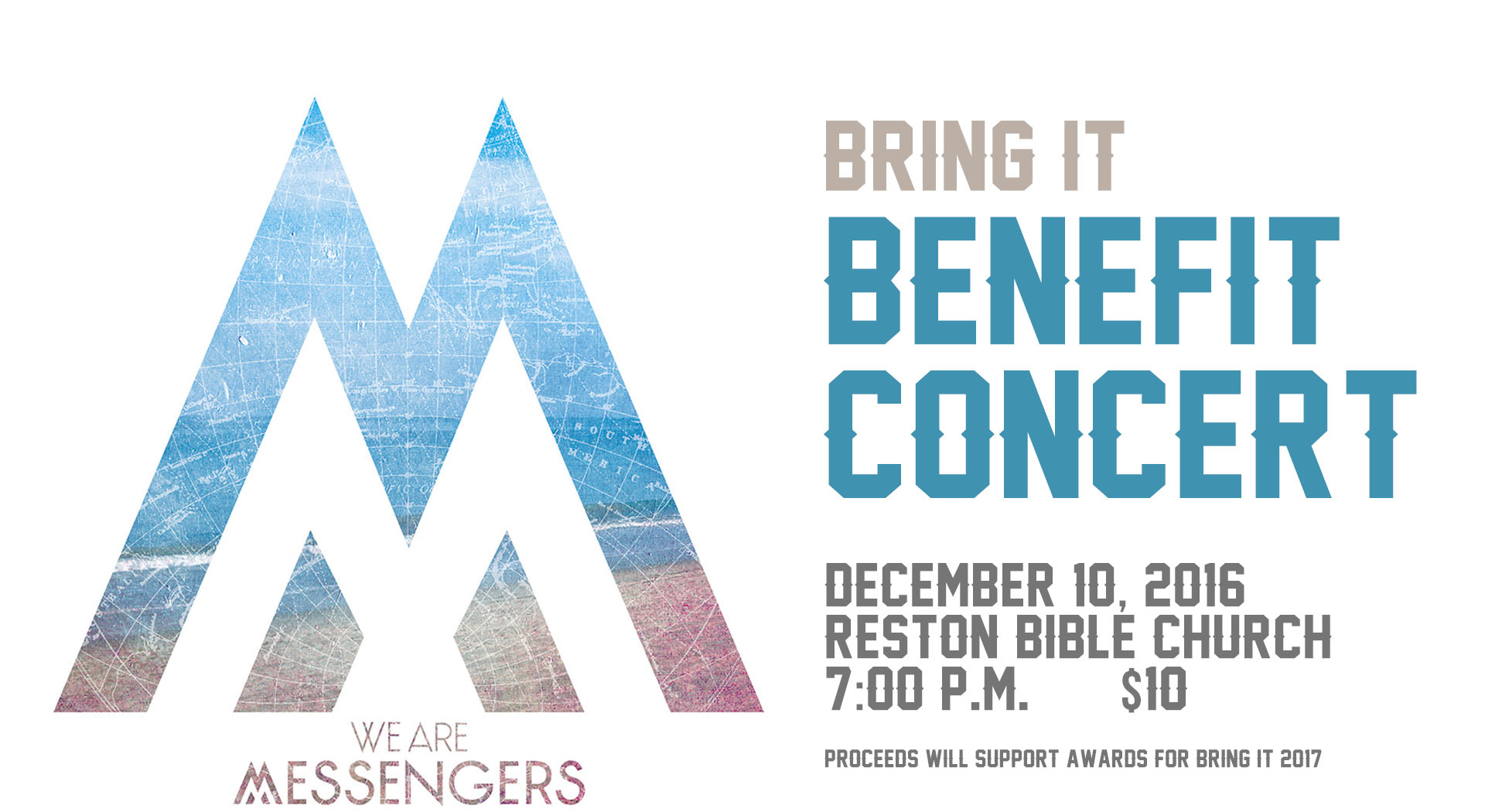 A concert at RBC! Act soon before it sells out!
The Youth Ministry is hosting the BRING IT Benefit Concert at RBC on Saturday December 10 at 7:00 p.m. in the main auditorium. The price is $10 and all proceeds go toward the BRING IT 2017 competition awards fund. We would love for RBC to come out AND bring your friends and neighbors to hear the fresh sound and real message of this group. We Are Messengers is nationally known and now touring with Big Daddy Weave. The song "Everything Comes Alive" is one of their best known songs – you may have heard it already, or you can check out the music video below. The lead singer, Darren Mulligan, and his wife Heidi were at the RBC Youth Summer Camp and had a profound impact on our group. Come hear the whole band as they release their Christmas album and share the incredible news of the best Christmas gift ever!
The two winning groups from the BRING IT competition will open up the concert. For information about BRING IT go to www.bringitnova.com.
Purchase Tickets
Learn more about We Are Messengers