2021 Men's Two-Day Event
October 1, 2021

-

October 2, 2021
Reston Bible Church
Ministry:
Event Navigation
Come join us for the 2021 Men's Two-Day Event at RBC, where you will hear challenging and encouraging messages. The theme for the event will be "Life Unexpected, God as Expected."
Have you ever felt that you were too weak, too inexperienced or to imperfect to be used by God to fulfill His purposes? If you have then it is time for you to know that it is not our faithfulness, but God's faithfulness and the presence of Jesus in our lives that empower us to live out the greatness God has planned for us.
This year's theme is "Life Unexpected, God as Expected." We spend a lot of time planning and creating expectations about how we will navigate different seasons of our lives. Very often our expectations of how life will play out are shaken up by unanticipated events/interventions/influences or other type interruptions. For example, an eighteen month worldwide pandemic. This affected all parts of our lives: worship, job, family, friends. While we may not know how to handle the complexities of these various unexpected events, we can be confident that we can trust in our Lord and that there are no circumstances too big that God is unable to lead us through.
This year's event will take place starting on Friday evening and will go through Saturday afternoon. It will feature speakers from both Reston Bible Church (RBC) and Christian Fellowship Church (CFC). Every man has a story to tell with blessings and challenges. Our speakers will share how God brought each of them through different seasons of their life to where they are today. Also, how their expectations changed and adapted along their journey through life.
As with past men's events, there will be time for men to meet in small groups to discuss your own journey. Small group time provides an excellent opportunity to share and learn along with other brothers in Christ. God amazingly connects men that have gone through similar experiences to provide wisdom and encouragement. This can often lead to new friendships which can last for years.
Various outdoor activities, including cornhole, biking, volleyball and hiking will be provided at the conclusion of the event on Saturday afternoon.
We look forward to seeing you October 1st and 2nd.
Jeremiah 29:11 – For I know the plans I have for you, declares the Lord, plans for welfare and not for evil, to give you a future and a hope.
Registration is now closed.
About the Speakers
Jon Ackerman – Director of Spiritual Development/CFC
After growing up all over the Midwest, Jon began his professional career as a high school social studies teacher, department chair, and volleyball coach in Sterling, Va. While continuing to teach, he also began working in a part-time capacity at CFC in 2016 as the Director of Freedom Ministries. In 2020, after 16 wonderful years in the classroom, Jon followed God's calling into full-time ministry. His greatest passion is helping believers in Jesus learn to personally communicate with their Heavenly Father, and experience the transformation, freedom, and adventure of the abundant life. Jon and his wife, Brooke, have been married for 10 years, and love the rural life they have recently embraced in western Loudoun County.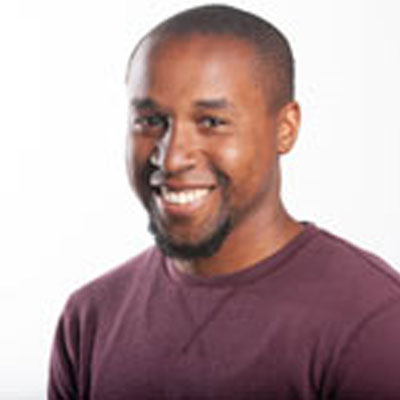 Mike Haynes – Director of Student Ministries/CFC
Mike Haynes has been in student ministry for a decade. For the past six years, he has served as the Student Ministries Director at Christian Fellowship Church, and is currently one of the Teaching Pastors there. He and his wife Anna have 3 beautiful kids named Aiden, Liliana, and Kyra. Mike owns and runs a youth ministry curriculum organization called G Shades Youth Ministry Curriculum, and it has become the cry of his heart that middle and high school students across the country learn to see themselves, God, and others through the lens of the gospel. He loves the Lakers. He's bad at baseball. And he listens to too many podcasts.

Mike Meyers – Pastor of Family Life/RBC
After leaving the business world, in 2003 Mike began serving as the Pastor of Children's Ministries at RBC. In 2005 he and his family moved to Brazil to found Open Arms Worldwide, a mission to at-risk children and youth. Mike continues as the President of the Board of that organization. In 2013 the Lord called them back to RBC where he currently pastors the HomeFront couples fellowship, as well as teaching and counseling on parenting and marriage in various venues throughout the church. Mike has been married to his wife Patricia for 26 years, and they have three adult children.
Aaron Osborne – Pastor of Jr. High/RBC
Aaron Osborne studied Chemical Engineering at Virginia Tech. After working as a government contractor, he began serving with the RBC Youth Ministry full-time in 2008. He is passionate about playing dodgeball and helping students grow in their relationship with Christ. He also leads RBC's partnership with a church, school, and orphanage in Haiti. Aaron and his wife, Abi, have been married for 17 years, and they have three teenagers.  

Schedule of Events
Friday, October 1
| | |
| --- | --- |
| 6:30 – 7:00 pm | Check-In at Lobby/Fellowship |
| 7:00 – 7:15 pm | Welcome and Worship |
| 7:15 – 8:15 pm | Evening Sessions |
| 8:30 – 9:15 pm | Small Groups |
Saturday, October 2
| | |
| --- | --- |
| 8:30 – 9:00 am | Check-in, Coffee, Fellowship |
| 9:00 – 9:15 am | Welcome and Worship |
| 9:15 – 10:15 am | Morning Session |
| 10:30 – 11:45am | Small Groups |
| 12:00 – 1:00 pm | Lunch |
| 1:15 – 2:15 pm | Afternoon Session – Q&A Panel with Speakers |
| 2:30 -5:00pm | Social & Sport Activities |
Registration is now closed.