How We Love Workshop
Event Navigation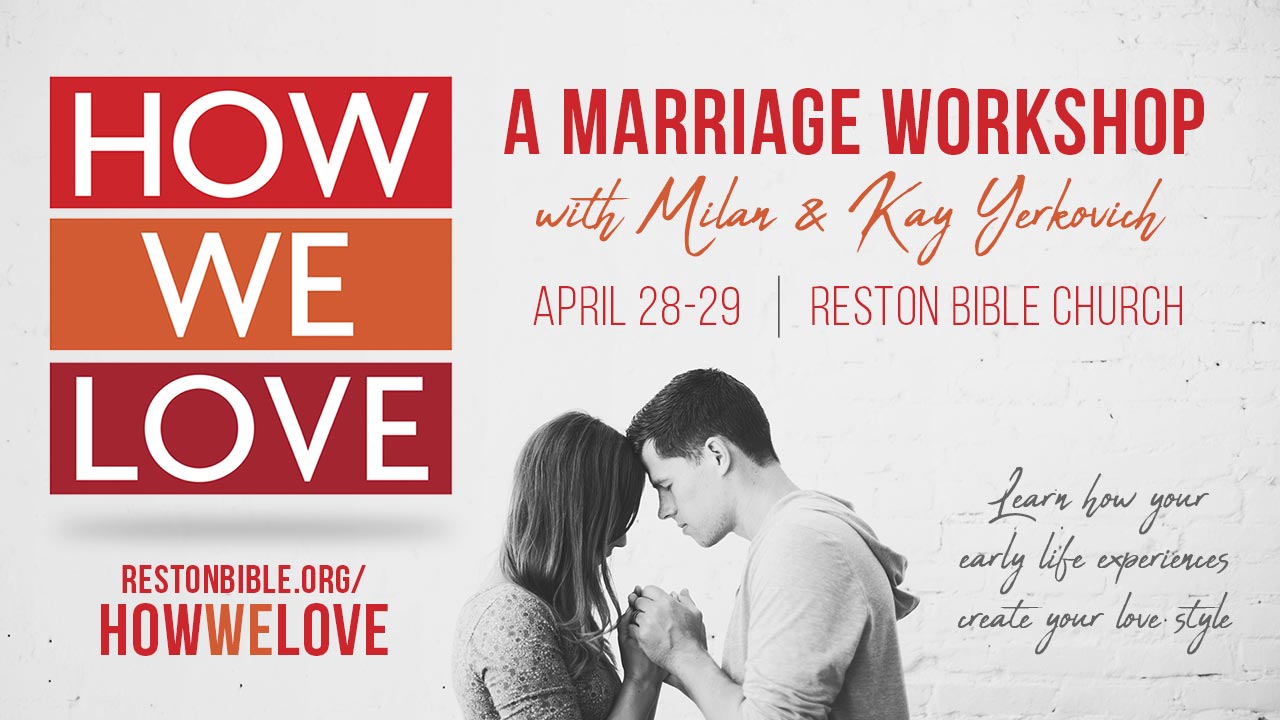 Milan & Kay Yerkovich are coming to RBC for a seminar based on their book, How We Love.
While the topic is on marriage relationships, this workshop is applicable to anyone single, dating, engaged, or married. The cost is $40 per person/$60 per couple.
Learn how your early life experiences create your love style – a blueprint that shapes what you expect from relationships, how you receive and express love, and how you respond to others in stressful interactions. Using Milan & Kay's proven tips, tools and tactics, enhance your most valued relationships and learn to love well. This practical knowledge can help you in any relationship – marriage, parenting, friendship, or workplace.
Register here
About the Speakers
MEET MILAN & KAY

Married in 1972, Milan and Kay have four children. When they aren't writing and speaking they enjoy their 10 grandchildren. Milan and Kay enjoy speaking together and have co-authored two books, How We Love, (2006 and Expanded Version, 2018), and How We Love Our Kids (2011).
REV. MILAN YERKOVICH, M.A.
Milan, ordained minister and pastoral counselor, has devoted himself to working with families and couples for over thirty years. Milan holds his master's degree in Biblical Studies and his California teaching credential. He loves teaching the Bible and lecturing on relational theology. He was a pastor for thirteen years, and previously worked as a pastoral counselor with the Center for Individual and Family Therapy. From 2003 to 2020 he was the full-time director of Relationship180, a non-profit organization devoted to counseling individuals and families toward healthy relationships. He also works as a radio co-host at New Life Ministries with Steven Arterburn, a nationwide counseling talk show. In his spare time, Milan enjoys martial arts, biking and playing the guitar.
KAY YERKOVICH, M.S., M.F.T.
Kay is a licensed Marriage and Family Therapist. She enjoyed her role as a stay at home mom for many years, and completed her master's degree in Marriage and Family Counseling in 1993. Her specialty is treating couples using attachment theory as the foundation of her work. She is a popular speaker and lecturer in the areas of parenting and marriage relationships. Kay renews herself through watercolor painting and sewing. She is happiest sitting on the beach with a good book and a cup of Starbucks coffee.
Conference Schedule
Friday
6:00 – 6:30 p.m. | Registration/Check-in
6:30 – 9:00 p.m. | Event
Saturday
8:00 – 8:30 a.m. | Registration/continental breakfast
8:30 a.m. – 1:00 p.m. | Event
Register here