Family Mission Brazil
Event Navigation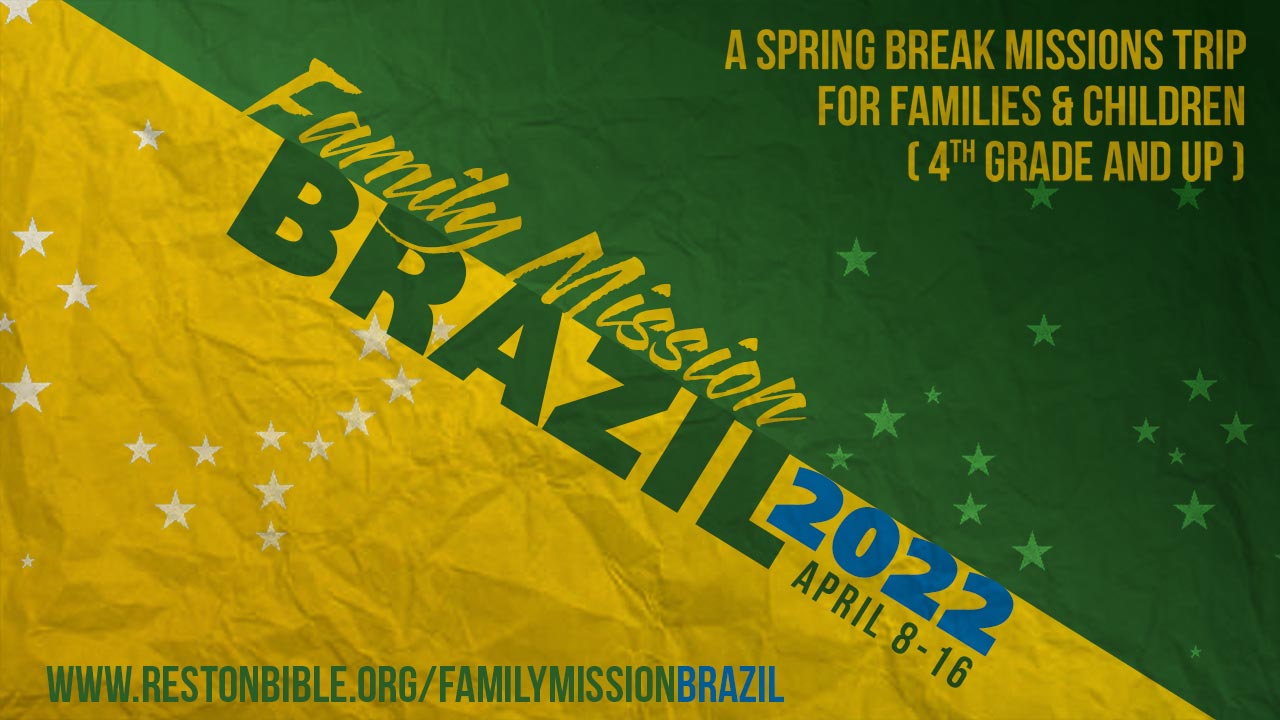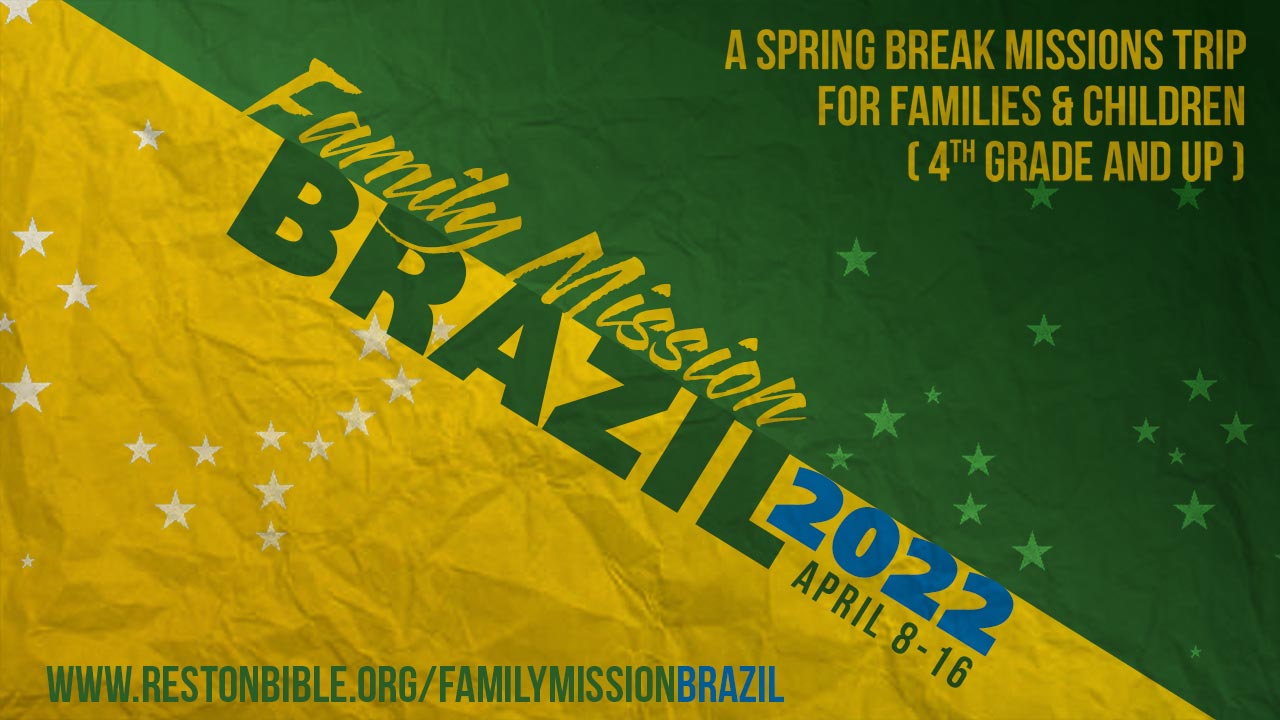 Trip Dates
Spring Break 2022: April 8-16
Download the parent application
Download the student application
For more information or to get your questions answered, email mikemeyers@restonbible.org.
Who?
Parent(s) and their adolescent children (4th grade and up) to be chosen by interview. 12-20 persons total.
Where?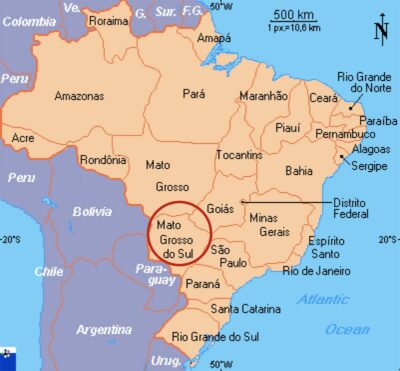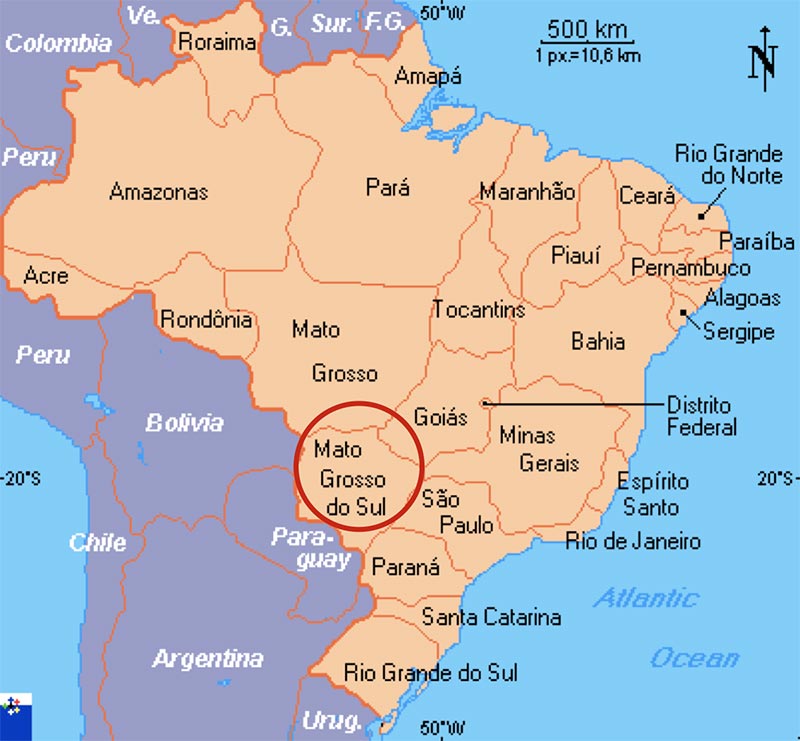 The Lagoinha Village of the Terena Tribe in the District of Aquidauana, Mato Grosso do Sul, Brazil.
What?
The primary activity during the trip will be conducting Five (5) days of evangelistic cultural exchange activities in the indigenous school and village around the subject of Easter aimed at sharing the gospel with the children of the community. There will be additional opportunities to minister in the local community and with the local indigenous church.
More info
Primary Objectives – 1) Assist local missionary team in developing and executing an evangelistic program for children involved in the ministry and those who are not yet reached. 2) Encourage and energize national missionaries and their ministry.
Secondary objectives– 1) Give parents and children together an experience in international missions, an opportunity to practically carry the gospel message to another people group as a family, and 2) emphasize the importance of serving Christ with your children as a most valuable discipleship tool.
Missionaries: We would be serving with RBC Missionaries Eduardo Ribeiro, Bruno and Abby Gomes, and other national Open Arms Worldwide missionaries along with the Terena Church. Learn more about the host organization, Open Arms Worldwide.
Cost? This is still a rough estimate, but approximately $2,000/person which would include airfare, travel in country, housing, meals, and material. A $150 deposit will be due upon acceptance to the team. Each family unit would be responsible for raising their support. Team fund raising activities will supplement this.
Trip Logistics
Sleeping arrangements: This is a strenuous trip. Aside from the first and last nights of the trip, we will spend our time living in the village.  Accommodations are rustic. There is running water and electric, but conditions are similar to camping.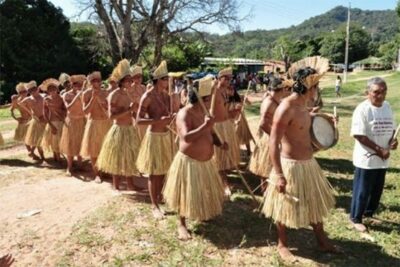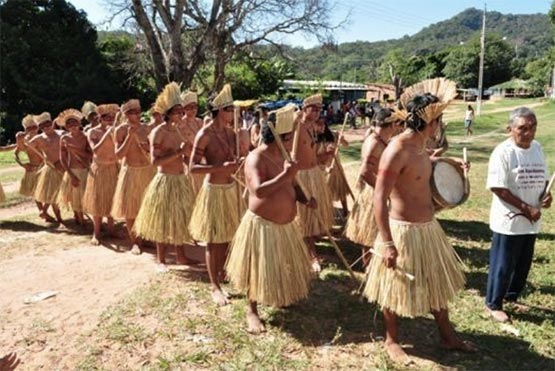 Culture: The Terena people are mostly agricultural. They live near population centers where they sell their produce. Homes and dress are mostly like other Brazilian's in their region, although for special occasions they will use their traditional dress (see pictures below).
COVID: According to current requirements each team member will need a negative PCR Covid test within 72 hours of departure and within 72 hours of return. This may change.
Visas/vaccines: There are no visa requirements for Brazil, and aside from your normal vaccinations (tetanus, etc.), there are no special vaccinations required.
Weather: Weather in April is typically warm like a Virginia summer.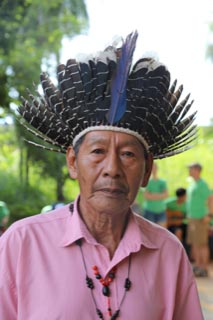 Food: Food is primarily rice, beans, meat (chicken, beef, or pork), yucca root, and lettuce.
Language: There will be translators on the team.  The languages spoken are Portuguese and Terena (indigenous dialect)
Traveling: All fundraising and logistics (flights, hotel, transportation, etc) will be handled through RBC.
Meetings: There are team meetings. The schedule is listed on the applications. Meetings are designed to assist students and their parent to experience, to a small degree, the preparation process for a full-time international missionary.
Download the parent application
Download the student application
For more information or to get your questions answered, email mikemeyers@restonbible.org.