The Engagement Project with Del Tackett
October 23 | 8:00 am

-

2:00 pm
Reston Bible Church
Ministry:
Event Navigation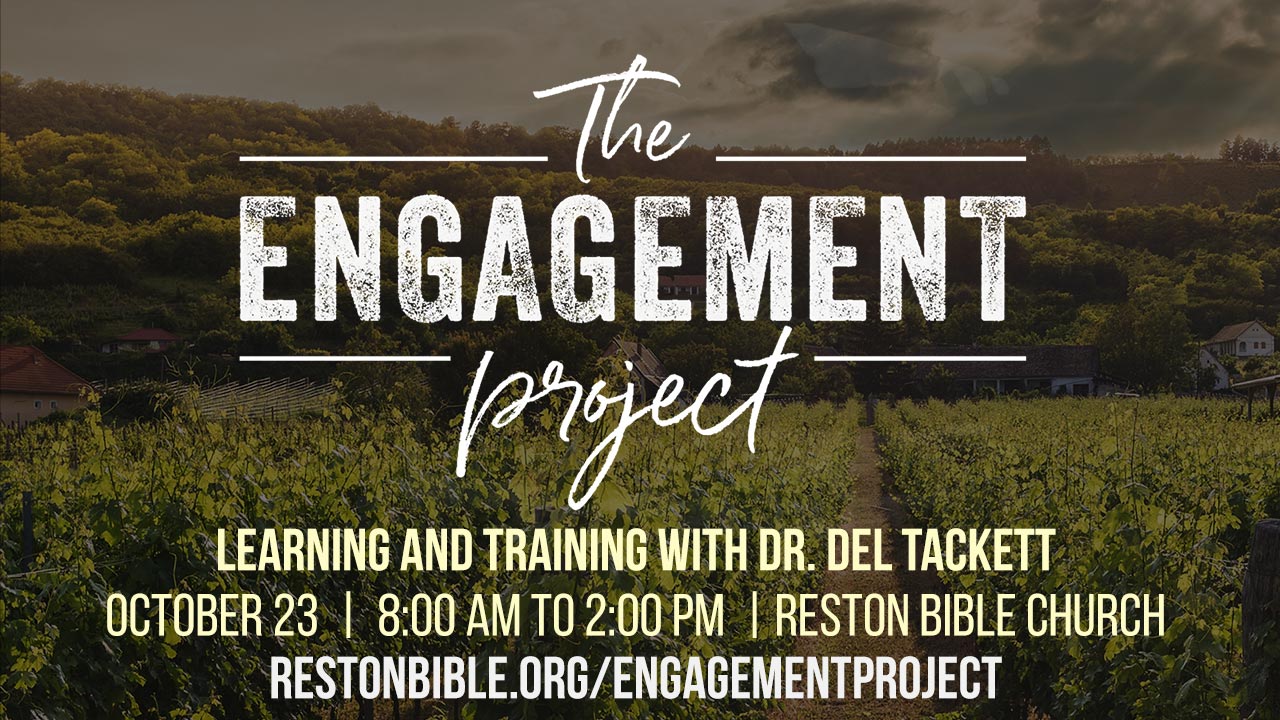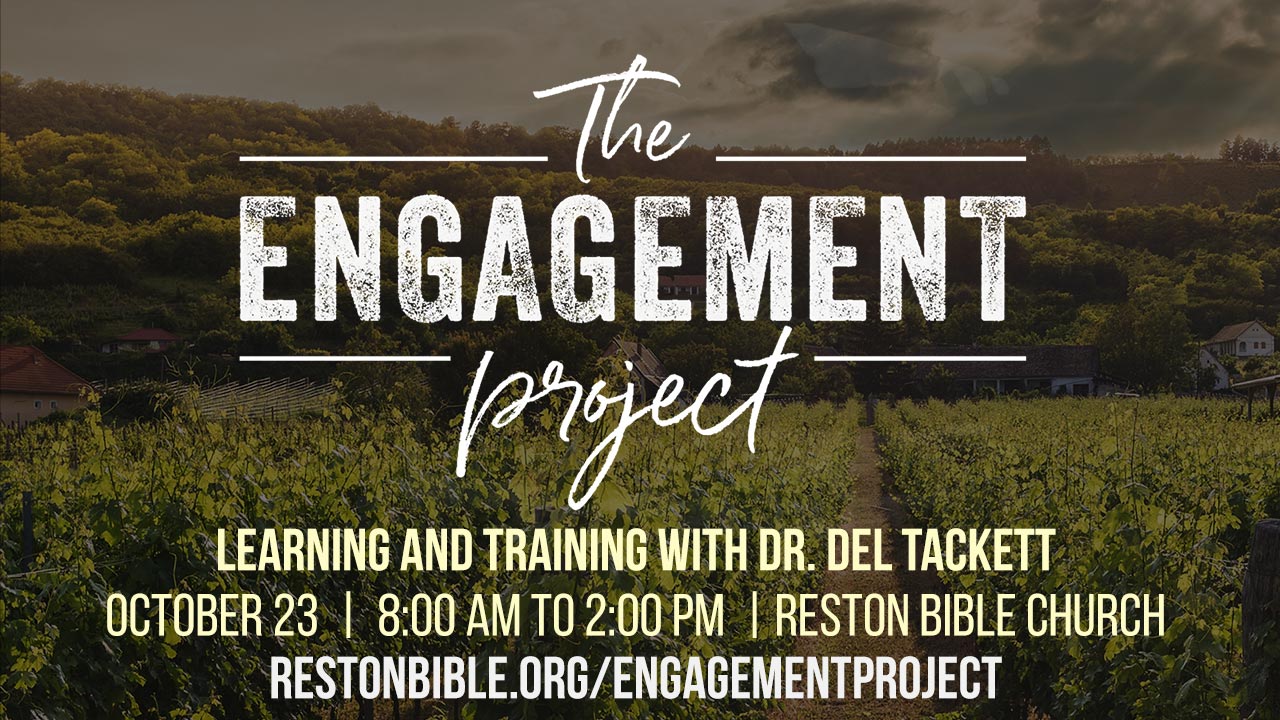 Join us for a special time of learning and training with Dr. Del Tackett's latest Biblical worldview small group series, the Engagement Project.
The Engagement Project is Del's newest biblical worldview small group series, a sequel to his previous teaching in the Truth Project, Who Is Jesus?, Cross Examine and Is Genesis History?.
This training conference is for anyone interested in facilitating an Engagement Project small group study. The cost is $80 per person / $100 per couple (one DVD set per registration, streaming included).
The series' ten 50-minute video tours will take us on a marvelous quest of seeking the face of God and, as best as He will allow, to gaze upon the Crown Jewel in His nature—a quest we hope and pray will deeply transform each of us, and by His grace, the Body of Christ. And, this, we believe, will change everything.
The Engagement Project will help us understand where we are in God's Meta-Narrative and His incredible vision—hat He has entrusted the primary work of the Kingdom to the common, everyday Christian. As a result, this series will answer the question, "What should we do?" And the answer to this question, you just might find, will astound you.
Learn more or register