The Engagement Project
September 10 | 8:45 am

-

10:15 am
RBC Room 250
Ministry: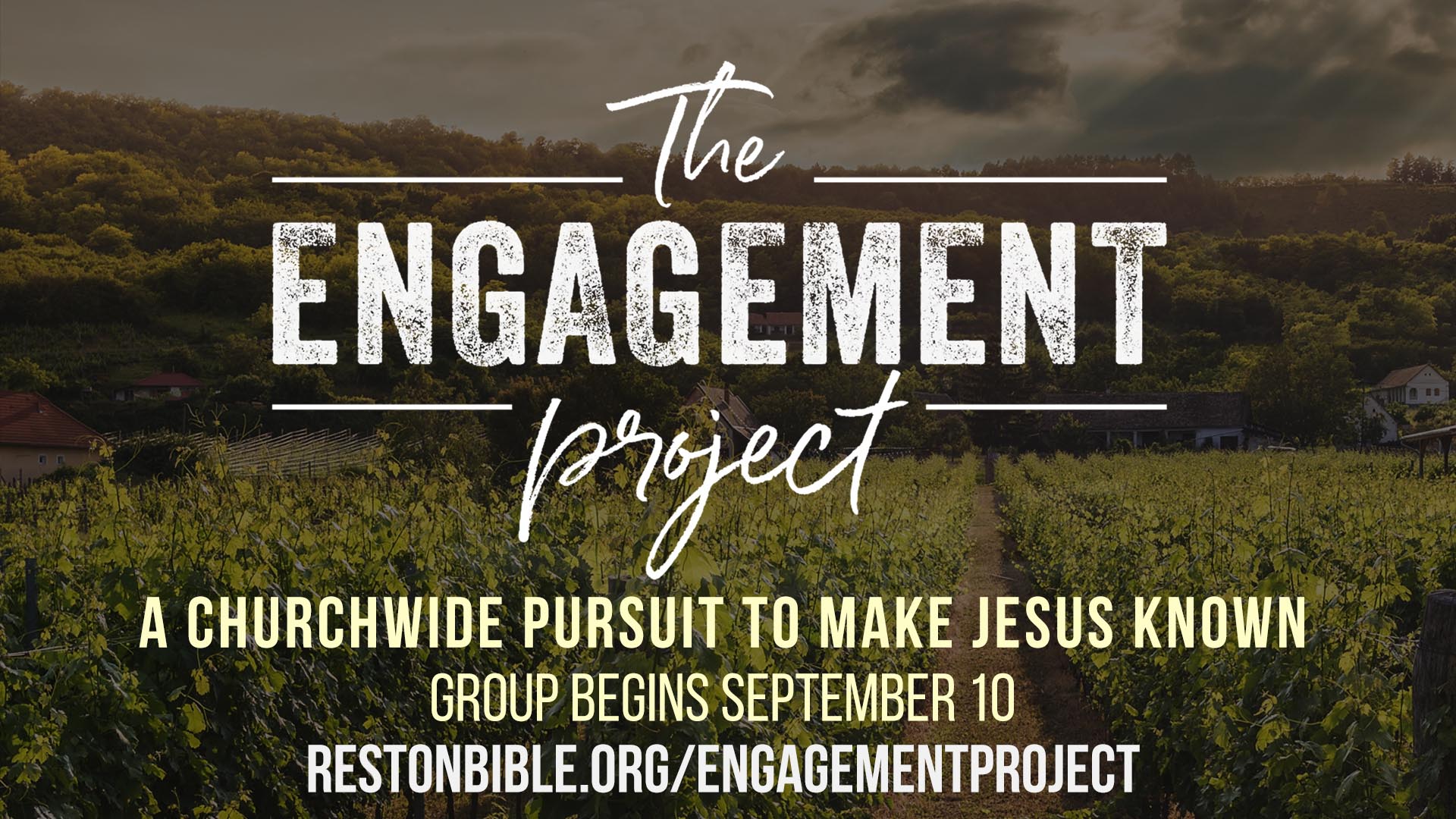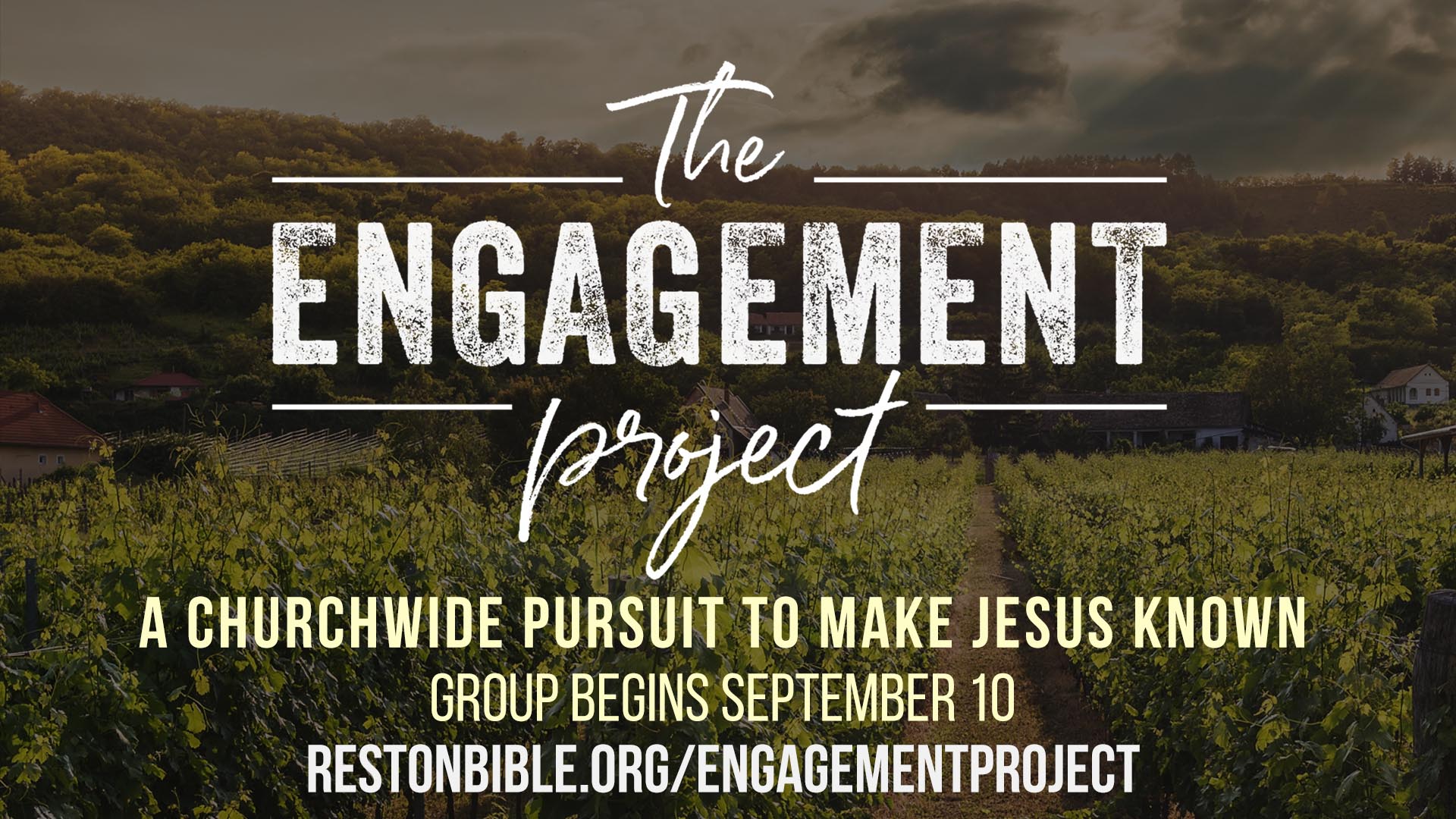 The Engagement Project Class is an essential training course for everyone at RBC to know how God is leading us to make Him known in our world today. Register to take the class this fall.
We will be offering the Engagement Project Class this fall during the first hour (9:00 to 10:05 a.m.) in room 250B, beginning on Sunday September 10 and running through Sunday November 19. The class will cover the video training by Del Tackett and then discusses and then apply the key points in small groups at round tables. This class does a great job showing how Jesus' command is the most effective means of impacting our world today. You will be encouraged, motivated, and instructed on how Jesus can work through you to love others and introduce them to Him. One of the great benefits of the class is getting to meet others at RBC, learning from each other, and sharing in a renewed commitment to live on mission.
REGISTRATION FOR THIS CLASS IS CLOSED.
If you have a desire to take The Engagement Project class in the future, contact Bob Shull at bobshull@restonbible.org.