The Engagement Project – Groups Begin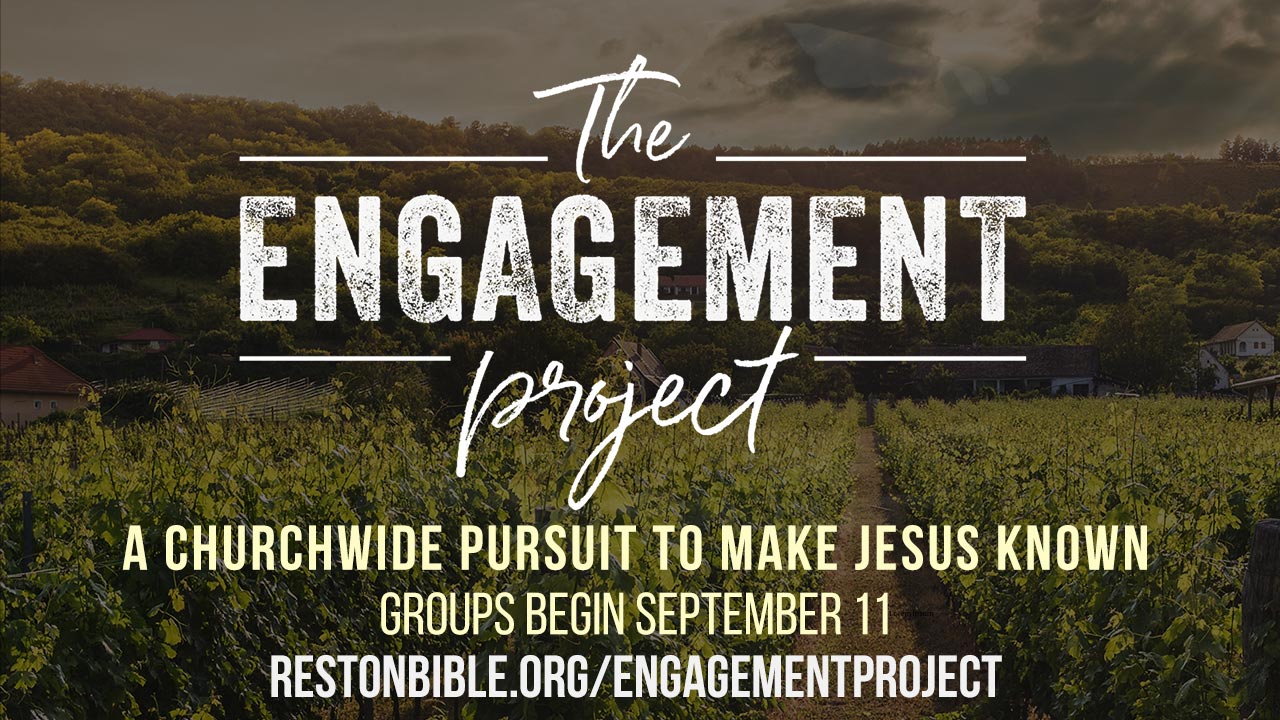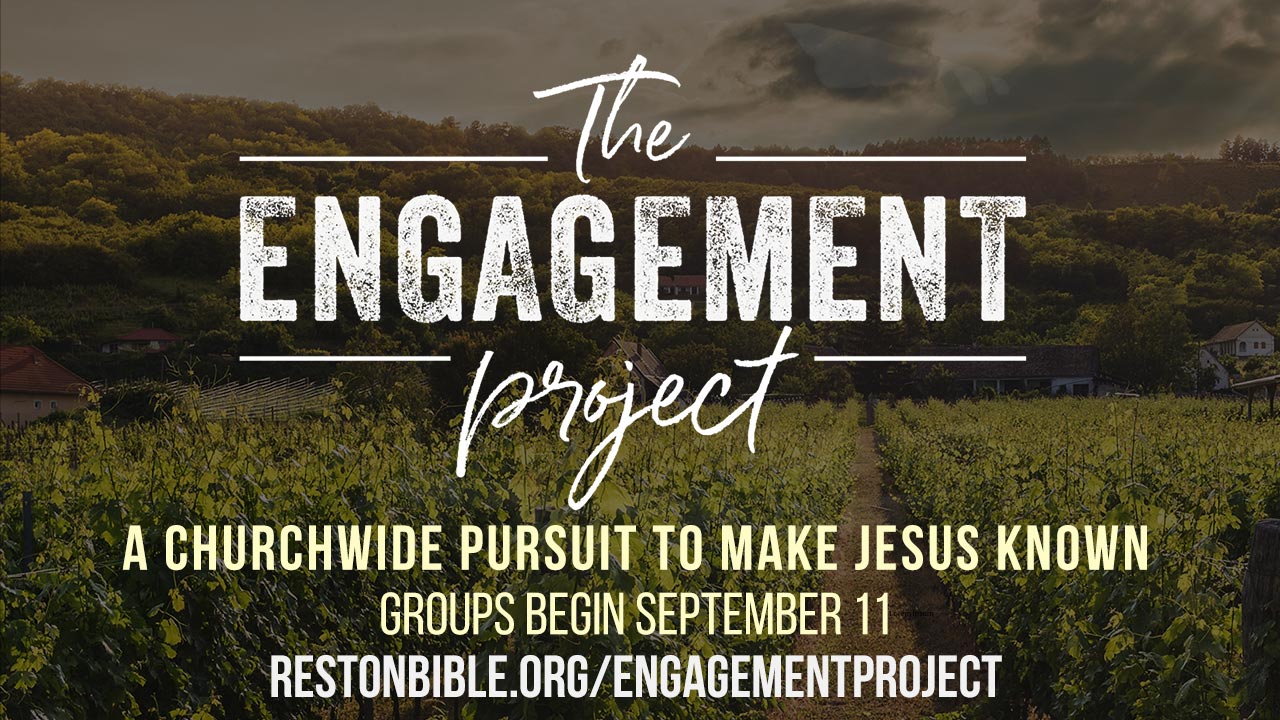 The last words of Jesus to his followers before He ascended are found in Acts 1:8: "But you will receive power when the Holy Spirit comes on you; and you will be my witnesses in Jerusalem, and in all Judea and Samaria, and to the ends of the earth."
Jesus's strategy was to reach the world through ordinary, everyday believers like fishermen and like us. This fall, the Elders and Pastors at Reston Bible Church are directing us to focus on our shared commitment to "make Jesus known." To do this, they have chosen the Engagement Project for the whole church to go through together in Shepherd Groups. We will also have an opportunity for those who aren't yet in Shepherd Groups to go through it on Sunday nights at the Church. We are excited to be strengthening the roots that helped RBC grow from a Bible Study to a growing church in our early days; as our people felt compelled to share the greatest news ever to their friends and family.
Del Tackett leads us on 10 sessions that will help us see how we can reach our very divided culture with Jesus' extremely simple yet difficult strategy of loving our neighbors as ourselves. He will address how we got to where we are, why and how God calls us to be fruitful, and give us several core biblical truths that we will need to take hold of to fully love our neighbors. Sharing the gospel begins with loving the people that God has put around me, practicing hospitality, seeking a way to bless or serve. Dr. Tackett explains God's agape love as: the sacrificial zeal that seeks the true good of another. We pray that God will work within us to love our family, neighbors, and coworkers in this way and to see God do what only He can do; open eyes, open hearts, and save the lost! Please join us this fall as we take on our calling to "Make Jesus Known."
If you are in a Shepherd Group, your leader is currently working on the preparation to host this study with your group. When your group starts the series, you will be given information so that you can register as a "member" and gain access to resources for you to use with the videos you will be watching. If you have questions, your Shepherd Group Leader should be able to help you.
If you ARE NOT CURRENTLY in a Shepherd group but WOULD LIKE DO THE ENGAGEMENT PROJECT, we have a Sunday Night group that you can join and go through it! We will be meeting at RBC in room 250 from 7:00 p.m. to 9:00 p.m. and have table groups where you can discuss and apply it. We look forward to having you – click the link below and we will get you on board!
Register for the Sunday night group