Defending the Faith Conference with Jay Seegert
March 3 | 7:00 pm

-

March 5 | 12:30 pm
Reston Bible Church
Ministry:
Event Navigation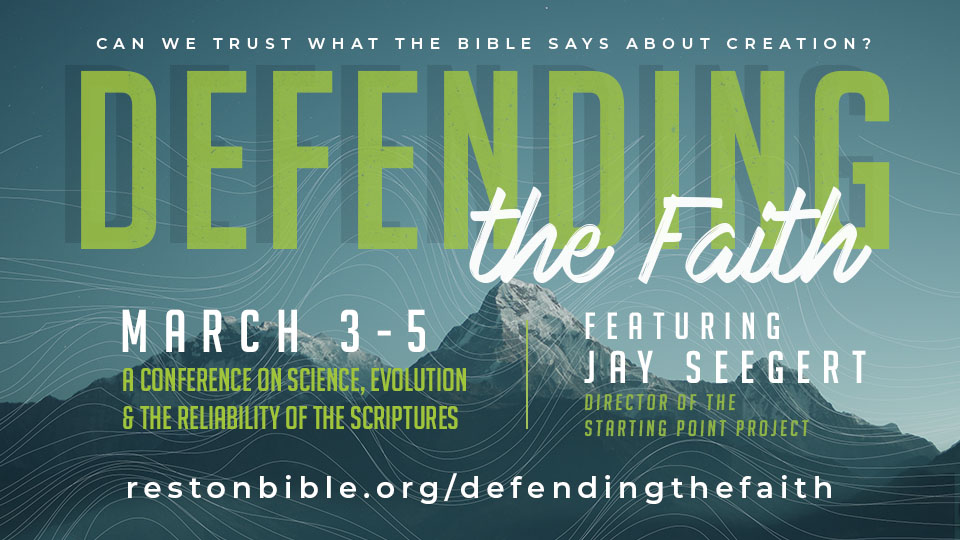 DEFENDING THE FAITH: Can we trust what the Bible says about creation?
Join us on March 3-5, 2023 as Jay Seegert teaches on science, evolution and the authority of the Scripture.
Conference Schedule & Topics
Why Does it Matter? Making Sense of the Creation/Evolution Controversy, Genesis & the Authority of Scripture, Open Q&A (Friday, March 3, 7:00-9:00pm)
Evolution: Parable or Problematic, Creation in Six Days, Biblical & Scientific Analysis, Open Q&A (Saturday, March 4, 9:00am – noon)
Scientific Evidence for the Inspiration of the Bible (March 5, Sunday services, 9:00 & 10:45am)
Why This Conference
According to the vast majority educational institutions, media, government, and entertainment, evolution by natural selection has been established as scientific fact. Yet, while the creation/evolution debate has raged for years, many Christians have dismissed it as unimportant, or a secondary issue at best. However, what we believe about creation is crucial because our view will have direct implications on how we practically approach the reliability and authority of the Bible. With clear teaching, theological acumen and scientific evidence, author and speaker Jay Seegert will address some of the complex issues and implications regarding the issues of creation and evolution. Jay has a passion for helping Christians strengthen their faith, while also offering a gracious challenge to the sincere skeptic. This is not a conference about how to win arguments, but about being strengthened in our faith so we can share Jesus with grace and reason in a lost and dying world.
This conference is open to everyone. Childcare is not provided. RBCers are encouraged to bring a friend and join us as we consider the reason and reliability of the Scriptures on this important topic. This event is free to attend, but your RSVP helps us plan.
Click Here to RSVP for Defending the Faith
Click Here to Download a Printable Flyer
About Our Speaker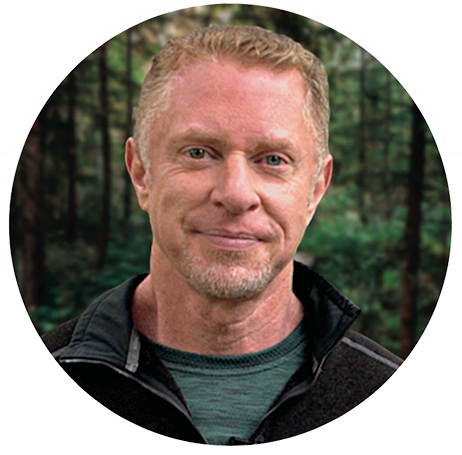 JAY SEEGERT In addition to being an author and international speaker, Jay is the founder and managing director for The Starting Point Project. He holds degrees in both physics and engineering technology (University of Wisconsin-Whitewater and John Brown University, respectively). Jay is a former adjunct national speaker for Creation Ministries International, and he is the former president of the Creation Science Society of Milwaukee. He has been speaking on science and the authority of Scripture for over 35 years.
Jay and his wife Amy live in Wisconsin with their son, Taylor, and daughter, Tori.